Seriously folks, how long is it when carrying a grudge becomes absurd? When is it time, or way past time, to just be an adult and let it go?
I no longer have the energy to waste on being pissed off at somebody for something that a) no longer effects me and/or b) was done by somebody who is no longer in the circle of my life and probably never will be again. Life is too short. Anger is too soul-sucking.
I ran into a teacher I used to teach with, oh, it's been almost a decade since I left that school. I was having dinner with another teacher, who happens to live in the same neighborhood and is an acquaintance of hers too. We had a nice little 5 minute chat, it was quite enjoyable, until right as she was leaving that she asked a question I truly didn't expect.
Flashback time.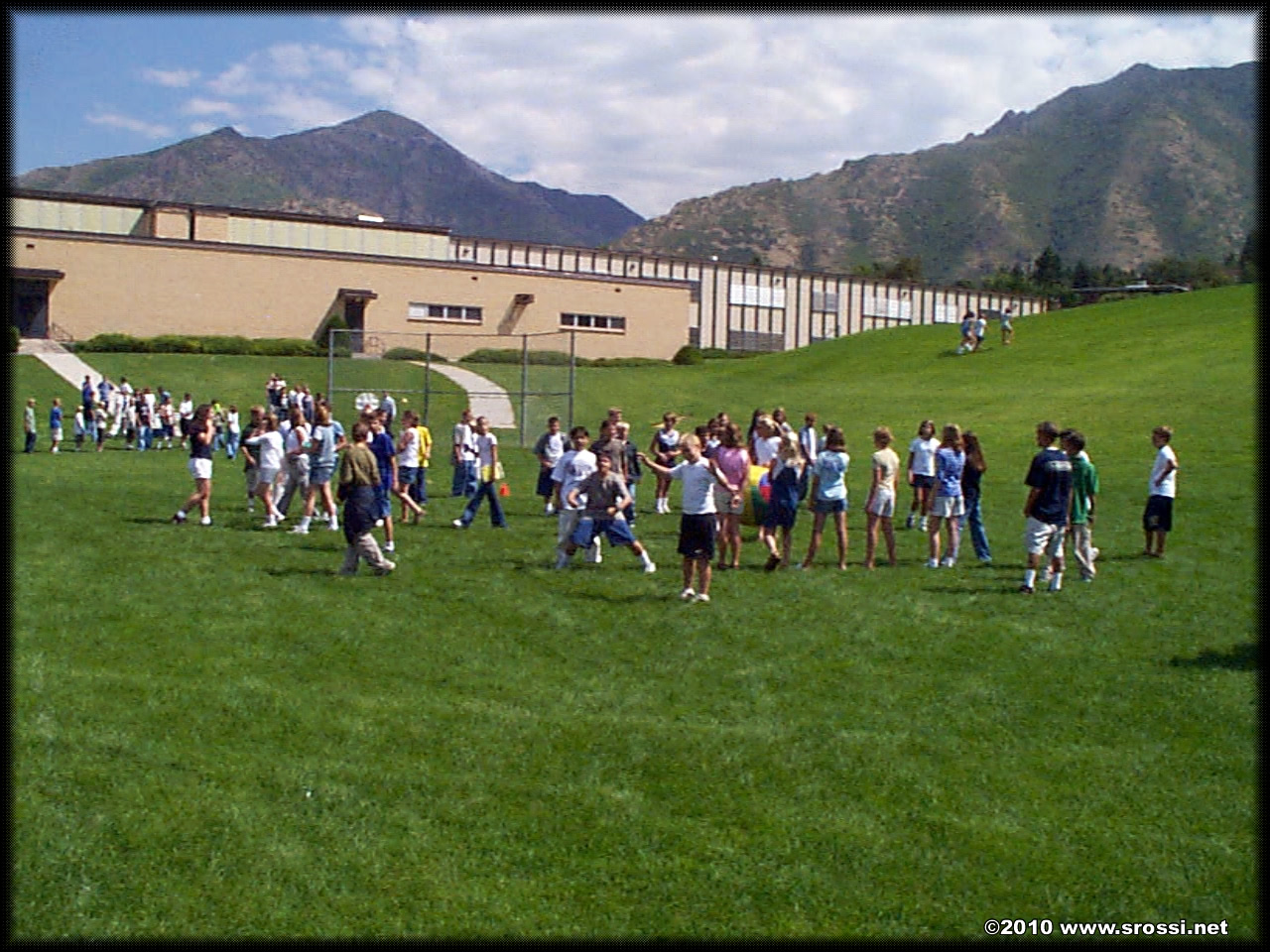 The first school I taught at (for 8 years) was an upper-income junior high. Three years into my time there we got a new principal, who attempted to implement some reforms to bring the school into the 20th century, so that maybe it would be somewhat ready when the 21st century hit 5 years later. The faculty was fractured, 1/3 loved the new principal, 1/3 hated her and the last 1/3 couldn't care less. I was part of the 1/3 that loved her and the changes she was trying to make. The teacher's union was called, meetings were held, attempts to have both the principal and vice principal transferred were made. One particular union meeting was scheduled behind the backs of the teachers who favored the administration. We heard of it through the grapevine and, being union members at the time, took it upon ourselves to crash the party. The head of our district's union headed up the meeting and opened it with "The bad news is that N and K are still going to be here next year." Doing a scan of attendees and quick mathematical calculations,
I raised my hand, was acknowledged by the leader and made the comment "Uh, you need to realize that half the people in this room actually support this administration." I got a polite nod of acceptance from the leader, but during the 2 hour meeting she needed to be reminded by several who felt like me, on more than several occasions, that not everyone wanted to get rid of them. Things got so divisive with this faculty, even at the school, that at one point a student asked me "Mr. R, which side of the faculty civil war are you on?" I'll admit to being emotionally involved in the issues at the time, angry, frustrated and disgusted. But that was 4 schools and 10 years ago.
The principal was transferred a couple years later, at least 7 years ago. This teacher has been retired for a couple of them. From what I've heard from friends
up there, the school quickly returned to it's usual laissez-faire practices and all is well.
So, tonight, after a few minutes of enjoyable reminiscing about fun things that happened at that school, this teacher gets a solemn look on her face and asks me, knowing well my answer, "Tell me, really, what did you think of N?" When I came back with "I liked her, she's the principal where I'm at now" she just harumphed, rolled her eyes and walked away.
Yeah, I'm a little annoyed and frustrated right now. But, much like the dozen or so other times this has happened over the last decade, by tomorrow it will just be another amusing little anecdote to add to my life.

P.S. don't try to make sense of the pictures, they don't go with the story, other than they were taken during my time at that school. I just hate posting without pictures.