30 miles (48km) south of Salt Lake City a 4,000+ acre fire is burning, along the mountains that separate the Salt Lake Valley from Utah Valley. With the winds coming from the south, the majority of the smoke is blowing right into our valley.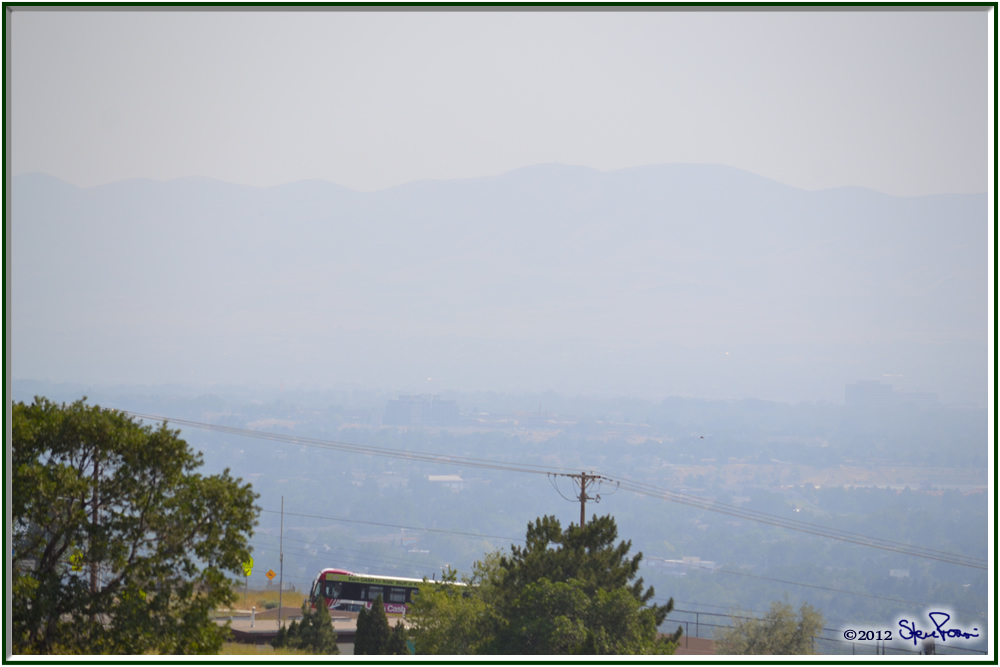 Salt Lake smells like one big campfire. Now I like the smell of campfires, but only when I can move my chair around and get out of the smoke.
But one thing a smoke filled valley is good for is sunset pictures. The smoke draws the oranges and reds of the sunset throughout the whole valley. Here are some pictures from tonight's sunset.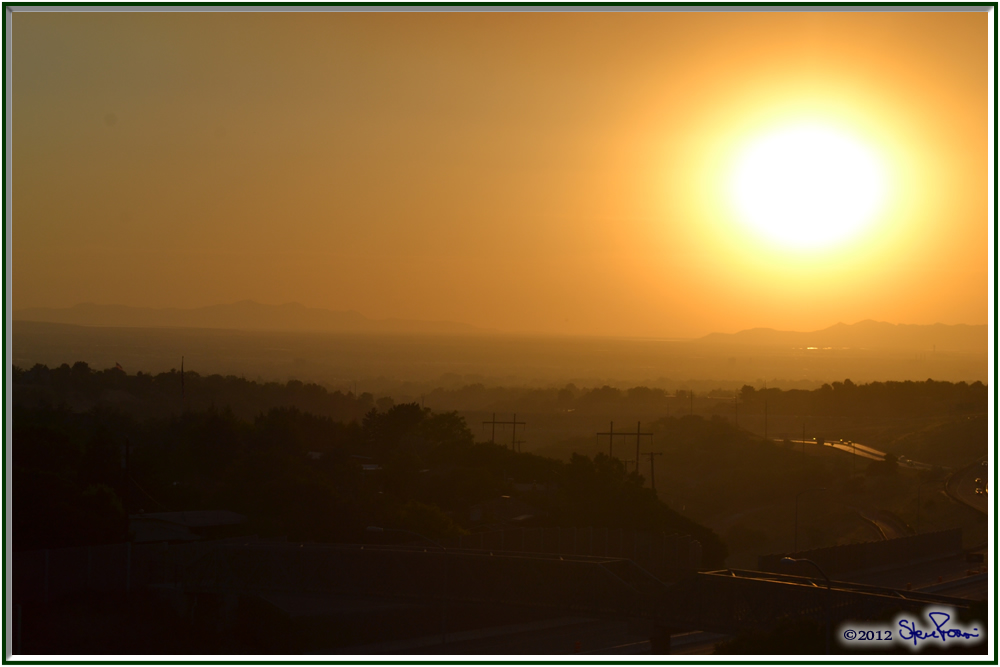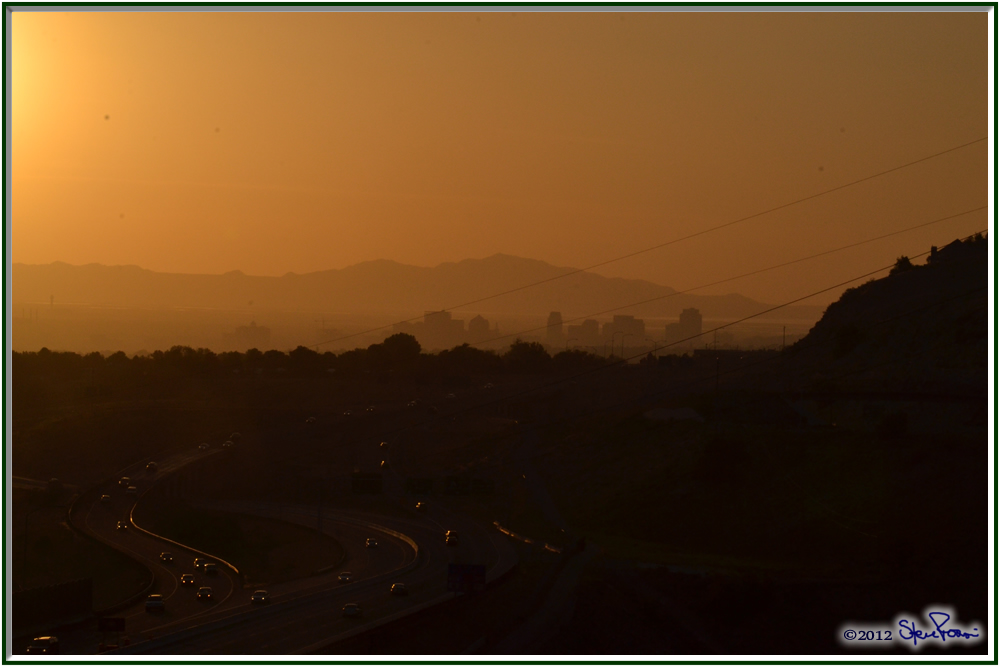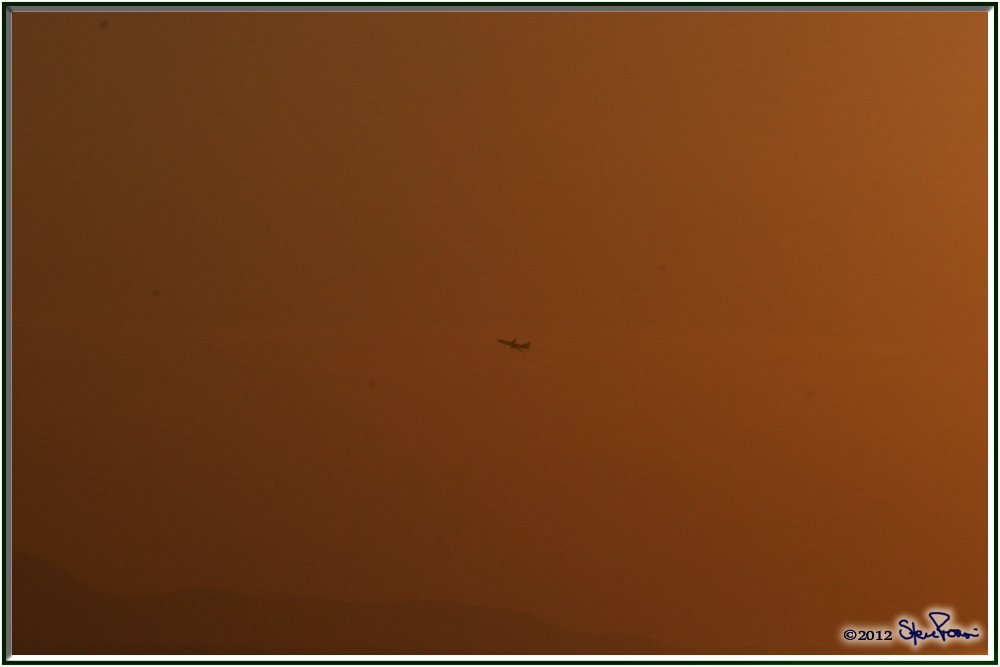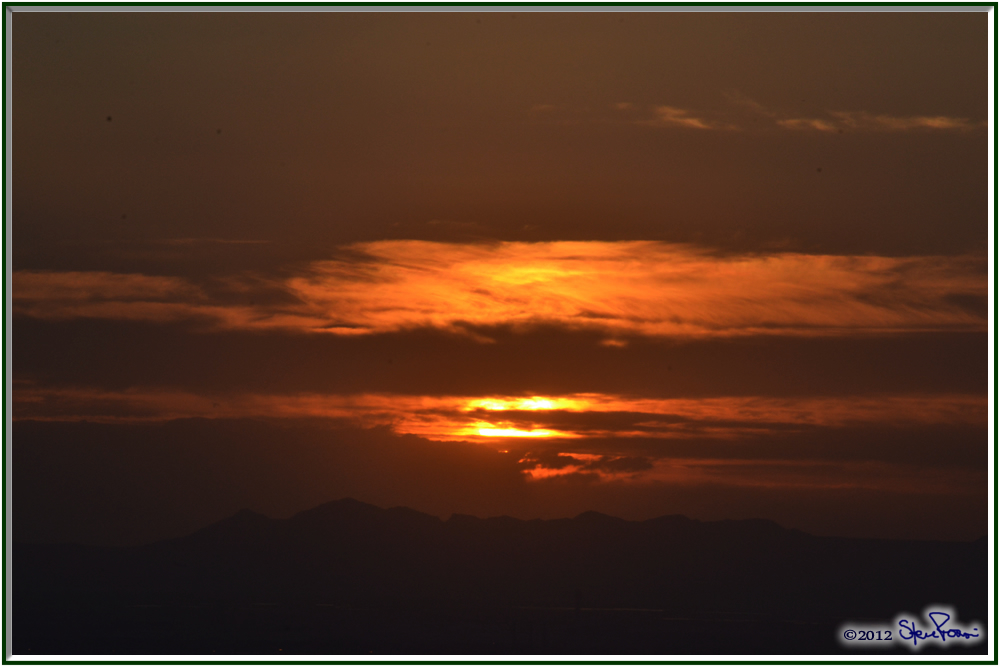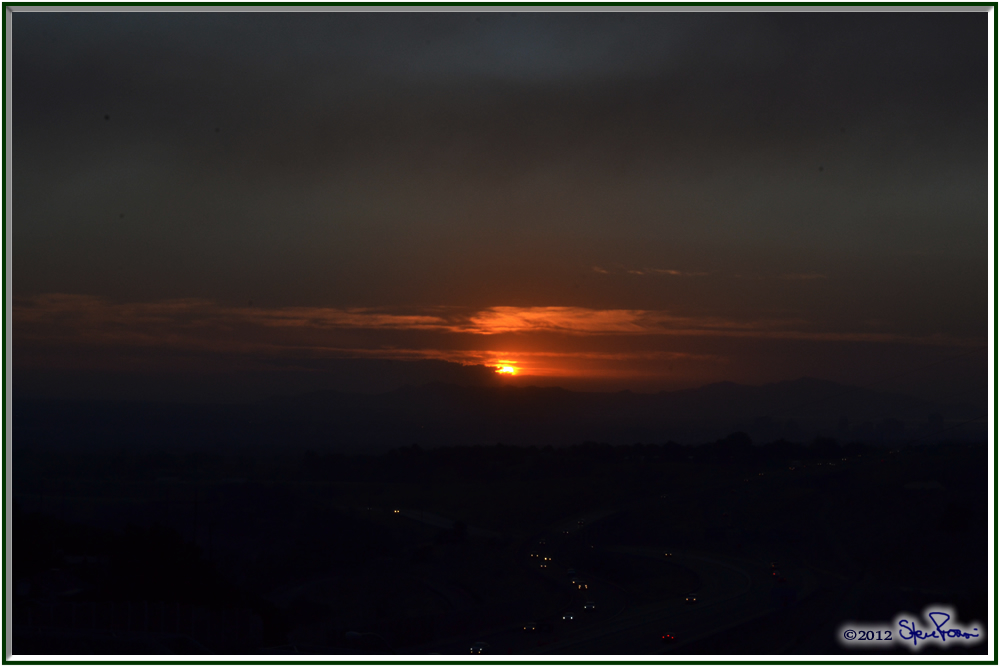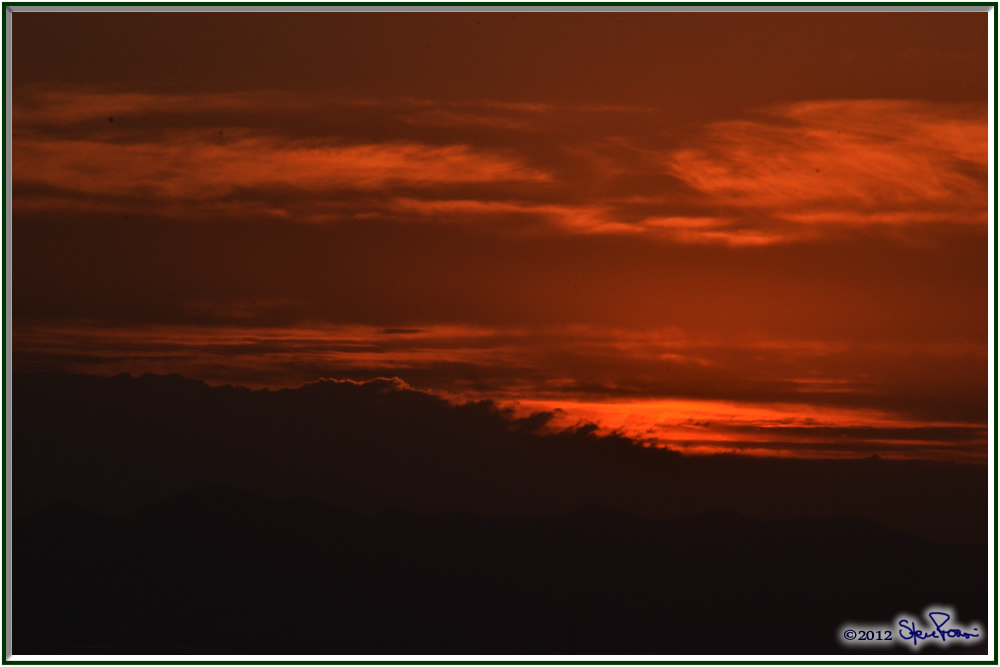 And a few other shots from tonight:
An airplane, seen through the smoke cloud.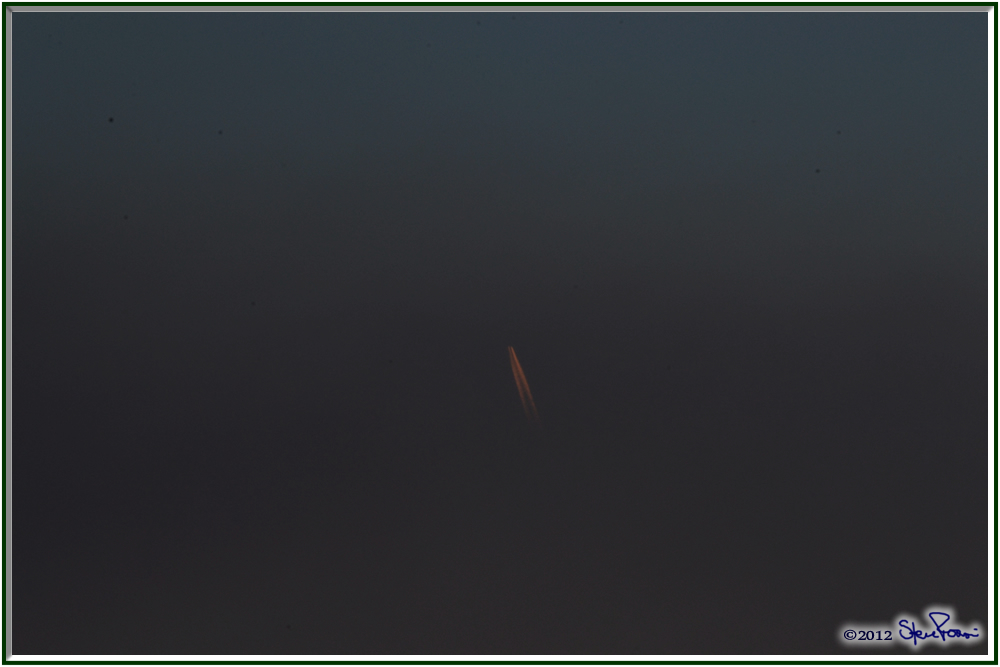 Requisite moon shot.
The same airplane, out from behind the smoke, reflecting the sun.
Traffic on the I-215/I-80 interchange.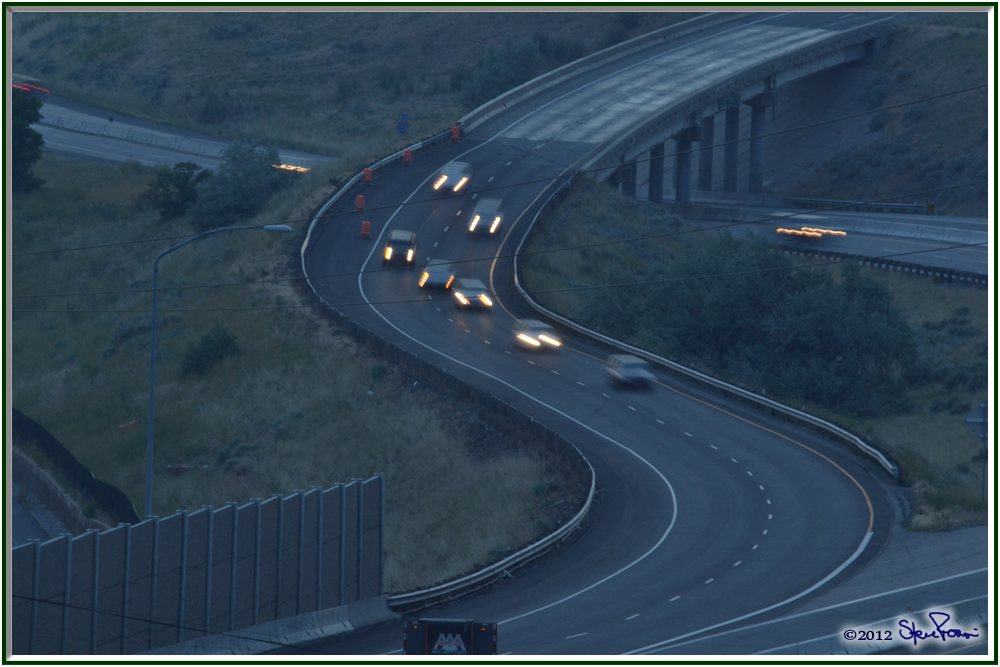 Here you can see the smoke cloud above the city.