Every time I visit I have to take a picture of that beautiful blue marble in the sky.
Ok, I didn't actually expect you to fall for that, I didn't really take that picture. But the rest of these I did.
The auto shop building, halfway demolished.
The high school I went to was built in 1913, right on the Wasatch Fault and before anyone even realized earthquakes happen in Salt Lake. In the mid 1990's the school was rebuilt to be seismically safe(r).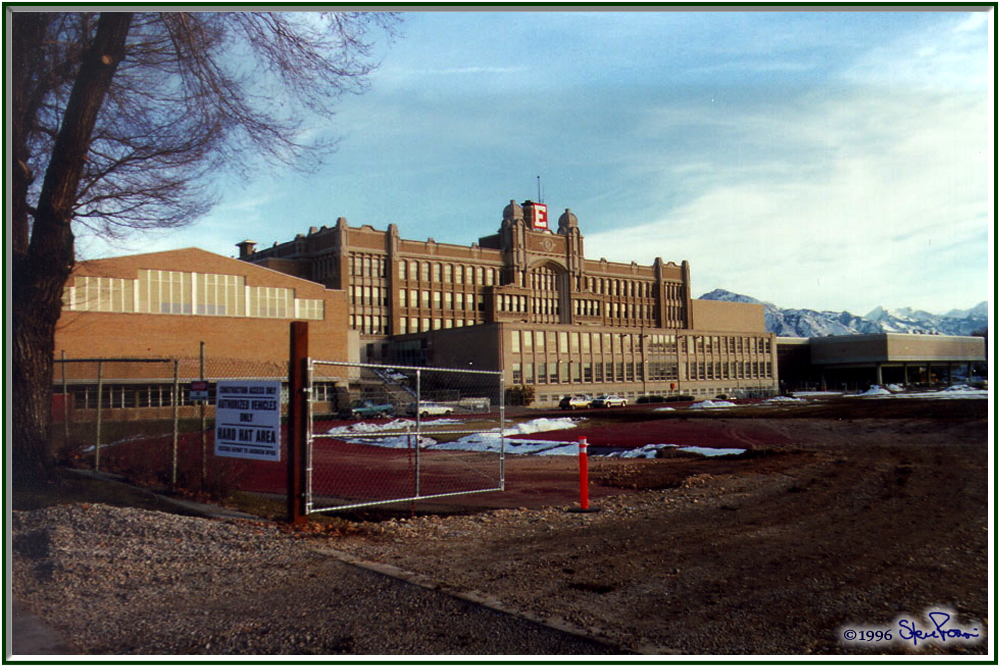 The back of the school, which originally was the front. The shorter part in the front is the added on science building.
I always feel a little melancholy when I drive by it and realize that the building I knew as East High School is gone. The only part that still exists from my time there is the Auditorium, which was brand new when I was a junior and on the stage crew.
After the science building was removed.
They leveled the old gym, the science building and the auto shop (all add-ons), built the new school around the original building before leveling it, while school was in session.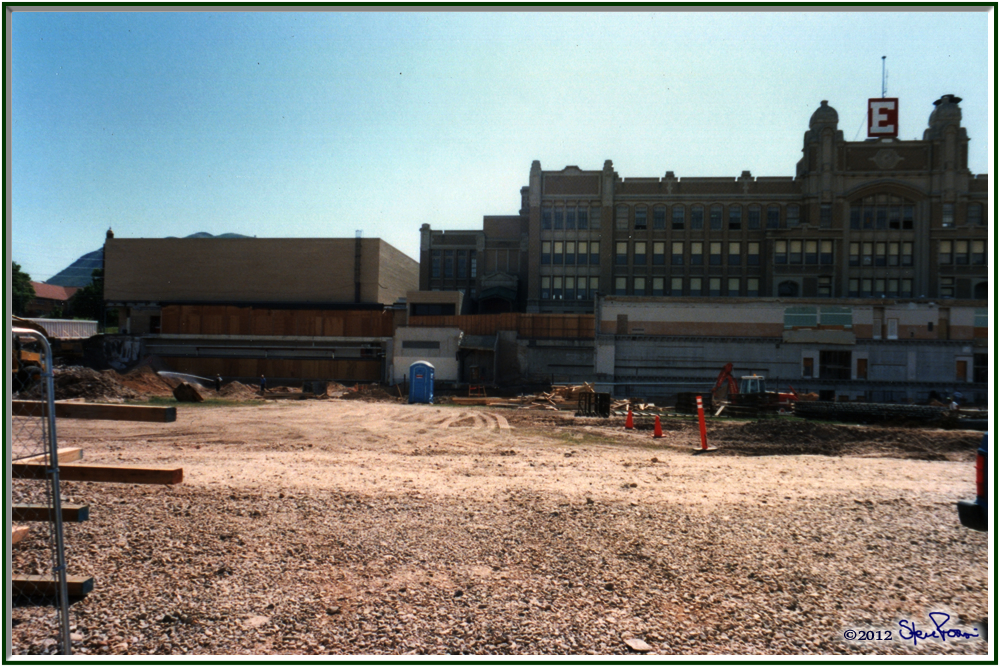 On the left is where the old gym used to be. The new gym, that big brick square in the back on the left, was built after I graduated.
It's probably a lot easier to navigate the new building. When I was there the main building had 4 floors, with the 100's, 200's, 300's and 400's classrooms. In the science building the classrooms were numbered in the 10's, 20's and 30's, with the top floor being level with the bottom floor of the original building. During one of my years there, my Science class was on the 10's floor and my next class, English, was a 400 classroom. That meant running up 5 flights of stairs to get there on time.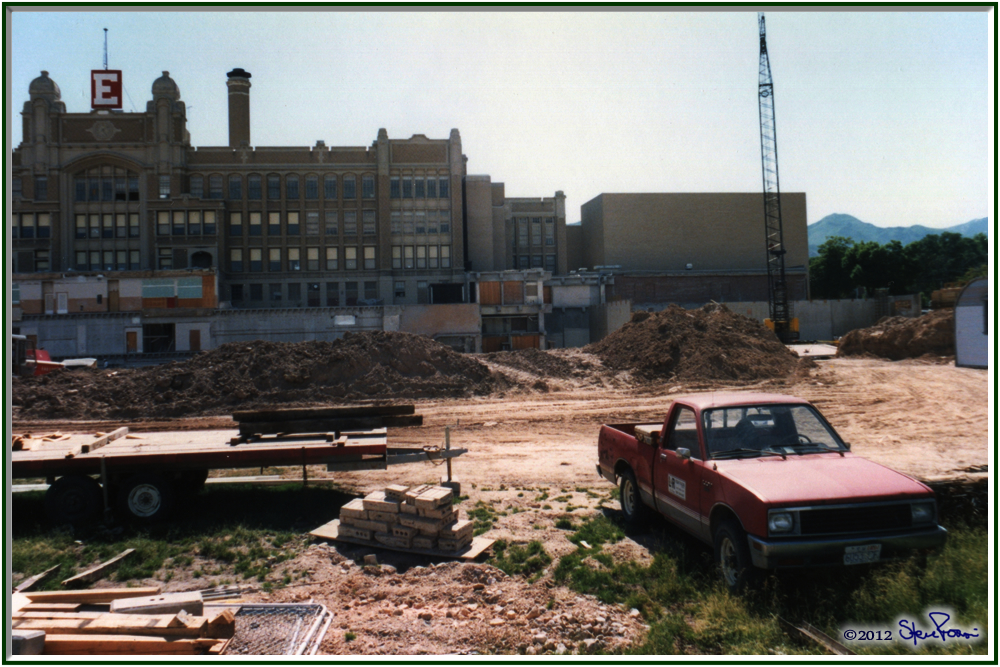 The big brick square on the right is the auditorium that opened my junior year. The auto shop was right in front of it.
Even though it was a conglomeration of buildings slapped together, and even though it had a major fire four years before I got there so all the interior walls were those tacky pre-fab things, I still get a small case of the blues when I think about it being gone.
Click on the banner to see other "Got the Blues" photos, and to add your own to the mix.