One of the things that keeps me in Utah is the natural world around here. Fortunately for us, the Federal Government controls the majority of the land in our state, and they have been excellent shepherds of that land.
A slot canyon in Capitol Reef National Park
In less than an hour, in a couple directions, you can get so far away from civilization that if you get stuck there unprepared, you are bound to perish. Go 3 hours to the south and there are millions of acres where you can stand and not see a single sign of civilization.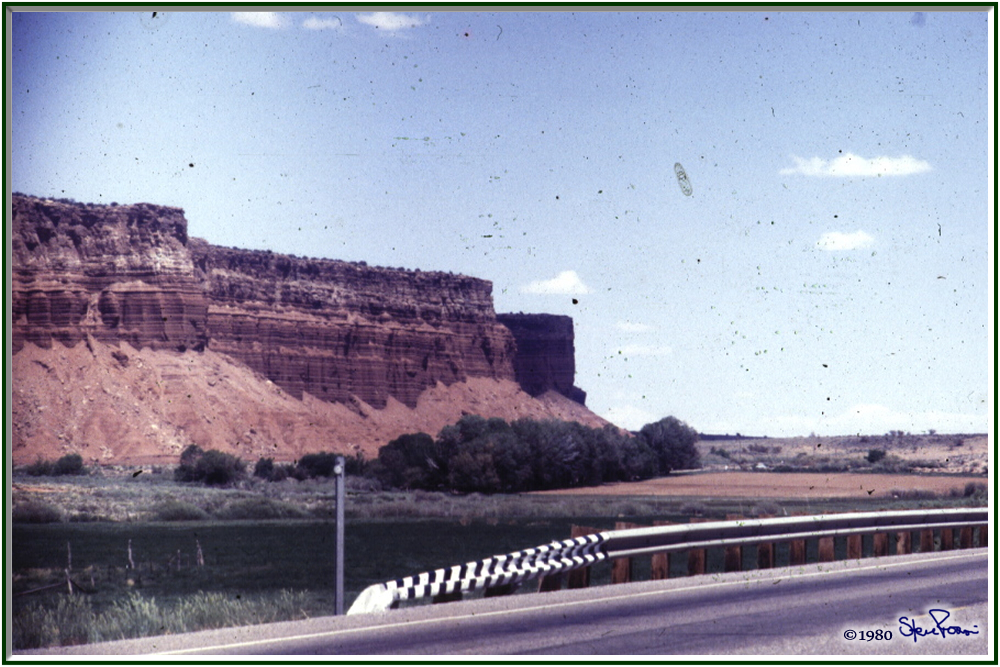 On the road between Capitol Reef and The Notom Trail
And in the 80's, before the rest of the world discovered them, there were quite a few National Parks that you could pull into late on a Friday night and still find a camping spot.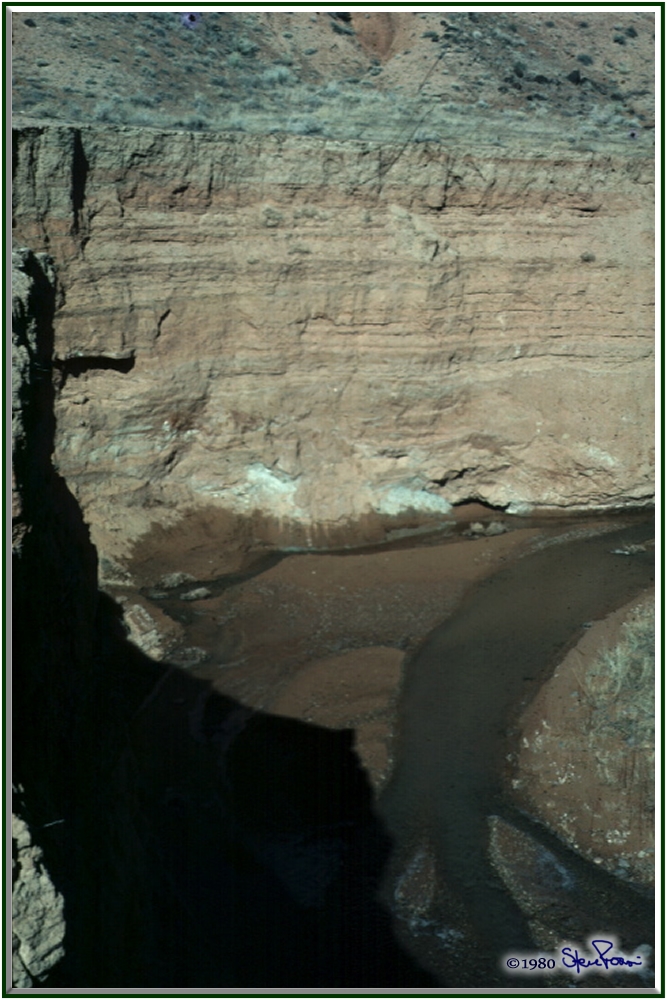 The cliff where we threw mom's ashes to the wind.
Lake Powell used to be one of those places, and in 1980 the whole of Free Wheeler Pizza (my first career) closed up shop and headed down there.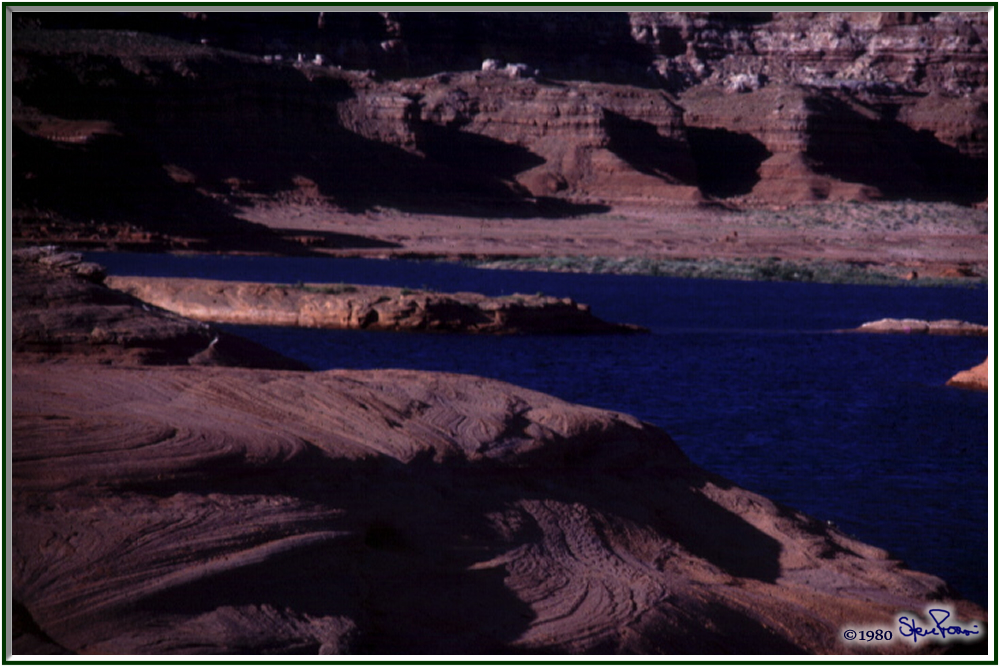 Lake Powell
My best friend Ed Byrnes, another employee (if I remember correctly her name was Kathy Johnson), her dog and I headed down there in my 1979 Mazda GLC wagon. We spent a night at Capitol Reef National Park before heading down the Notom Trail, almost 100 miles of dirt road between Capitol Reef and the Bullfrog Marina on Lake Powell, which passes "The Tree" and the spot where we spread my mom's ashes to the wind.
Once we got to Lake Powell we were picked up in the Free Wheeler Company Yacht and ferried out to an island where we camped for the next several days.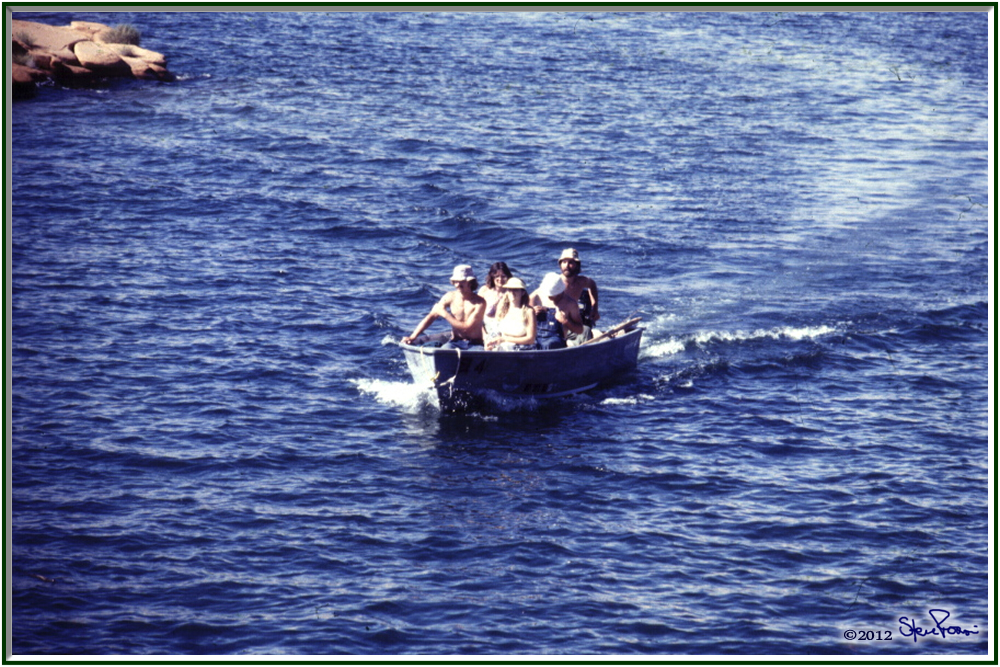 The Free Wheeler Company Yacht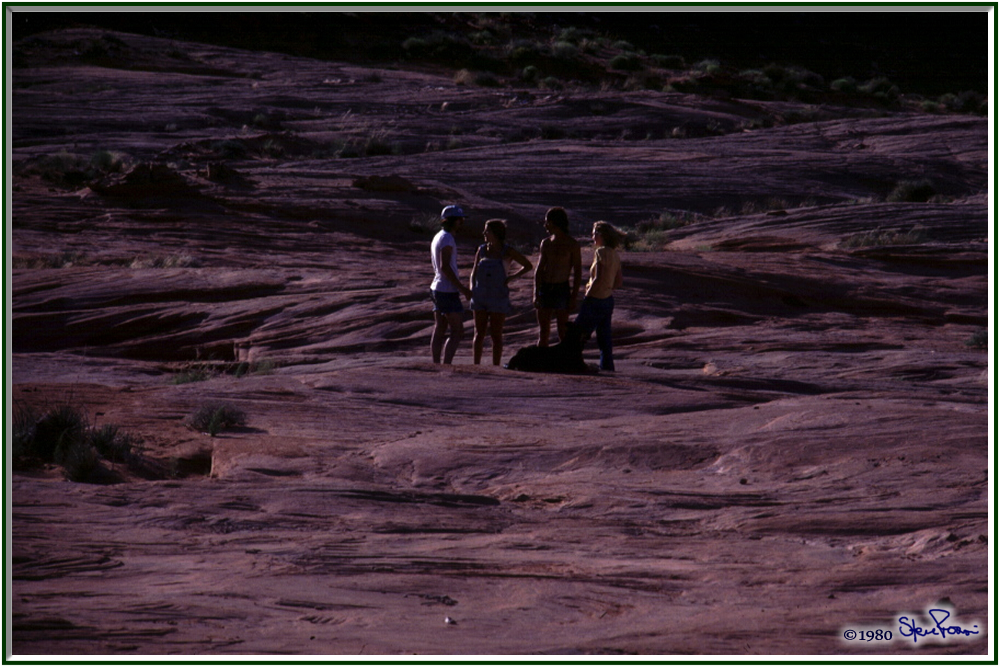 On the island we slept on
It was a blast, and even with thousands more people on the lake, there is still enough room that you can find a spot and be left pretty much alone.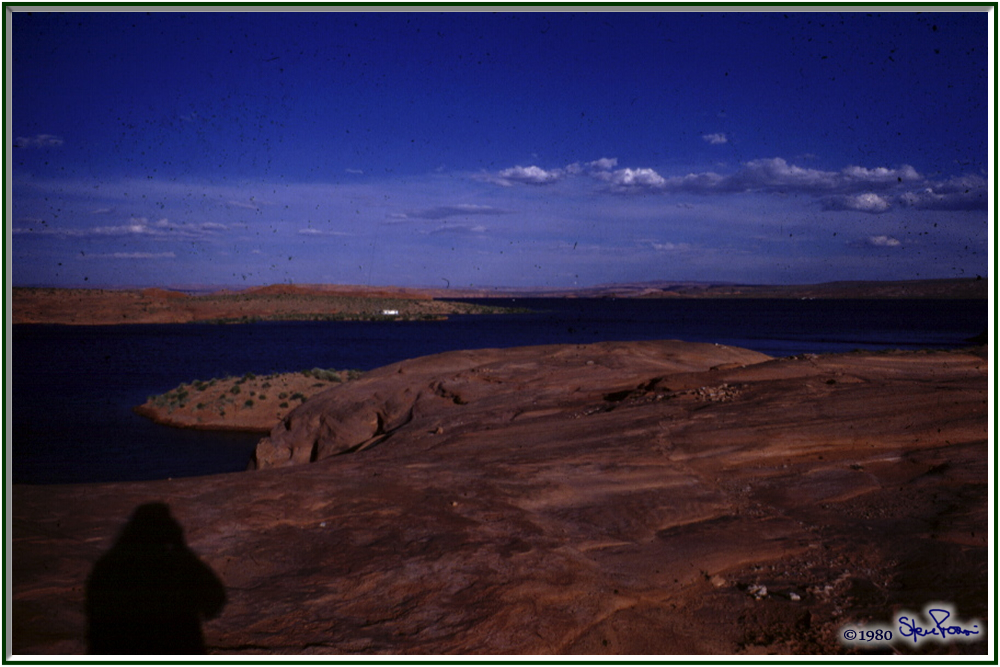 Brought to you by: