It was a beautiful evening, not a single cloud in the sky when I found the vacant lot in the upper avenues where I decided to get some pictures of the city.
Cloudless makes for a beautiful evening, but a wholly unexciting sunset. But it does allow for some nice lighting on the buildings in the city. These are the shots I got, the last one is a panorama of the Salt Lake Valley, you'll have to click on it to really see it. It's a big file, so give it some time to load.
Looking down 700 East, where it runs in front of Trolley Square.
The State Capitol.
Downtown Salt Lake City. It's grown a lot since I moved here in 1974.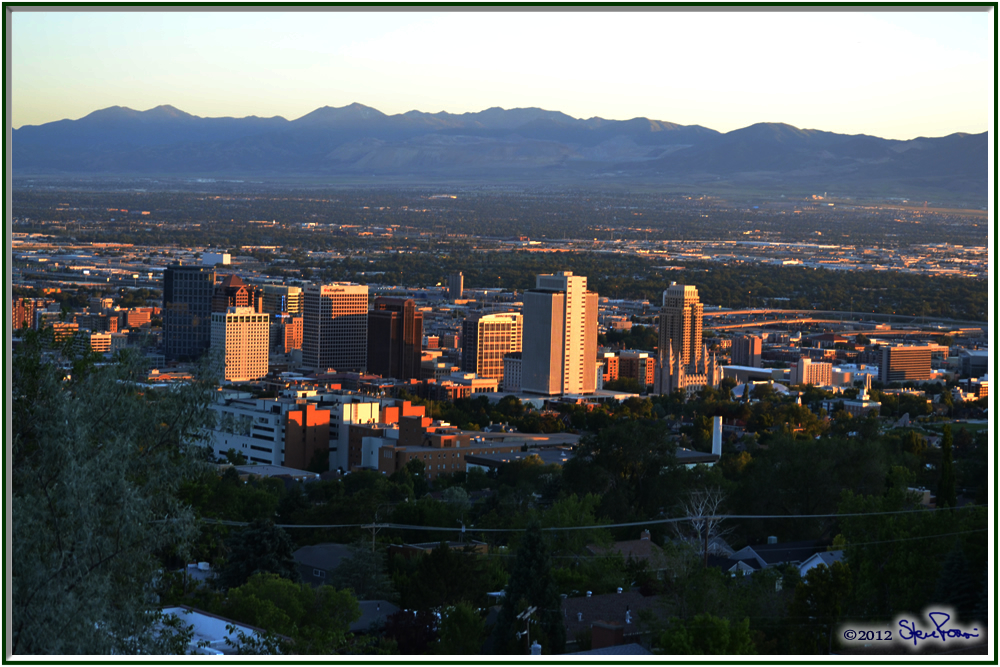 My alma mater, East High School.
The I-15 Freeway interchange to downtown.
Looking out over part of the Great Salt Lake.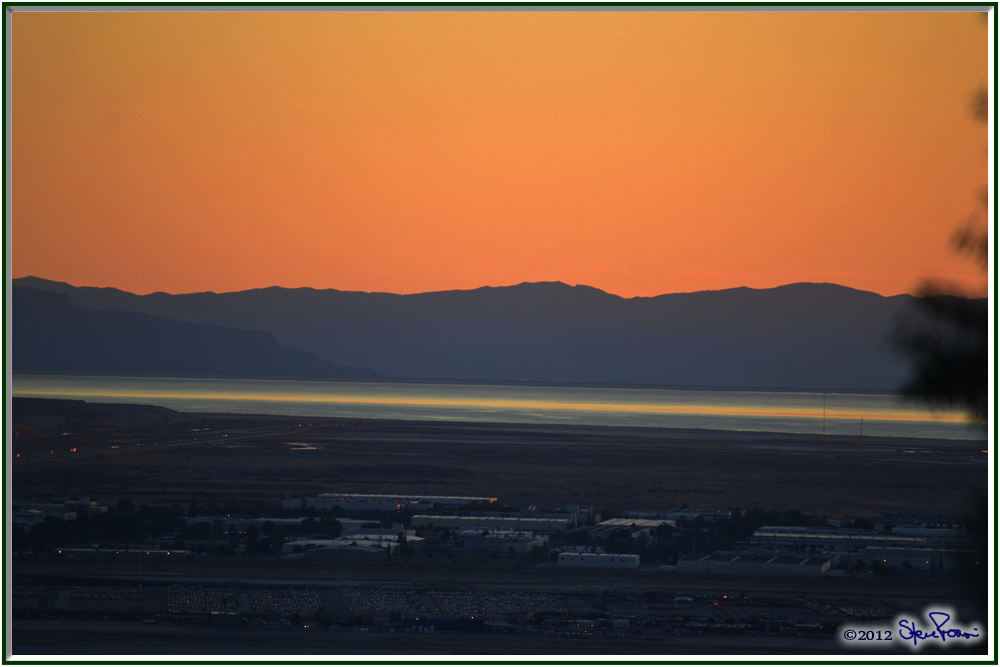 The Salt Lake Temple. (If you have to ask what Church, you haven't spent much time in Utah, or heard a lot about it.)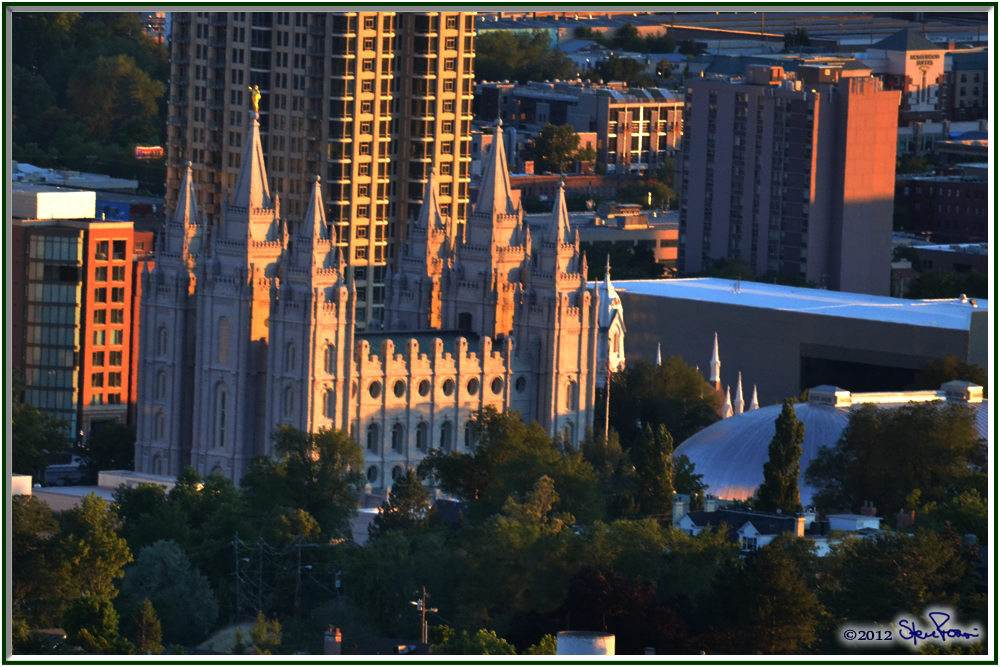 University of Utah Rice Stadium, where the opening and closing ceremonies of the 2002 Winter Olympics were held.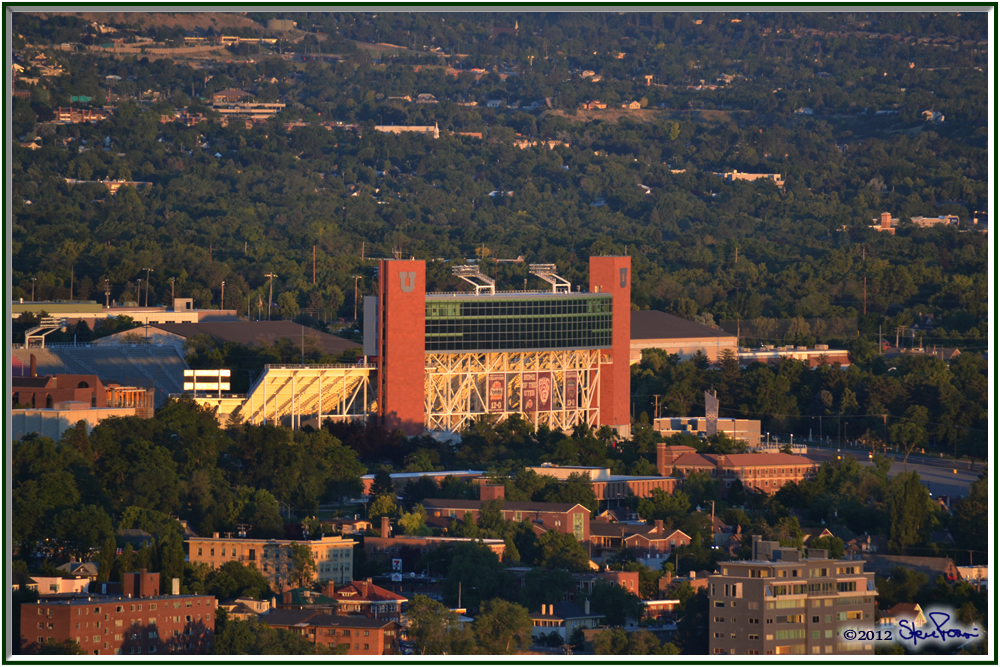 From the 50's to the early-80's, the Walker Building sign told what kind of weather to expect. In 2008 they brought it back. Solid blue for tonight – clear skies. On-and-off blue for cloudy skies, solid red for rain and flashing red for snow.
And the panorama.