When I was looking for the pictures for my "Got the Blues" post, I found these in the same box. Neither set of pictures had been scanned yet, so I took an evening and got them in the computer.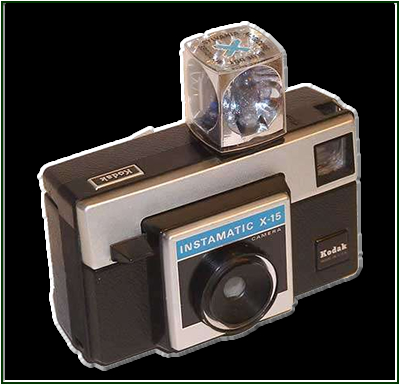 This is some of my earliest photography. I had a state-of-the-art Kodak Instamatic camera, one of the ones with the flash cube you snapped on top. At one time I had a whole bag full of pictures from my elementary school days, but they got lost sometime during either the year we were in Europe or the move out to Salt Lake City. Either way, I regret losing them, but am happy I found these down in the basement with my other pictures.
I wish I could remember all of the kids' names, but hey, that was some 40 odd years ago.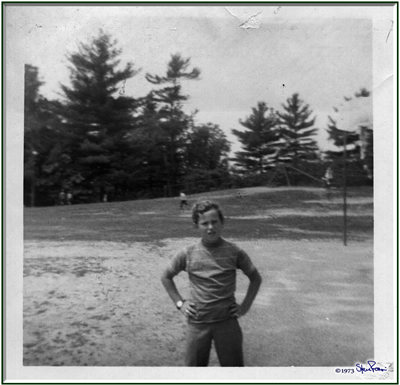 That's the playground at the elementary school I went to behind some unknown kid. At the edge of the playground is a very wooded hill we called "The Pines". Even though there wasn't a fence around the playground, we weren't supposed to go "down the pines". And, of course, I never did. (Yeah, right.)
Mark lived right next door to us.
Paul lived two houses down on the other side of us. He was my mom's best friend's son.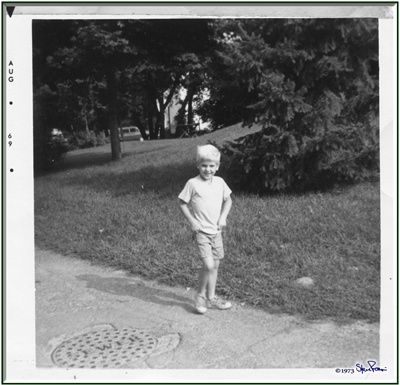 Ricky lived right across the street. I think his dad sold cars, but whatever they did they were the rich family on the block.
The oldest Buzzell kid, can't remember his first name.
The youngest Buzzell kid. I remember his first name, but don't want to put both first and last names on here.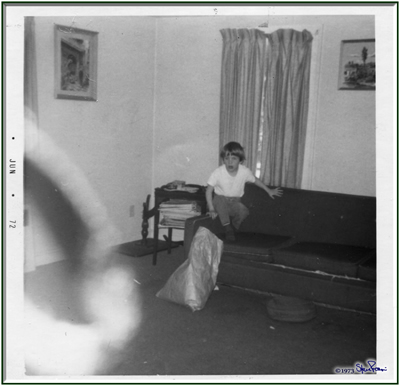 My little brother in our living room.
My best friend Ed, (not to be confused with my best friend Ed from high school),wrestling some other kid. You can see the flower that my mother painted on the playroom wall to cover up a crack in the wall.
My sister.
Me, Paul, Mark and Paul's little brother Steve.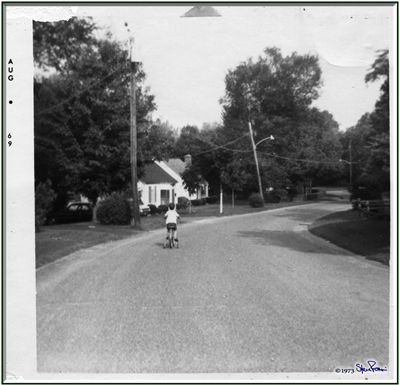 Looking down the street from in front of our house.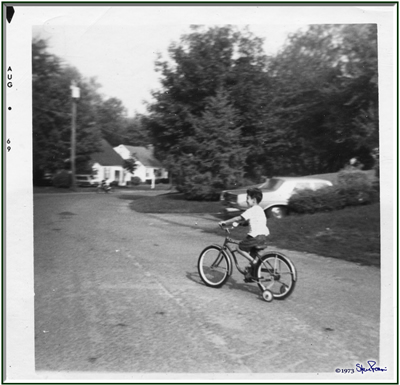 Steve, riding his bike.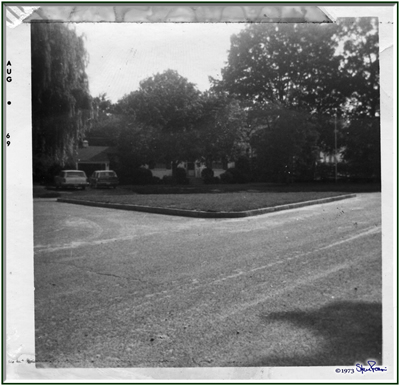 "The Triangle", taken from in front of our house. This was always our home base when we played bore-a-hole (Boston version of hide-and-seek). A few years after this picture was taken the town planted a tree and some bushes on it. Big mistake. The bushes were always trampled on getting to the tree that was home base. The poor tree was subjected to us running full throttle at it and then grabbing on to it and swinging around it as we made it home.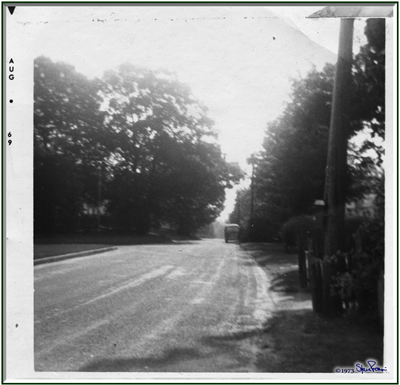 Looking the other way up the street from in front of our house. The grass on the very left is the side of the triangle.
My sister and Paul.
I think that is Scotty and Davey, two brothers that lived right behind us. I also think that they are inside the shed that was in our back yard that we used as a clubhouse.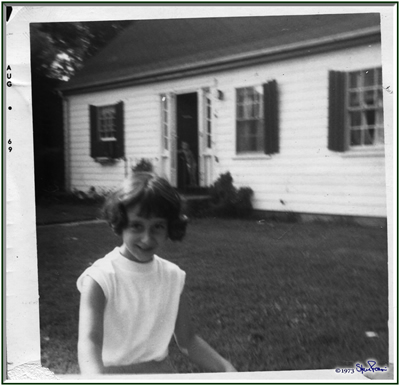 'Lanie, Mark's sister.
Some other unknown kid that I went to school with. This was taken on the front lawn of my elementary school.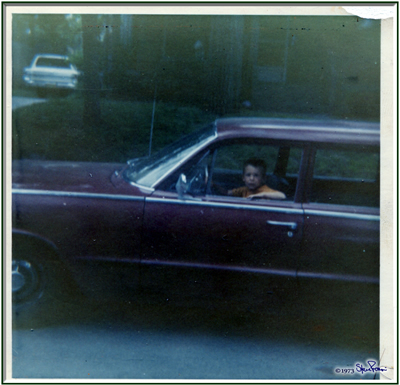 My little brother in the driver's seat of our 1963 Chevy Biscayne wagon.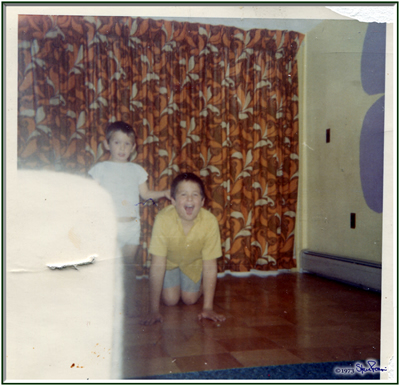 Me and my brother in our basement.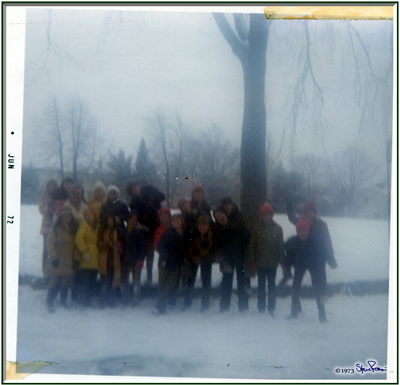 According to the back of this picture, this is my 6th grade class, which I was only in for half a year because in January we moved to Seattle for 6 months. (I know it says June of 1972, but the dates are actually when I had the film developed, not when I took the pictures.)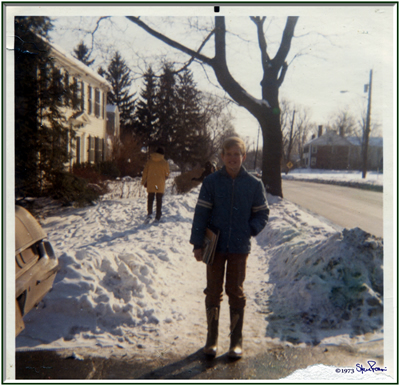 Yet another unknown kid that I went to school with. This was taken on the opposite side of the street our elementary school was on.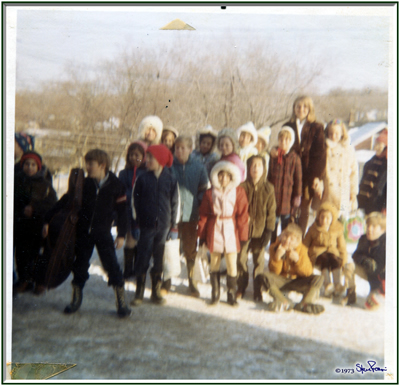 According to the back of this picture, it is my 4th grade class. Which means the teacher is either Mrs. Richardson, who got pregnant halfway through the year, or Miss Richards who took over the class.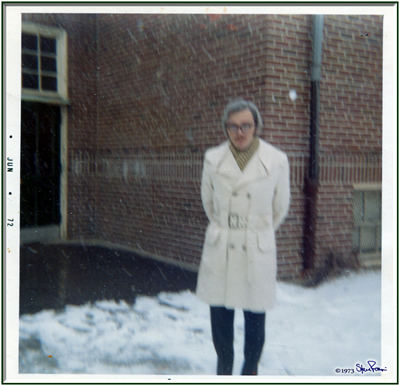 Mr. Thomas, my 6th grade teacher.
Me, in front of our house.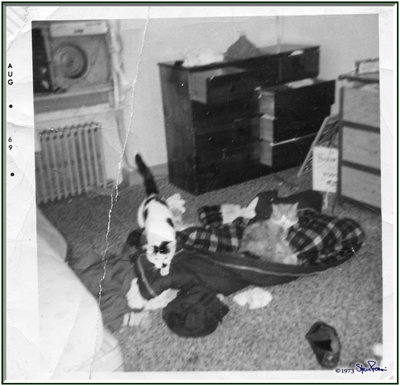 Two of our cats in, I think, my bedroom.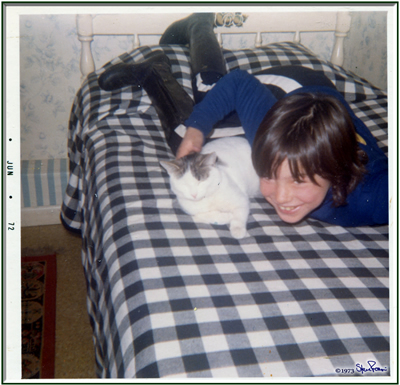 My sister and one of our cats on her bed.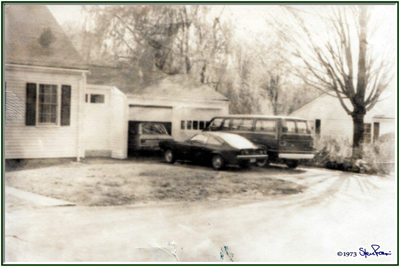 This must have been taken close to when we moved to Utah, my dad bought the van for the move out here.