In the summer of '08 I spent a couple weeks driving through Utah, Nevada and California looking for ghost towns. Here is one of the times we scared some scavengers off their afternoon meal of roadkill.
On the same trip we went through Death Valley in the middle of June. August would have been worse, but it still got up to 111°F.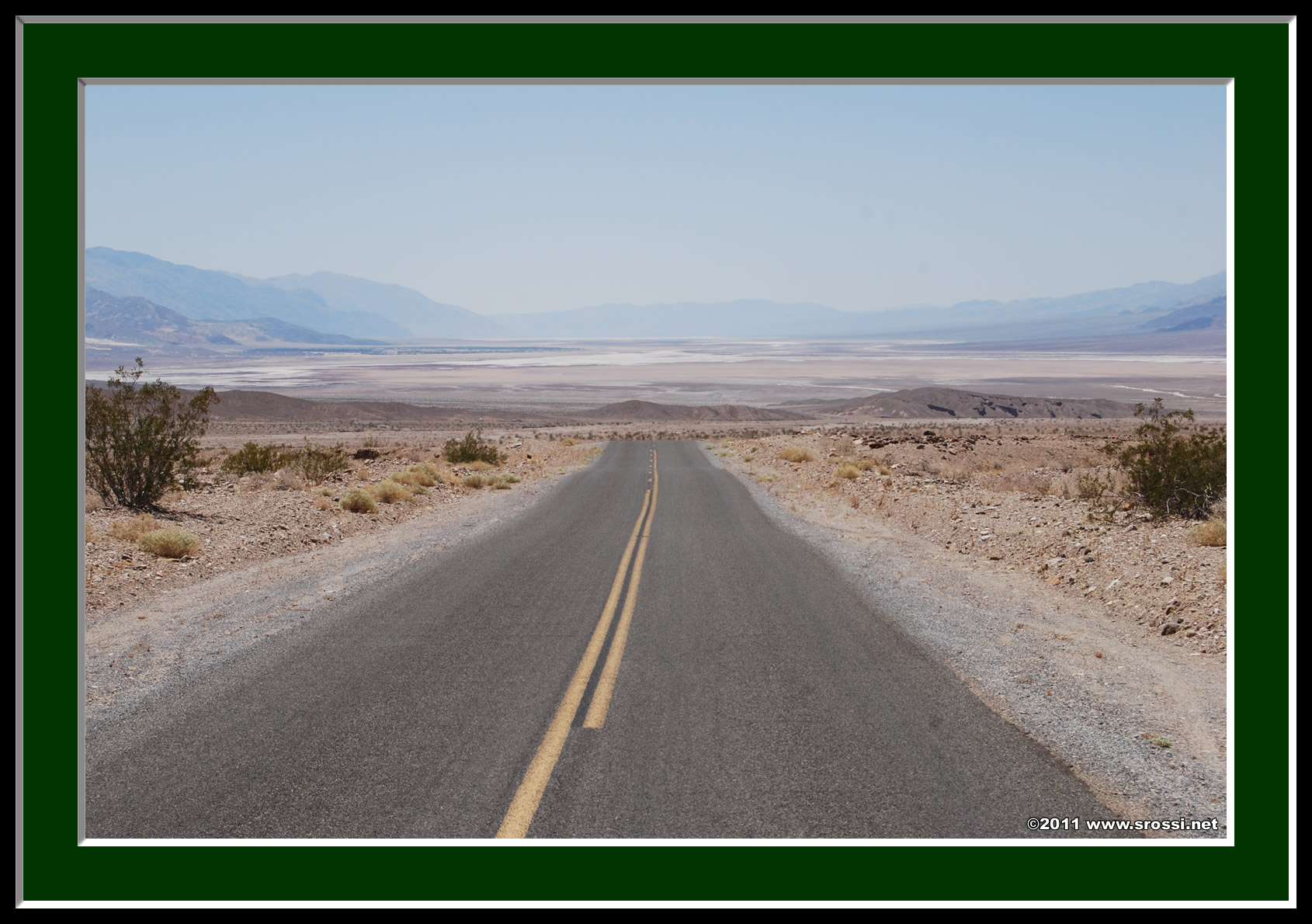 Coming down the canyon headed to Price, you first get to the small town of Helper. It is called Helper because they used to have extra engines that would hook onto trains full of coal, help them up to the summit and then head back to town to wait for the next train. Here is a spot where they cut through the mountain for the road.
Along the 100 mile stretch between Price and Green River. Long, straight road with pretty much the exact same scenery the whole way.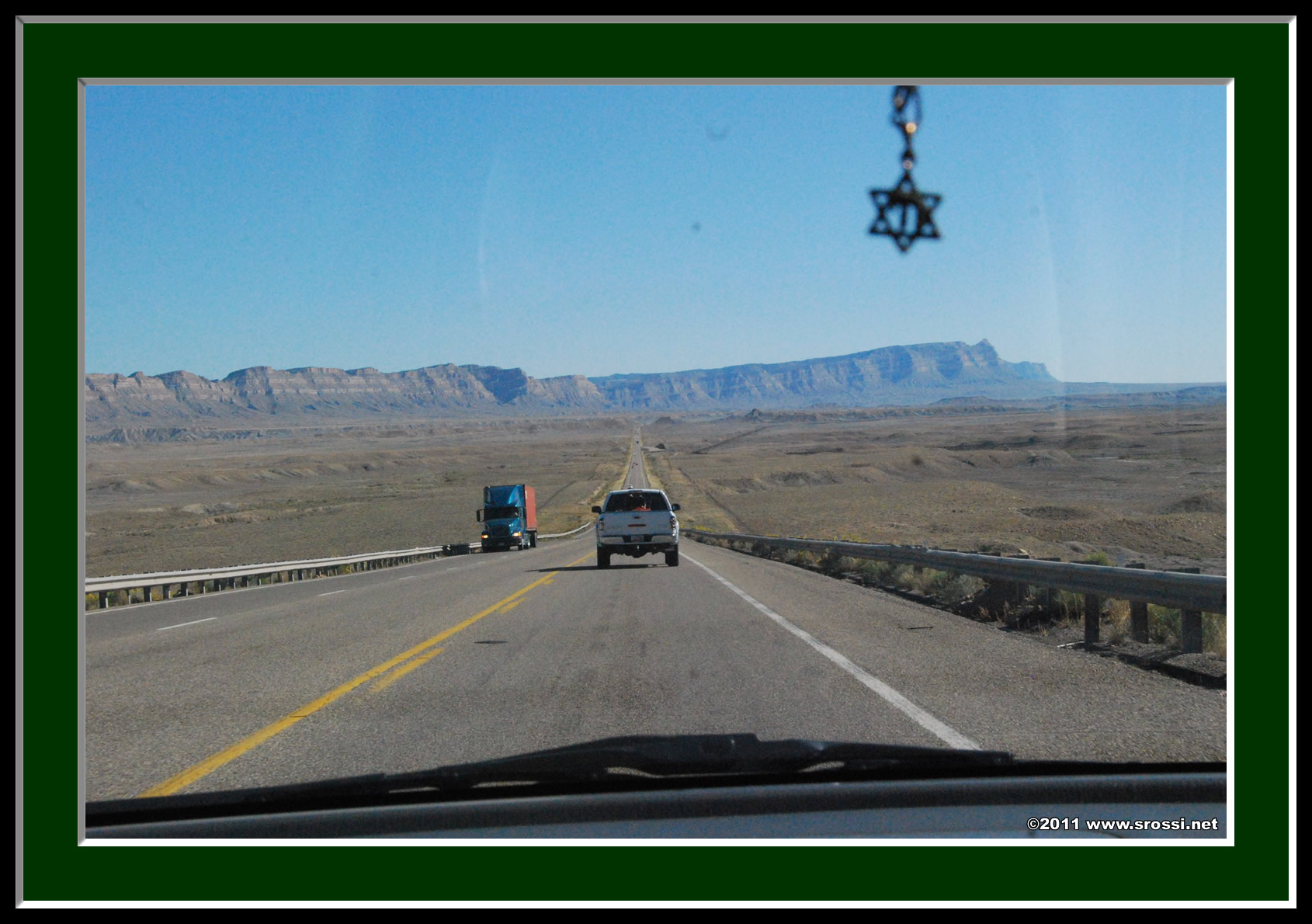 Until the mid- to late-80's, Interstate 15 did not exist between Nephi (Nee-fi) and Scipio (Sip-ee-oh). Travelers were forced off the divided freeway onto a 2 laned highway, which became known as "The Nephi Death Strip" because of the almost weekly fatalities along this stretch.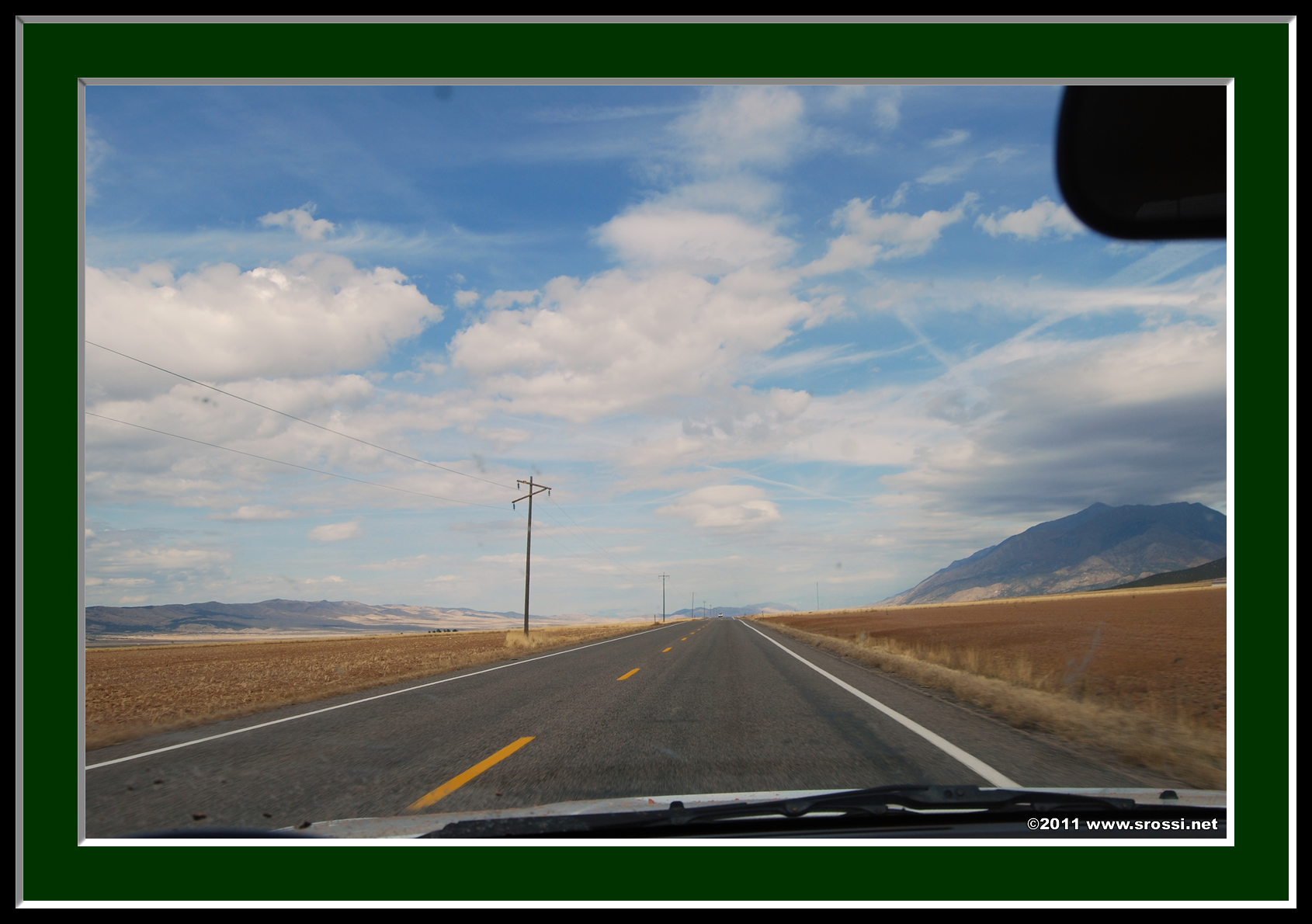 Back in 2005 I drove to Denver with another teacher for a Middle School conference. We took the I-80 route there, but decided to come back by I-70, a longer but more scenic drive. This picture was taken just before Vail, Colorado.
These last two pictures were taken on the trip back from L.A., when my two brothers and I went out there to buy my 1969 Ford LTD. I tried to get a picture of a road sign for the exit to Zzyzx Rd outside of Baker, California. I like it better than if it had been taken in the daylight and was perfectly clear.
And finally, Las Vegas from the back seat of the old LTD.