Seriously folks, it's the year 2011, why should I have to remind people that they are not supposed to smoke around the gas pumps? I asked this lady to get away from the pumps with her lit cigarette today, and her response was "well, can I smoke in my car?" I should have said "No, Federal law prohibits smoking anywhere near a gas pump." Or even "Yeah, as long as you keep the windows up." But it was one of those cases where a response completely dumbfounded me and all I could say was "Just stay in the car."
On the funnier side I found this inside the car wash. Every month or so we have a service that comes out and power-washes the parking stalls, driveway, around the pumps and inside the car wash. They use high pressure hot water to get the stains out. Whoever came this week got creative and left this picture in the car wash.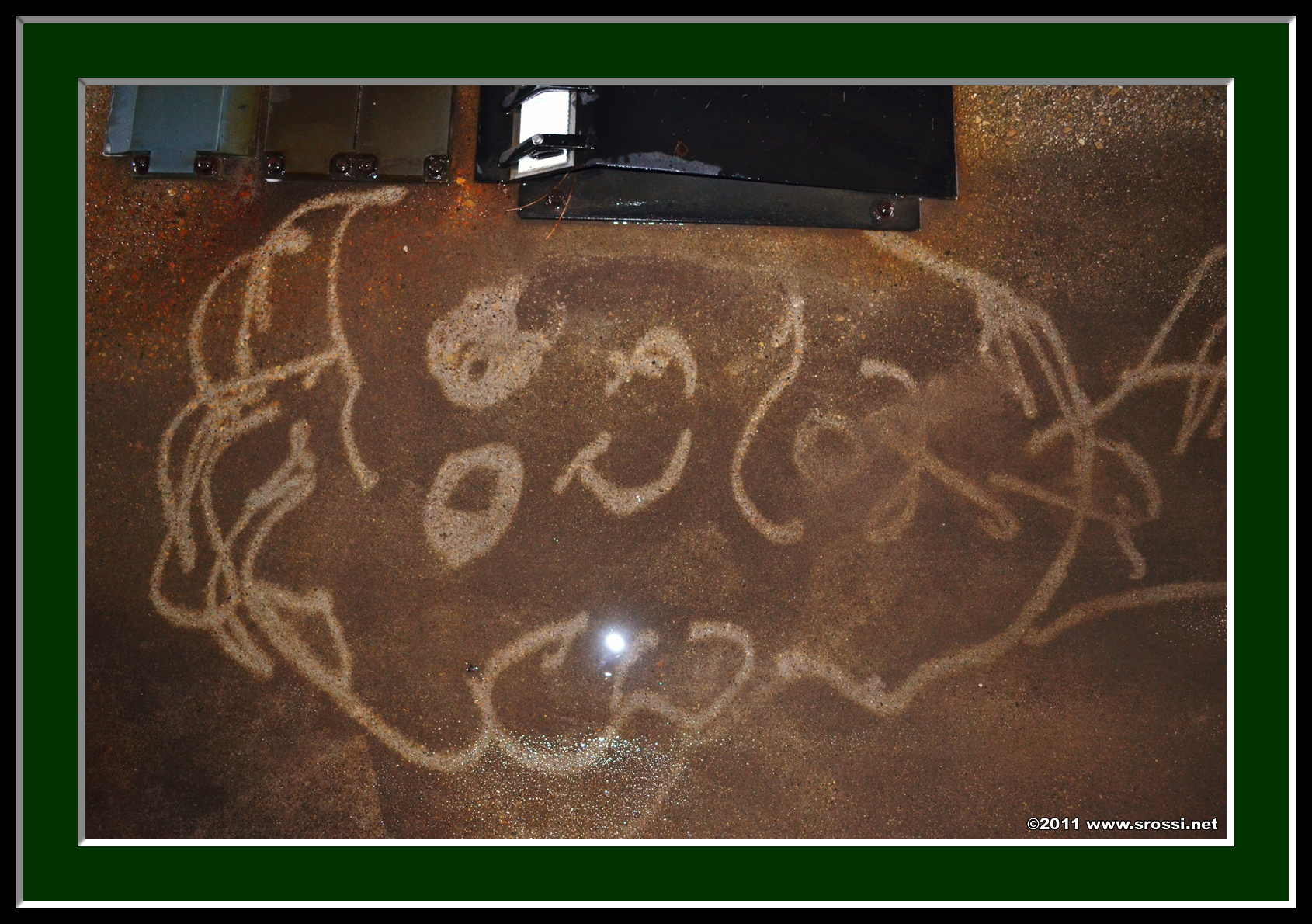 I don't know if it is supposed to be a self portrait, or someone he knows, but we're now calling him the "Powerwash Picasso".