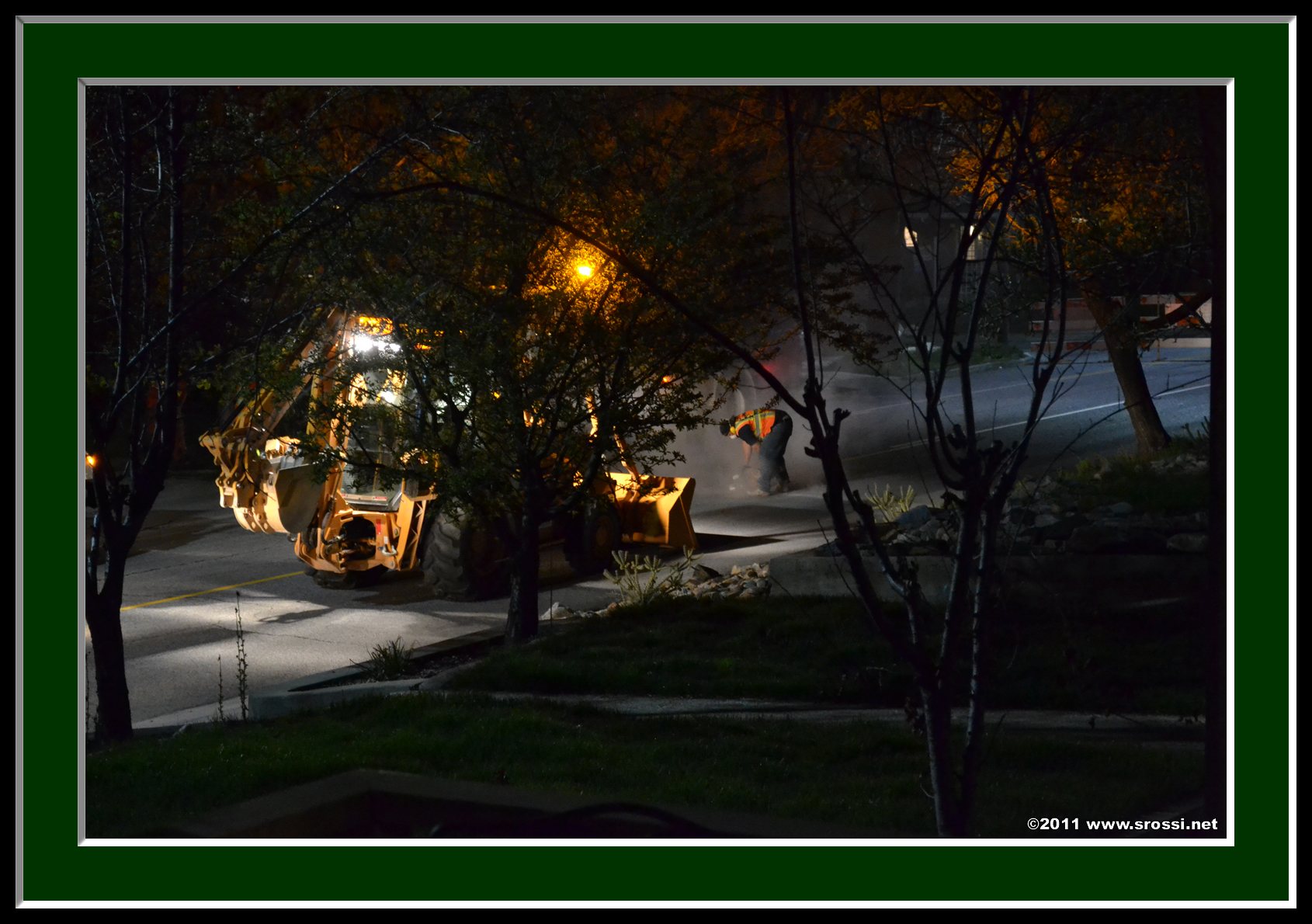 Yeah, right in front of the house next door to mine. Damn good thing I don't have to go to work in the morning, but what about all my neighbors who do?
I can understand that they want to do it at a time that will have the least impact on traffic. I live on a pretty busy street, it's a main route for commuters downtown and to the University of Utah. But at 10 O'clock at night? And without any warning? Though, in my ever-eternal quest to assume the best, I am going with the belief that it is an unpredicted, emergency repair they just had to do. At least I hope so, or they will probably have a slew of irate citizens.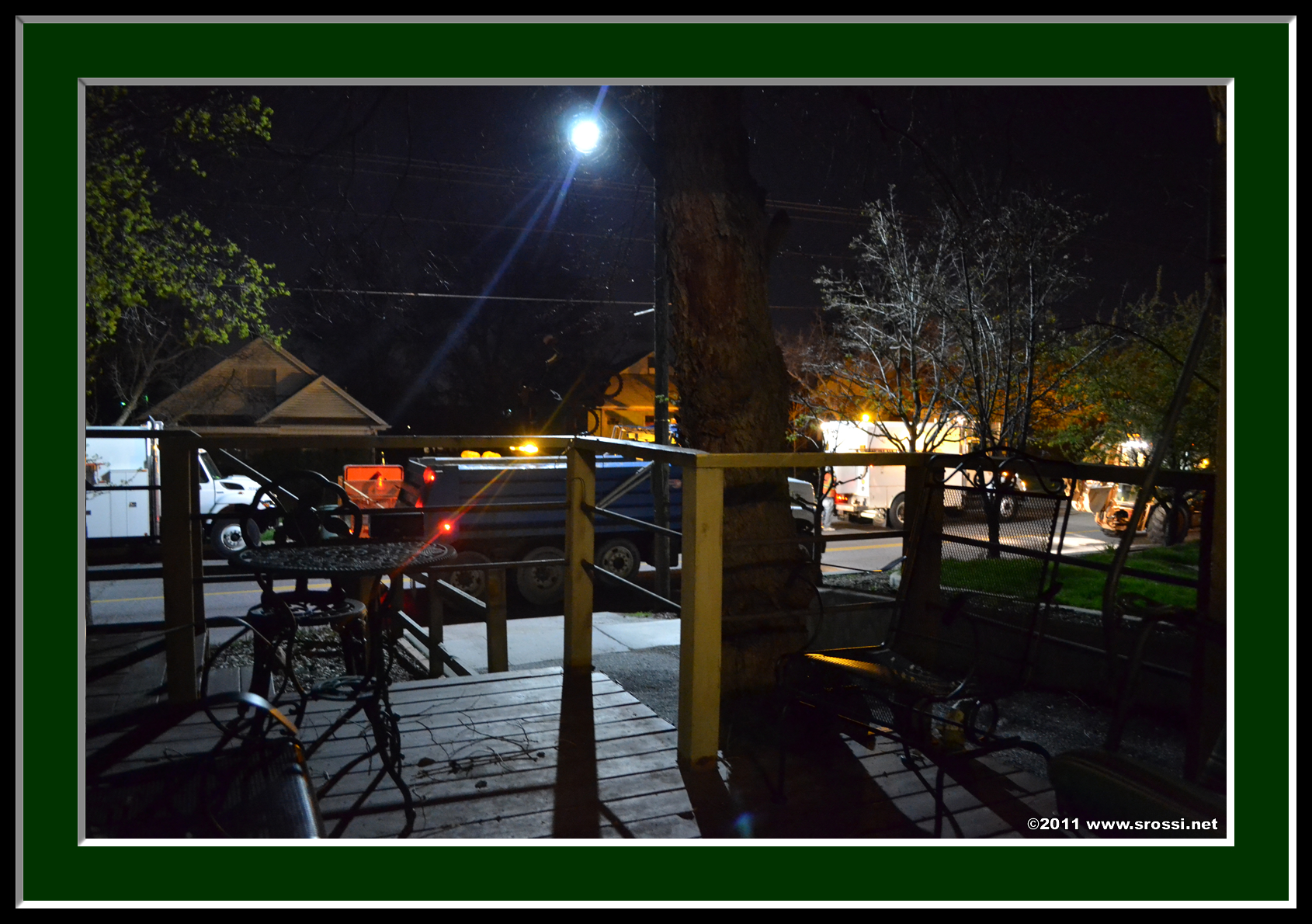 Right now (10:45) they are pounding at the street hard enough that I can feel it in my house. It's like a mini-earthquake. Fortunately, with the new windows I put in about four years ago, the sound isn't that bad. My computer room is in the front of the house, I'm figuring that when I finally do make it to bed, it shouldn't be too bad back there. This video kind of shows the difference in sound with the front door closed and then opened.
If I find out what it's all about, you'll be sure to hear.