Just imagine coming out of your home office, into the kitchen/living/dining area to the smell of burning wood. A little disconcerting, no?
That happened to me just last night. I grabbed the fire extinguisher and sniffed around the house. No smell in the bedroom area. Not out on the back porch or in the basement. Just in the main part of the house, and especially strong in the kitchen. Especially worrisome since I did all the wiring in there myself. There I am feeling all the walls, the cabinets and the ceiling to see if they are hot. Nothing. I sniff under the stove, the cabinets and finally under the dishwasher. Nothing obvious.
I open up the dishwasher, get hit in the face with a blast of hot steam and a really strong smell of burning wood. I pulled the racks out and down at the bottom, sitting on the heating element I found this wooden spoon.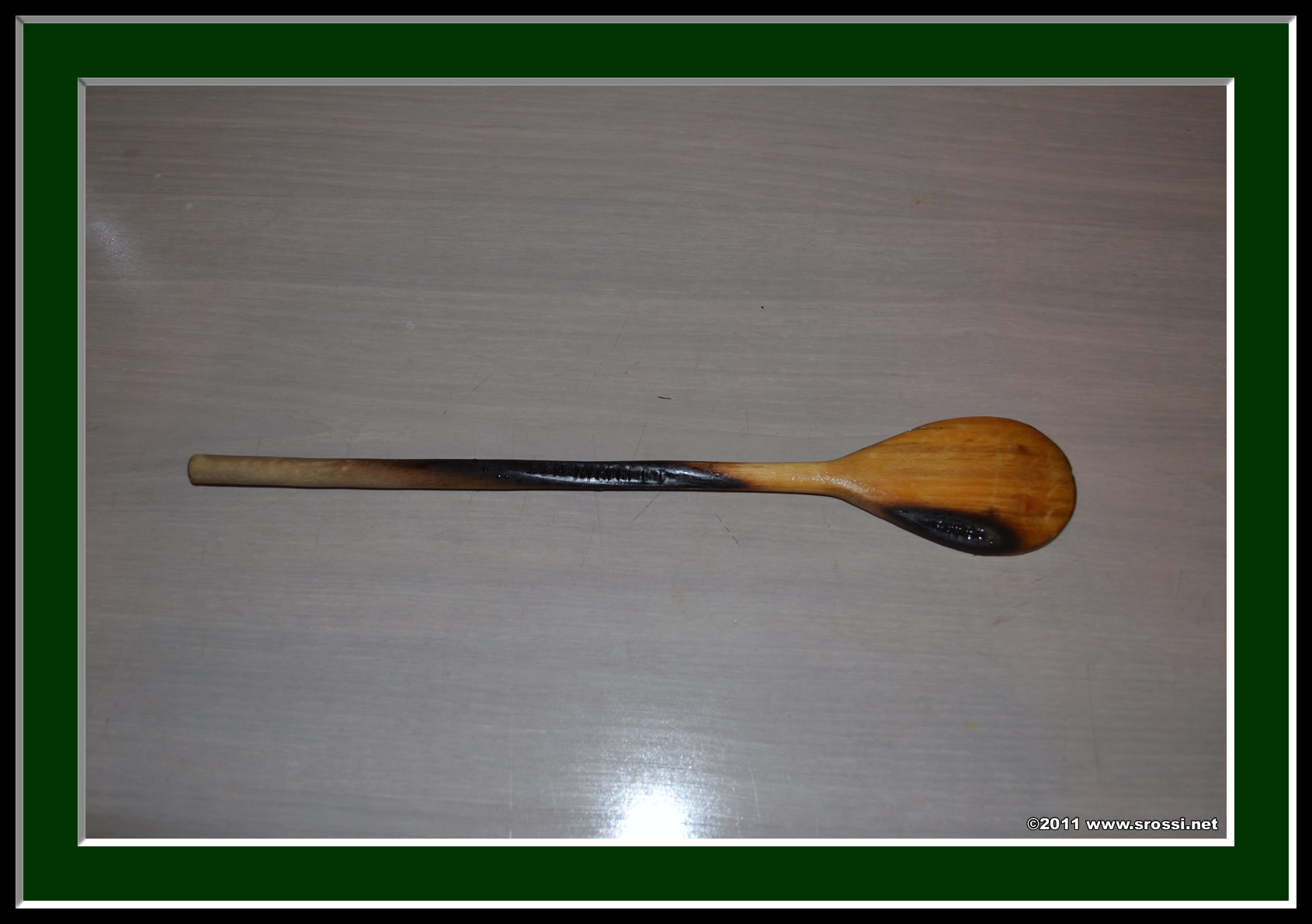 I guess I going to have to reconsider washing them by hand from now on.