Our vice principal was out at a drug conference today, and he had asked me to "be" him during both lunches. As twisted as some people think this is, I actually enjoy doing lunch duty. I started the habit at my first school, when the faculty was literally embattled for and against changes the administration was trying to implement. The Spanish teacher, who I still get together with on a regular basis, and I got so tired of all the bitching and moaning in the faculty lunchroom that we would spend our lunches in the student lunchroom. It turned out to be a great time to relate to the students on a different level, where I was not worried about making it through the curriculum and could just B.S, with them. It follows me to this day.
Today, during first lunch, it was snowing outside. That didn't stop the students from using the newly erected (heh, heh) basketball standard in the courtyard. I was watching them through the cafeteria windows, thinking what morons they were for playing basketball in the snow when Thematic Photographic popped into my mind. I ran to my classroom, grabbed my camera and got a bunch of pictures. So, here is "Basketball in the snow, through the window."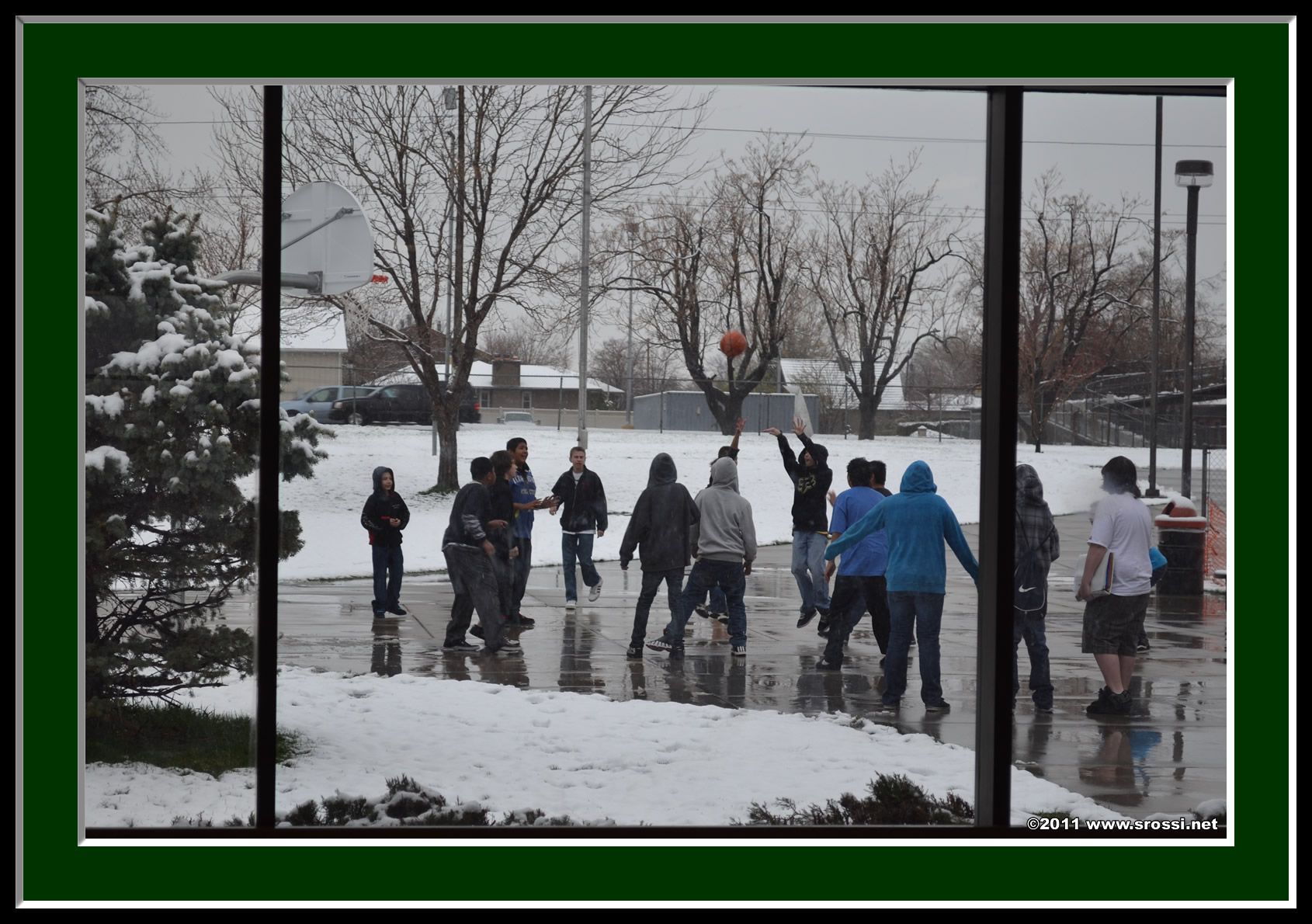 Here you can actually see that it is snowing.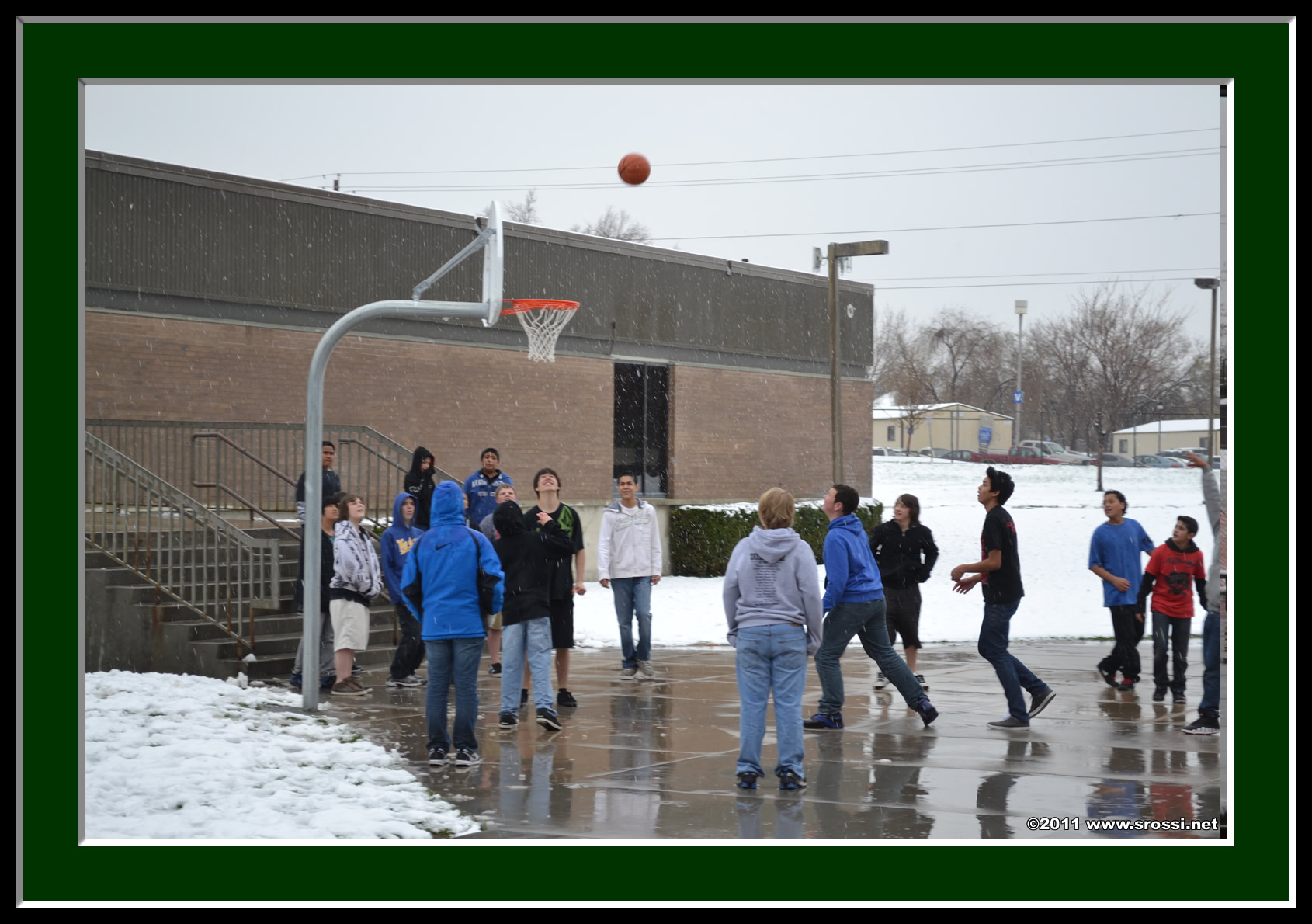 Personally, I preferred to watch it from the warmth on my side of the window.

Ironically, during second lunch when it was just raining, nobody was playing basketball.