Even though we're already half way through our shows, tonight was really Opening Night, and we've got 3 more to go.
The first show was on Tuesday, for the feeder elementary schools. This afternoon we had a show for our own student body. Set the whole school off when Danny and SandraDee pulled a real kiss in the last act. I don't know if it was spontaneous or if the two had it planned beforehand, but it took everyone, including the drama teacher and the rest of the cast, by surprise.
Then tonight was the first show for the general public. I got there 45 minutes before start time, and already the lobby was full of people waiting to be seated.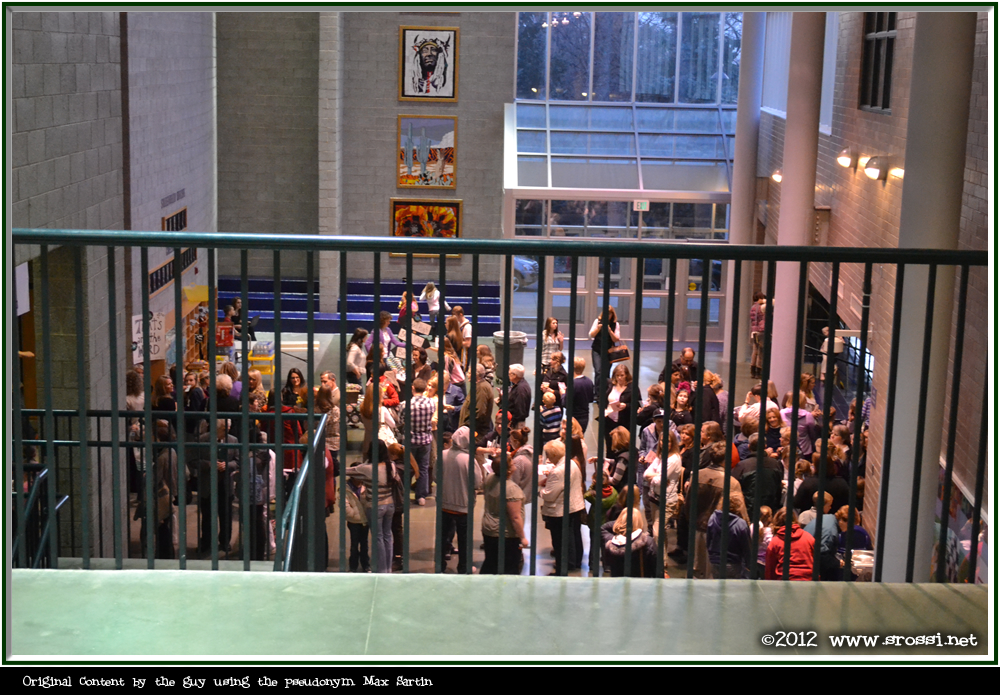 The play went off great, only a few minor glitches, which for a junior high production is perfection.
Exhausted. Think I'll go to bed.