is asking us to explore the brand names that surround, call to and lure us. My first selection comes from the energy drink fad.

At last count, the Chevron I work at carries 15 different varieties of the drink. Ironically, one of them is "relax", a "calming, herbal blend".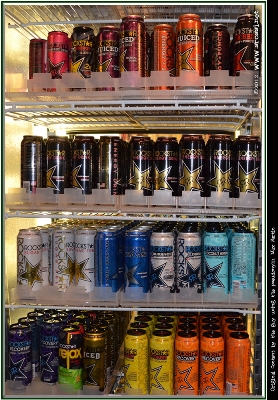 At first I thought "A relaxing energy drink? What the…?" But then a funny thought came to me: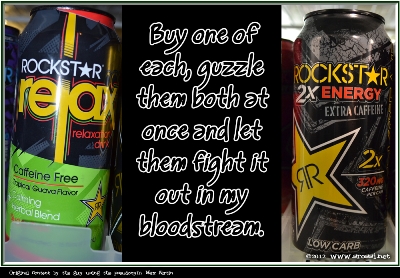 Yeah, that would be good for the heart.