At my first school the big thing was the dance concerts. As the teacher in charge of the Stage Crew, it consumed three weeks of free time, twice a year.
At my new school it's the annual musical. And although I'm not in charge of stage crew, my principal found out we pulled off some amazing things with the lighting for those dance concerts, so I'm now the teacher in charge of the lighting for the musical. Which is fine, since for the most part I'm having a good time with it.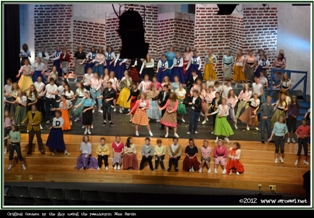 The musical this year is "Grease". So far it hasn't taken up as much of my free time as the dance concerts did, but so far this week I spent 1st through 5th period on Tuesday (they hired a substitute for me) and Friday's Professional Development time working on the lights. Yeah, technically that's not free time, but yesterday the drama teacher and I stayed at school until 7:30pm working on the lights. Today we ran through the play twice, I was there from 9:00am until 4:00pm. And next week I'm going to be there from 7:00 to 9:00 for the three performances.
Today the parents got served the entire cast and crew lunch. Hot dogs, chips, brownies and even some fruits and vegetables. I had one of these irony moments when I realized I was in the cafeteria, doing lunch duty on a Saturday. But all things considered, I do enjoy being a part of these productions.
---
The light board is programmable, and the only backup media it can use is this: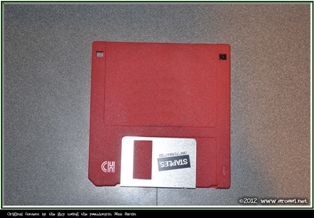 Remember these?
Double-sided, double-density 1.44MB, 3½ inch floppy disk. Notoriously unreliable, especially when the only ones you can find are quite old and quite used. I decided that I needed to backup the file on something a little more trustworthy, since if I lost this information I would have to run the whole thing manually. Possible, but very difficult and would require eliminating some of the more subtle, quick back and forth changes.
So I got out one of these,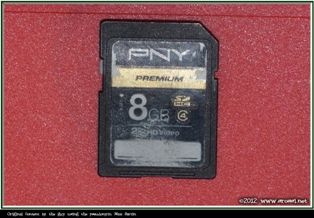 with a USB adaptor and found a computer that had a floppy drive.
I looked at the two of them together,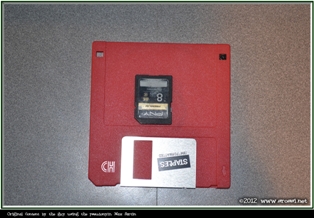 and considered how far technology has come in the last 5 years or so. 5689. That's how many times more information that little black disk can hold than that big red one.