I learned a few things at the rally today. First was that not all Republicans voted for the idiocy that is HB363. Second, according to a B.Y.U. survey, 58% of Utahns are either for or strongly for the veto of HB363. Third, and most important to the discussion, is that only 3% of public school students do not get their permission slips signed and end up missing the Sex-Ed part of their health class. That means 97% make the conscious choice to have their children educated on the subject of human sexuality. Consider the part of that 3% of parents and students that never got around to it, lost it or simply forgot to get it signed, and you have a very, very, very small minority that agree with Gayle Ruzicka and her band of merry ostriches.
This is the guy that started the online petition that Governor Herbert calls bogus. (Click any picture to see larger version)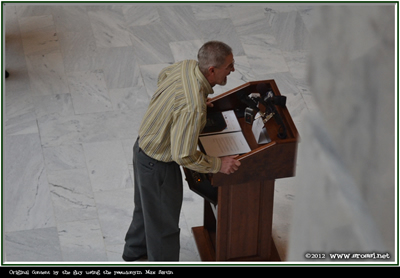 He is also the person that organized this not-so-bogus rally with several hundred real, live people there.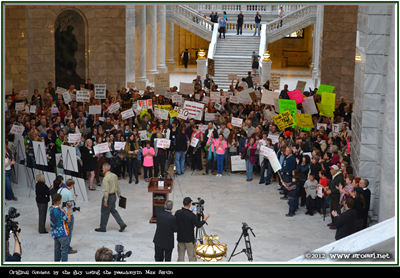 And here are a slew of the signs that I saw there.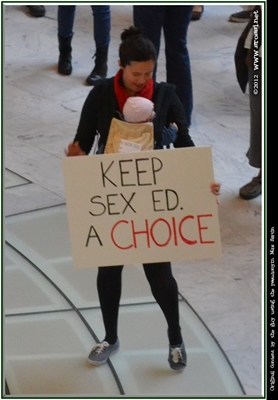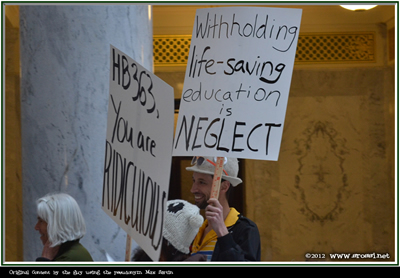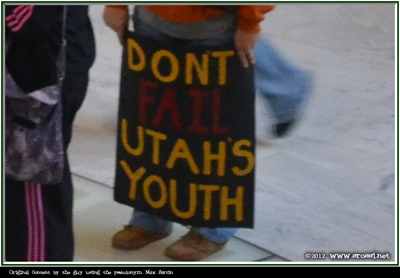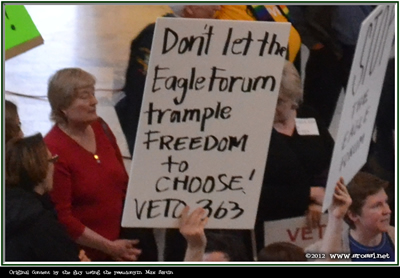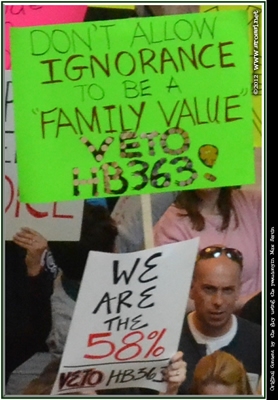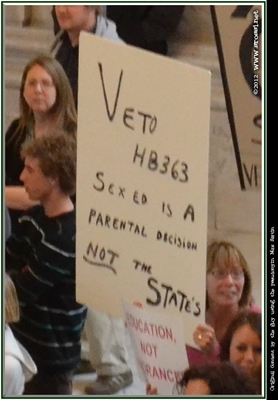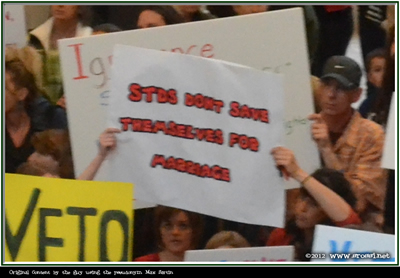 And finally, I didn't see this sign, but I like the box the cardboard came from.