Seems I have surprisingly few pictures of my cars with their lights on. That's Carmi's theme for the week – "Lights on".
But here is the first brand new car I ever owned.
A 1979 Mazda GLC (Great Little Car) I bought for $4,500.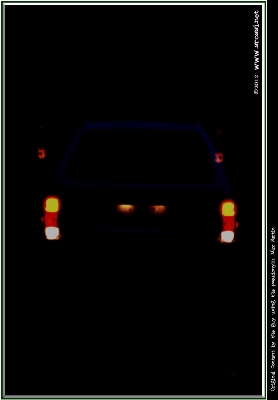 It came with nice rims, a 5-speed manual transmission, cassette player, roof rack and a rear window defrogger. Air conditioning was an option I passed up, power windows and door locks weren't even offered.
I did have a lights-on picture of my 1989 Nissan Hardbody pickup. On a trip down to Moab, the transmission went out, every gear except 4th. Fortunately it was 4WD, because I had to drive it home from Price, Utah by starting out in 4-low and shifting into 2WD while moving as fast as I could get it going. 110 miles (177km), up one canyon and down another, fortunately all on the highway. Didn't stop once until I got to Salt Lake City.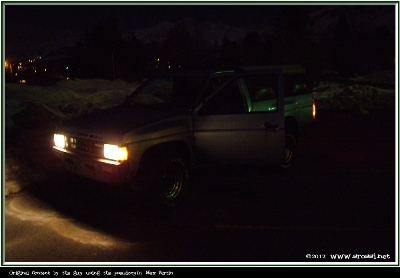 And finally, one of Old Blue, my '69 Ford LTD 4 door hardtop.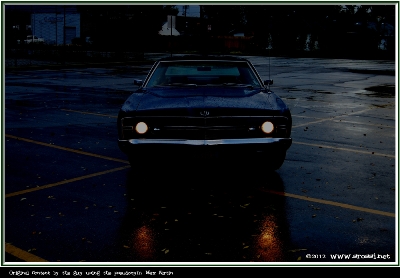 Check out other lights-on photos at Carmi's: