I took these earlier this month, when I was playing with my newly-rediscovered manual lens off the Nikon 35mm camera I've had since high school. For the first one I had the lights on in the office.
For the second one I turned off all the lights in the house, the only light came from the street lamp right on my property line.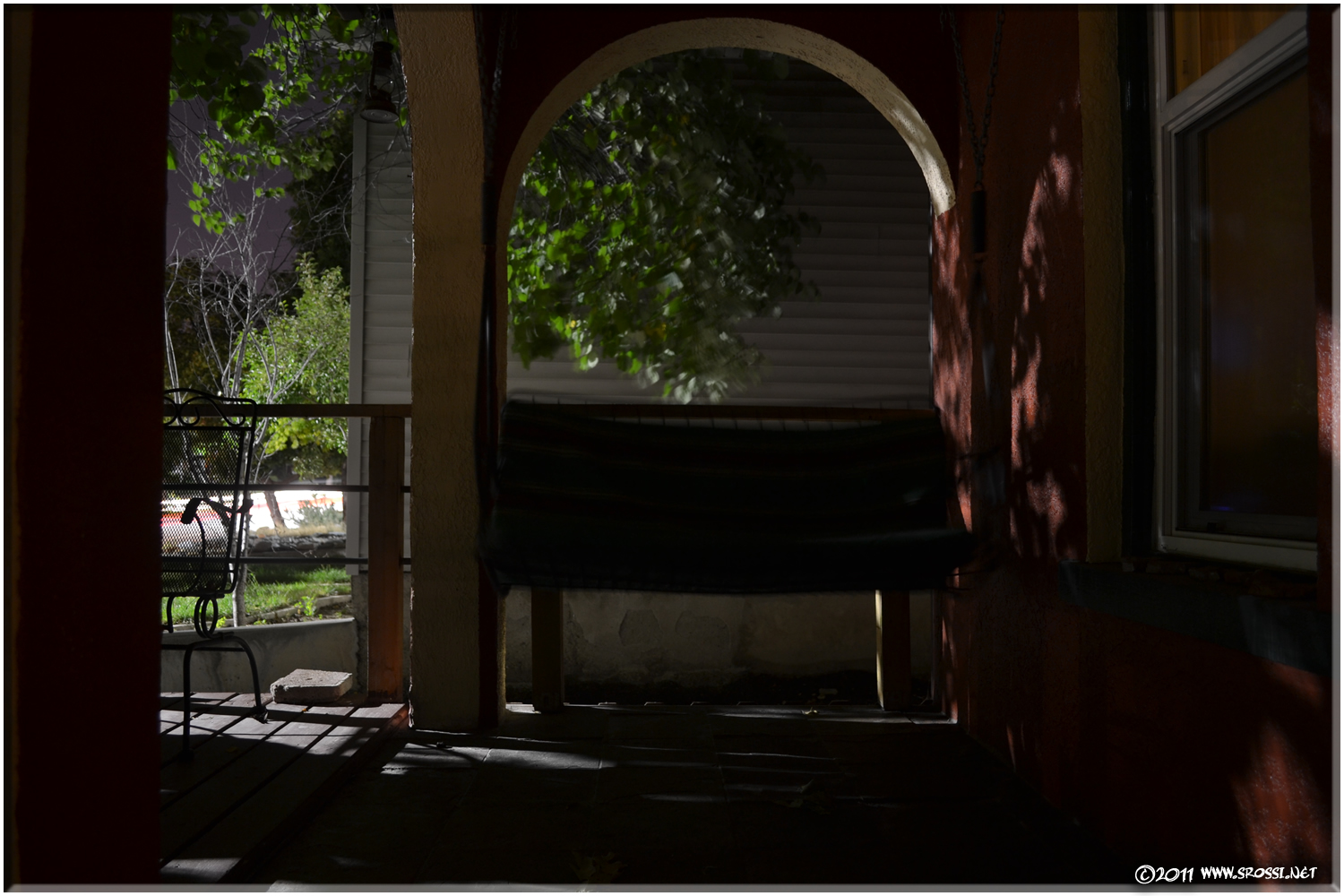 And for this last one I turned on the green light in the ceiling fan on the porch.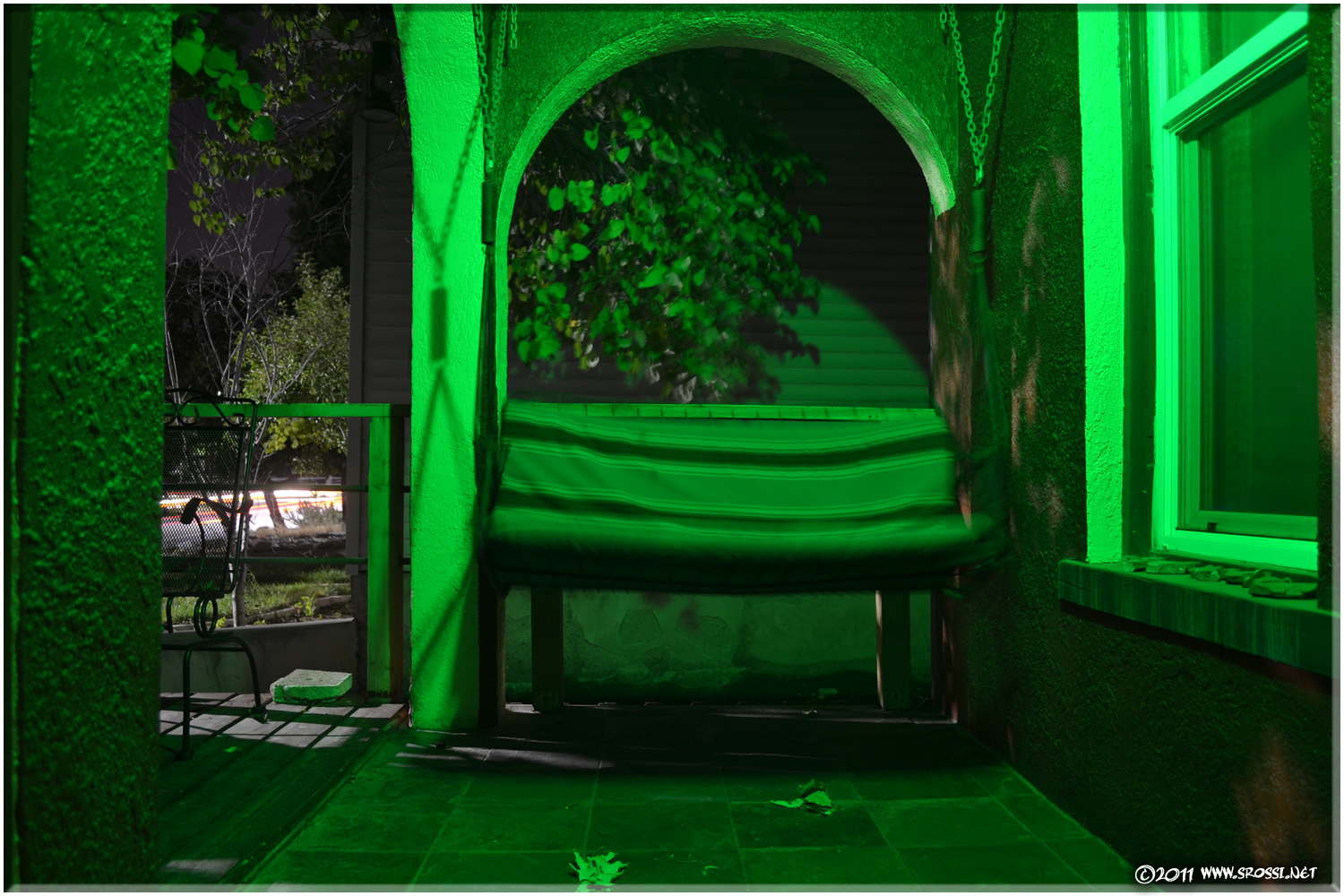 On nice warm summer nights I love to sit on the porch with all the lights off and watch the cars drive by, wondering where they are going and why they are in such a hurry.
If you are interested in all the other "Playing with light" photos or entering your own (and you should be), click on the banner below and join in the fun.