Another reward I got for helping Lisa Shafer with the publication of one of her books the other day was a box full of real cotton cloths for waxing and cleaning my cars. On her way out she made a comment about making sure the box was closed so that the cats wouldn't get into them. Something about the cars not appreciating cat fur all over them.
Well, this afternoon I found this: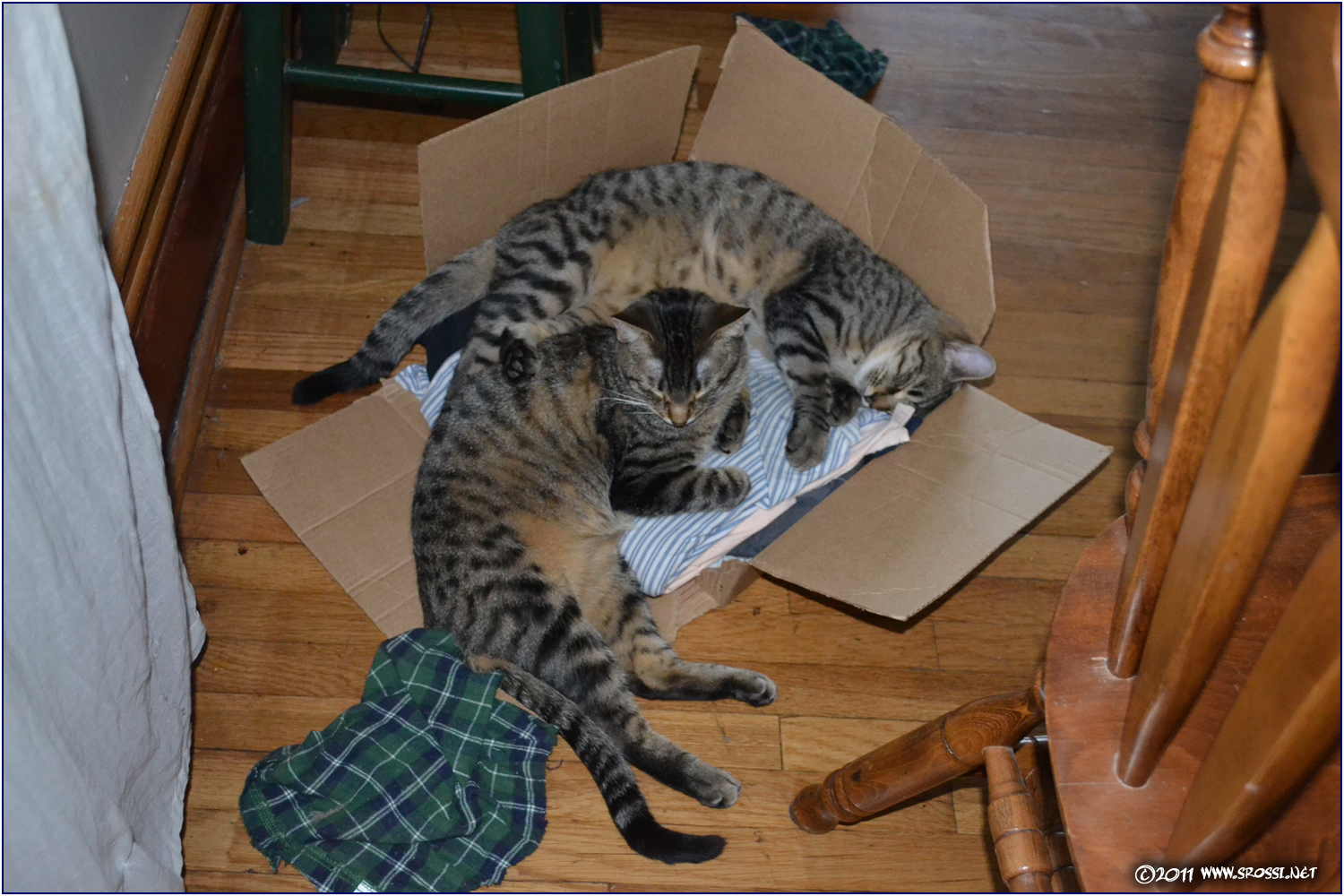 Seems one or the other, or maybe even
working together, the cats got the box off the table and opened. After I wash the rags, I think I'm going to remember to put them away in a closet.