I took a Photography class at the University of Utah in the fall of 1981, and one of the projects was to take a picture of a white egg on a white background. Not as easy as it sounds, when you consider that I had to do it all by manipulating the f-stop, shutter speed and developing process.
If you've been following the chatter on Karen's blog, you'll know that taking a photo of her white car in the garage was what brought this project to mind.
Well, I mentioned it and Karen (Minnesota) had to try it. (I'm headed over there to check it out in a second). Now Bob's (North Yorkshire, UK) gonna try it and Alexia (New Zealand) is thinking about it too. Seems like I've started an international incident.
Well, here's the picture that brought about the whole thing.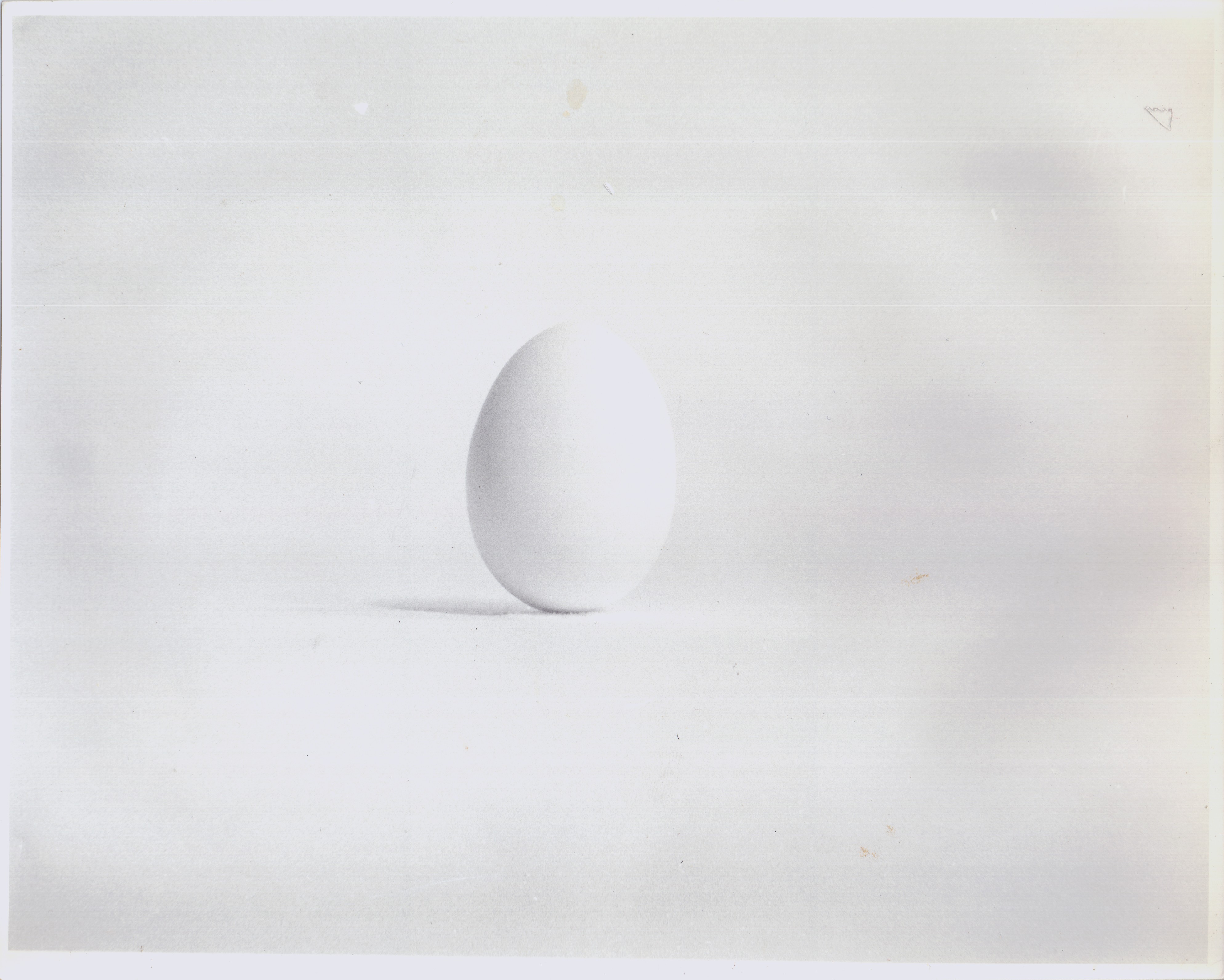 Remember, I got this picture by scanning the original print, which is is just about 30 years old; yes I am that much of a pack rat. The key to the project was to get as much detail of the egg, especially the entire outline, without too much greyscale showing. And showing as little salt at the bottom as possible.
Don't even ask what grade I got on the project, that was way too long ago, but I did get an A in the class.
Now, head on over to Karen's blog and check out her eggcellent fowl ovum photography. And please, anyone else who does the egg project, post a comment here to let me, and other followers, know. I'd love to see them all.
Oh, and the whole thing started because of Carmi's "white" theme. Click on the banner below to check it out.