And I didn't get kicked out.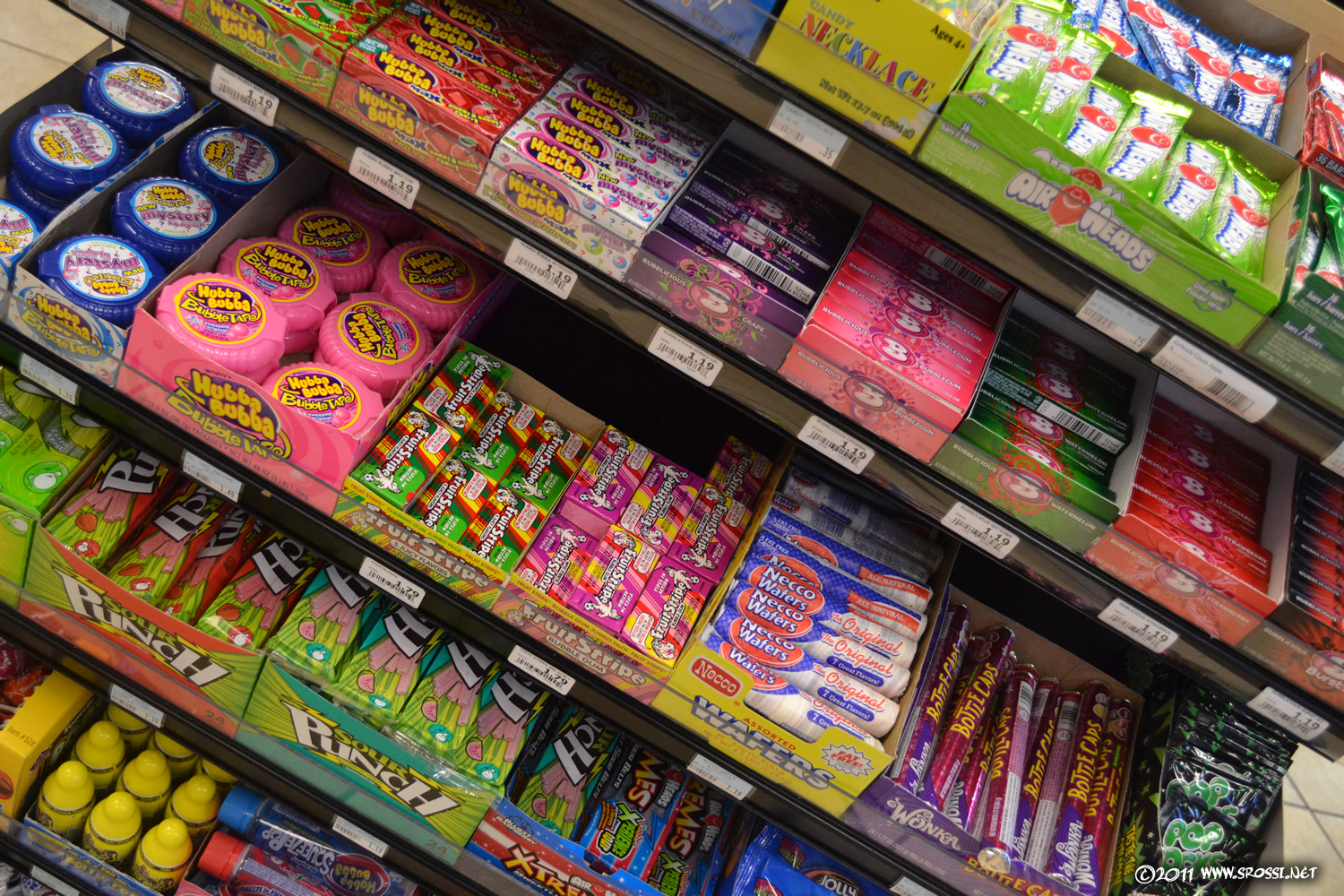 So I decided to do another shopping set, and really didn't want to get kicked out of another store. So I thought "Hey! Chevron. I work there, they won't kick me out."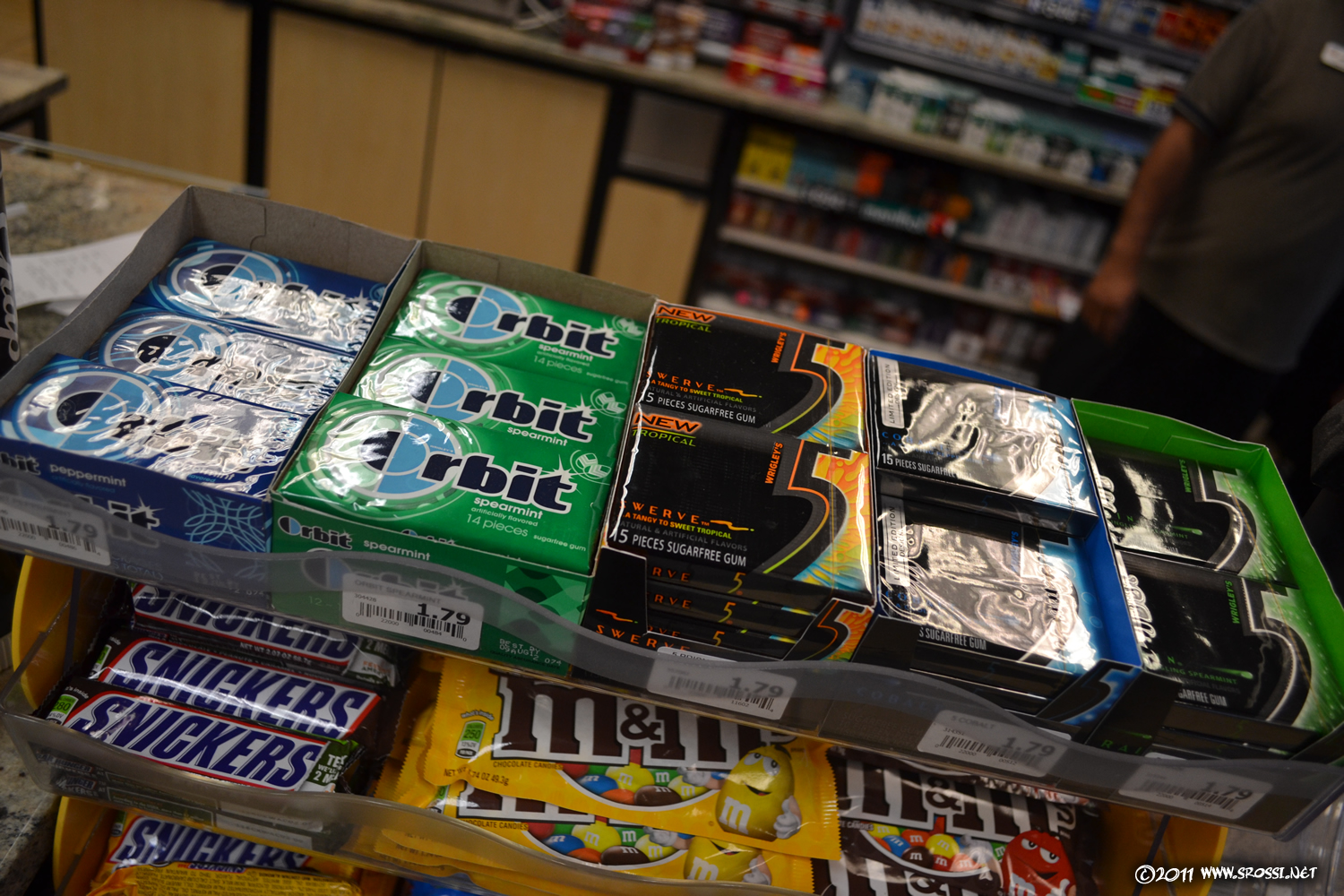 I also decided the theme would be "Hmm, when does too many choices become more of a burden than a convenience?"
I started thinking of this about 4 years ago when I was stocking the Coke in the fridge. You see, at last count, there were about 30 different kinds of coke you could buy. Coke. Cherry Coke. Vanilla Coke. Vanilla Cherry Coke. Diet Coke. Diet Coke with Lime. Diet Cherry Coke. Diet Vanilla Coke. And then we go into the Coke Zeros, which are sugar free like Diet, but definitively NOT diet.
But tonight I decided to focus on gum. Look at the pictures, count the different flavors, brands and types of gum. Each picture is of a different section of gum in our store. Six sections, strewn around the store, everywhere you look. And still we have customers come in and ask "Where's your gum?"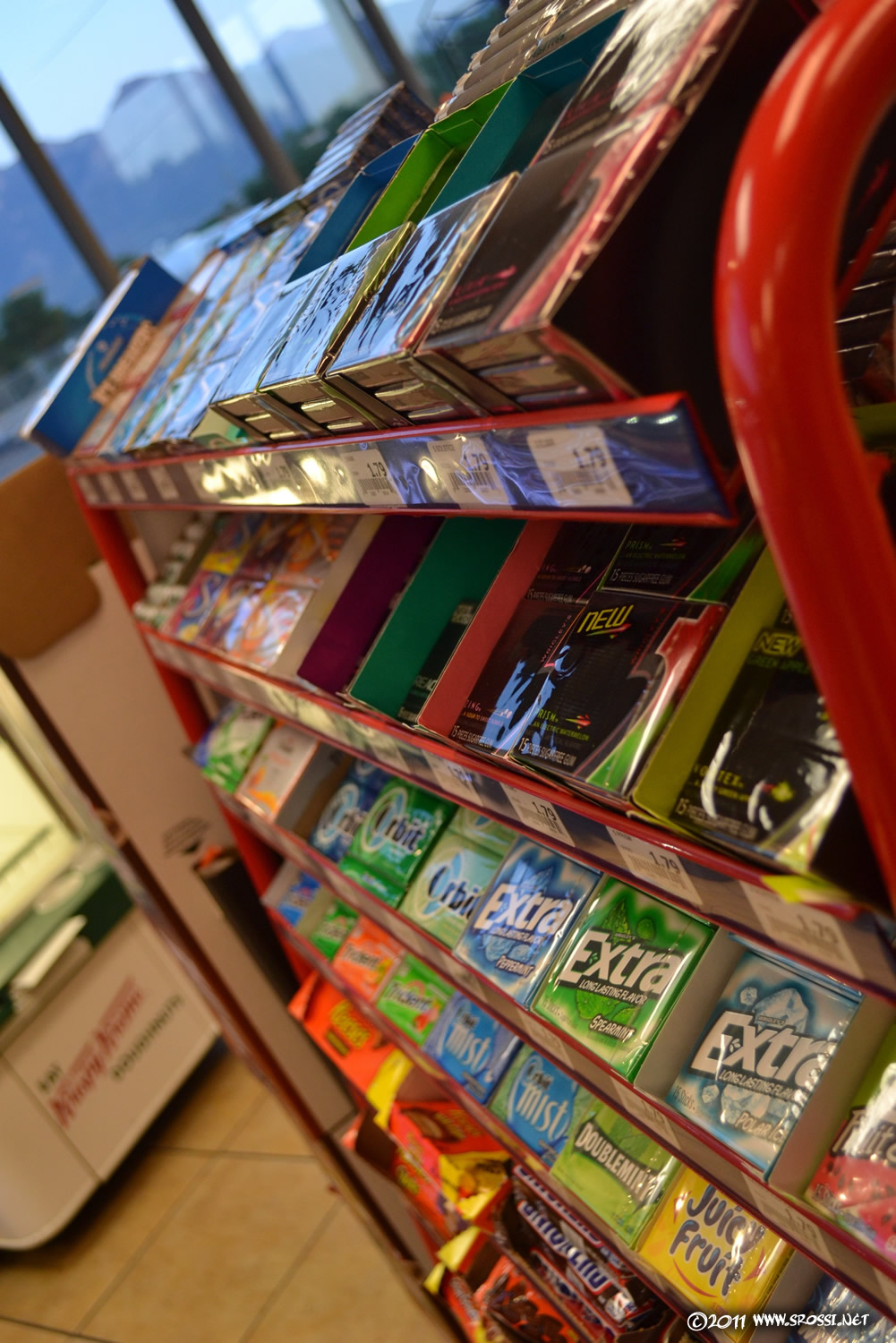 I've seen people literally spend 10 to 15 minutes browsing the gum for just that one perfect flavor/shape/brand.
Seriously folks, it's all the same, just grab a blue pack and get on with your life.