I checked the blogosphere just before heading out to the
Bonneville Salt Flats
to photograph the sunset, and saw
Carmi's latest post
. In "About this photo:" he gave away next week's Thematic Photographic theme.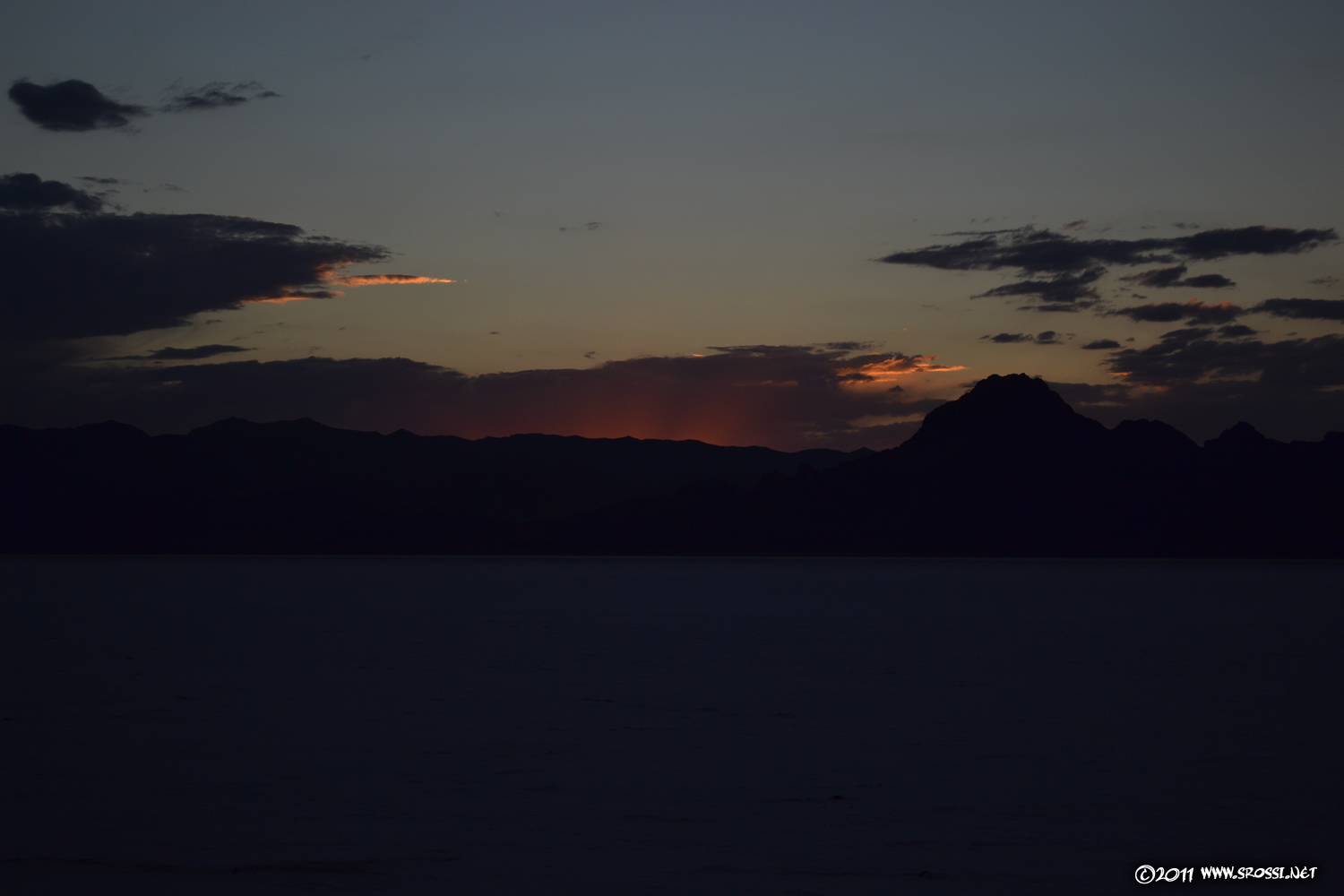 Which was a good thing. The sunset was phenomenally unimpressive, but the Salt Flats are a great place for "white" photographs. It would have been a waste of a 120 mile (190 km) drive if all I went out for was the sunset, but fortunately about half way out there I made the connection between salt and white.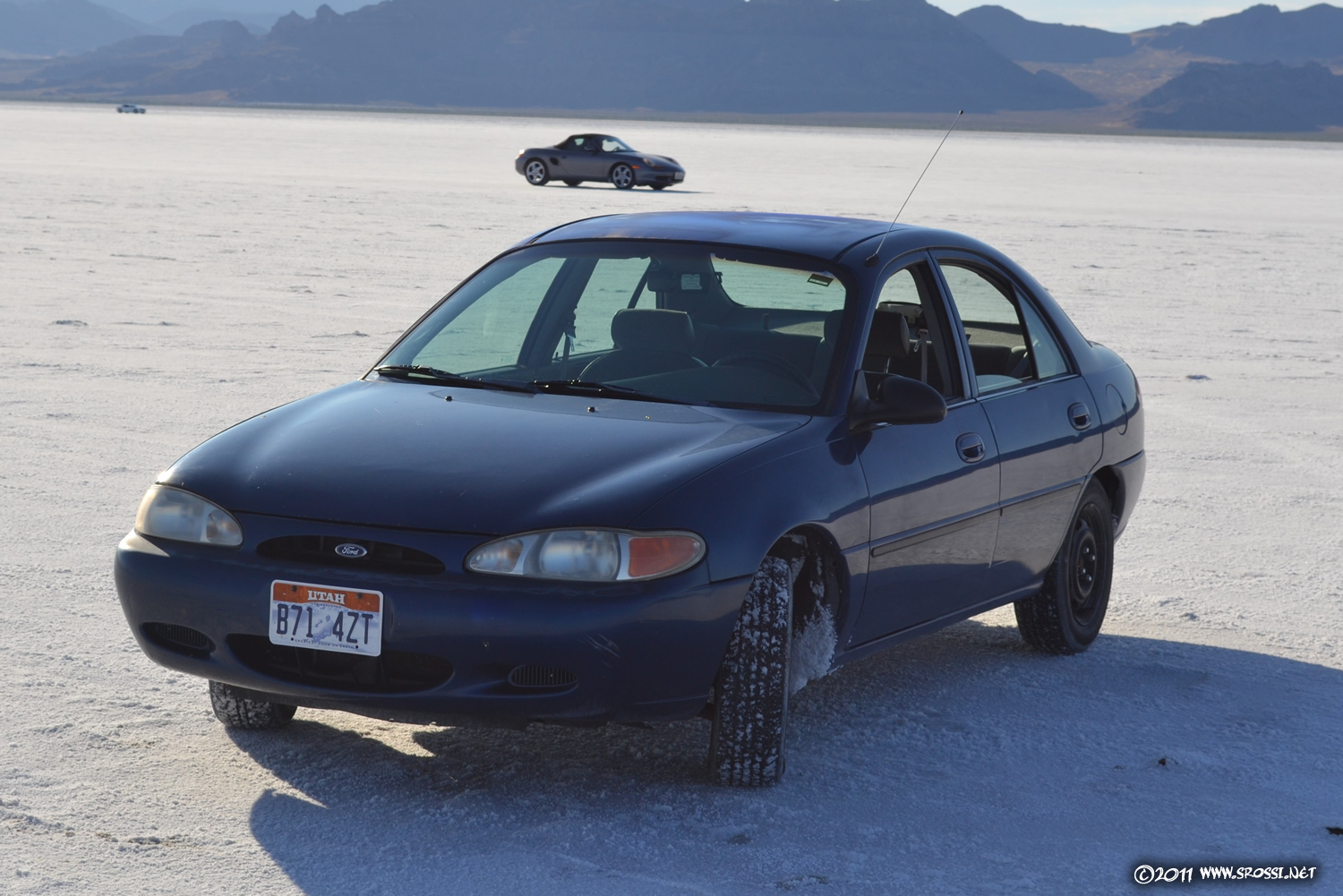 Now, it's a stupid thing to actually drive your car out onto the salt flats. They are salt after all, and anyone who drives in a snowy climate knows that salt eats cars. But I have a 13 year old, $1,500 car that just needs to last two or three years, so I figured I'd just spend $10 at the spray car wash when I got home and when the car rots out in three years I'll pick up another $1,500 one.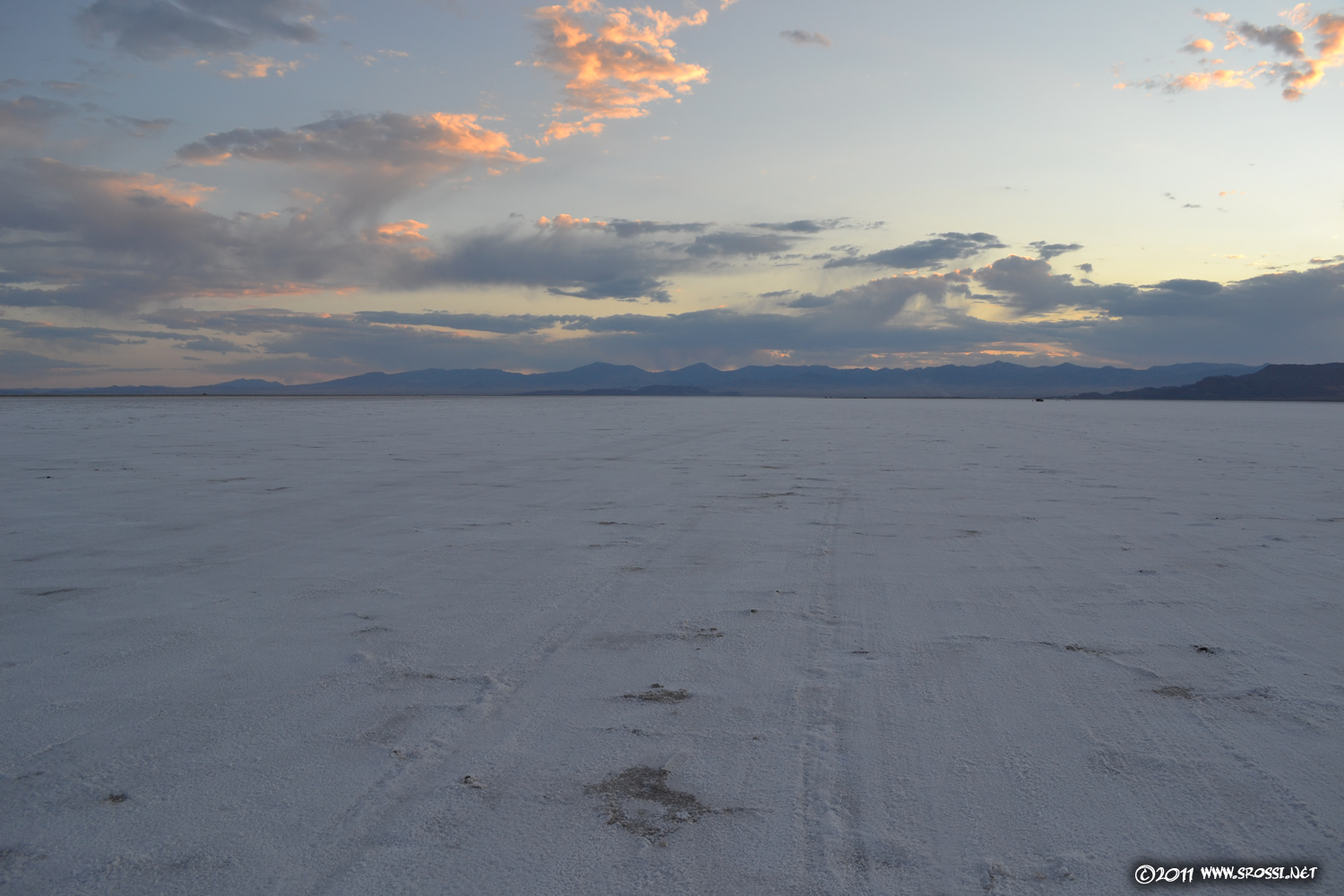 Real stupid is driving a $50,000 Porsche Boxter out onto the Salt Flats, look right above my car. Then look at my tire and the back of the wheel well. That's not snow, that's salt caked on there. Now, I'm not saying driving my 1998 Ford Escort out there was the smart thing to do, but it's definitely
not
a Porsche Boxter. I wouldn't even have taken my 2004 Subaru out on it, well, maybe in 2020 I would have.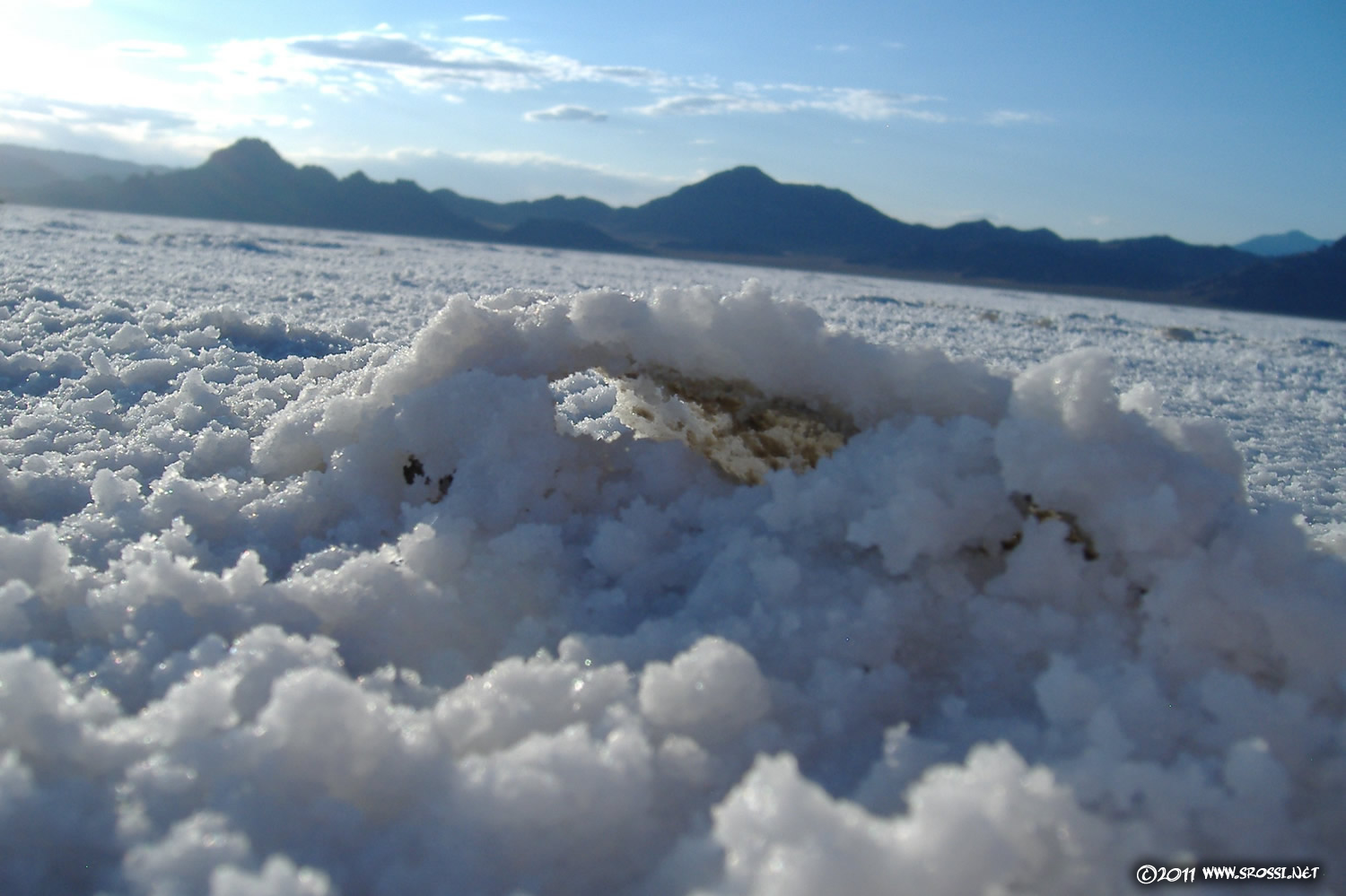 Well, I sat out there until about 9:00 taking pictures. There were a couple cars doing speed runs up and down a makeshift track, that was fun to watch. The sun set and I headed home. Since I had been out there with friends before, I knew how dark it could get without a full moon, so I pointed the car straight toward the parking lot that would lead me out of there and back to I-80. And it was a really good thing that the Parks Department had added reflectors to the information sign because I was just a little bit off and without them I might have gone right past the road.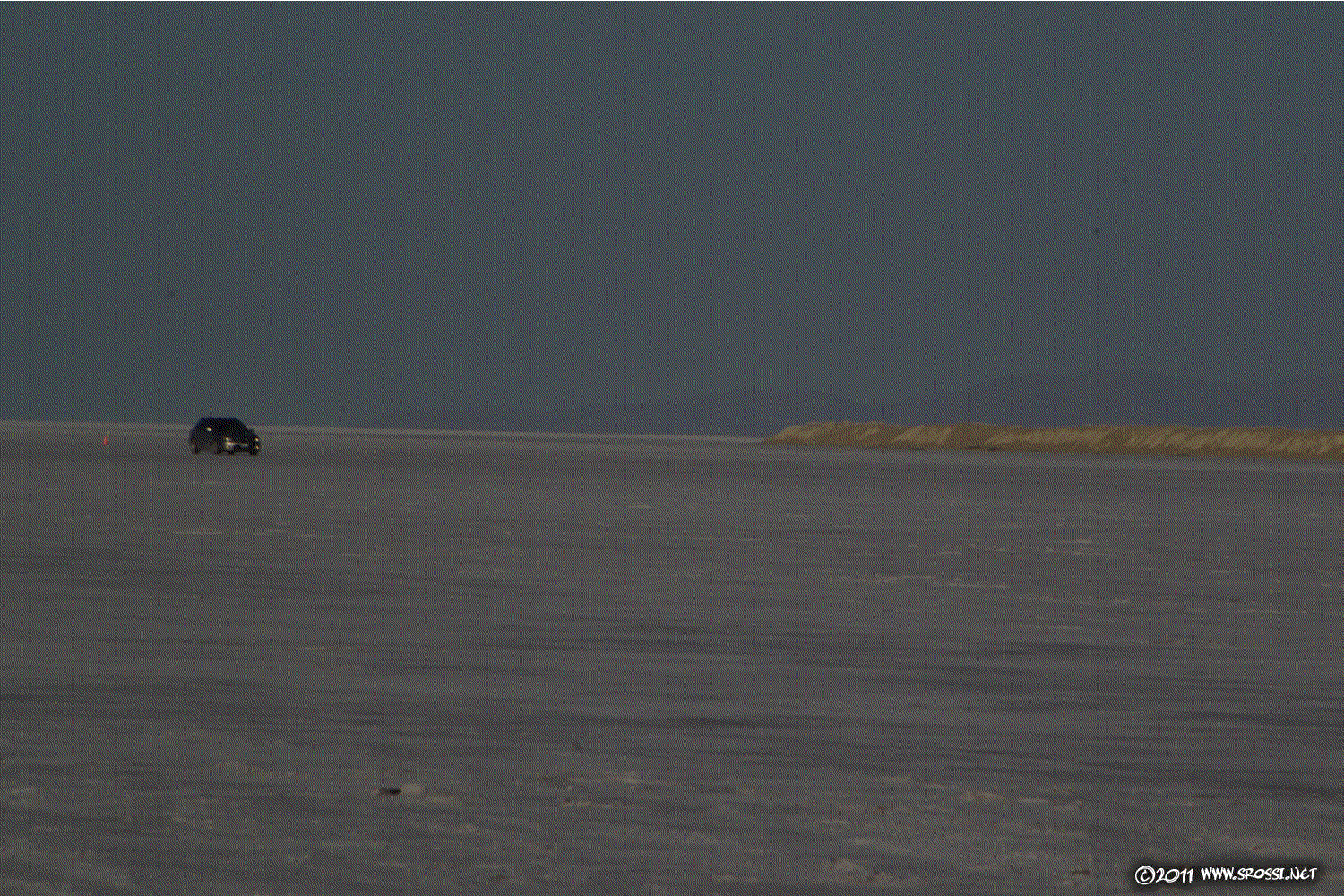 It was an enjoyable, and thanks to Carmi's theme, a productive trip for me. I got home about 11 and spent 15 minutes spraying down the underside of the car. I think I got most of the salt, you can never get it all. The car should last at least another 3 years before things start dropping off.
If you want to see more pictures for this theme, and especially if you want to join, click on the banner below. It's a lot of fun.