After school one day, headed back to my classroom, I noticed a garden hose going from a utility room into the boys bathroom, and heard the whoosh of water being sprayed around. I stuck my head in to see what was going on, and there was one of the custodians hosing down the entire bathroom.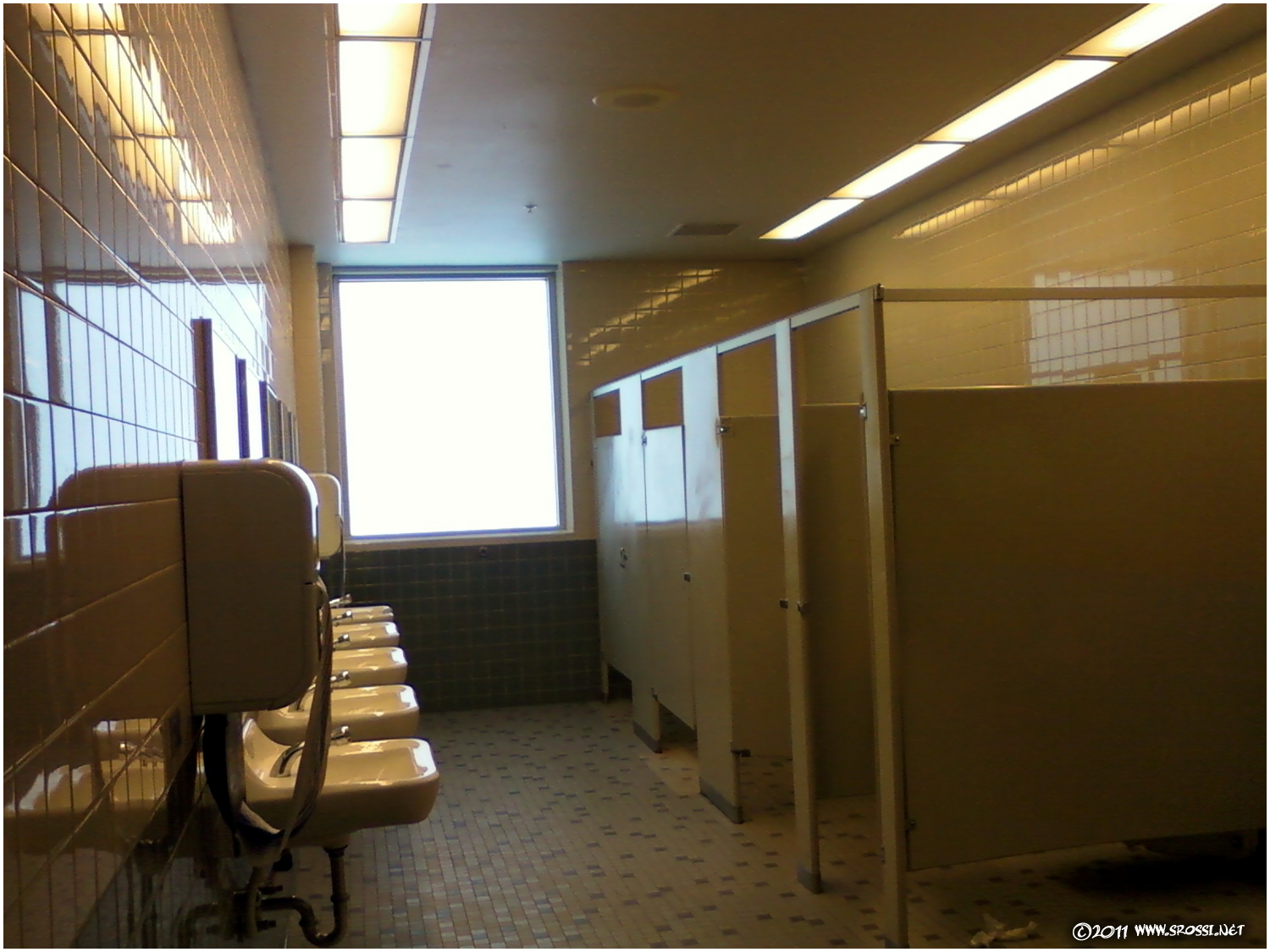 Somebody was thinking when they designed the school I'm at. The bathrooms are all tiled all the way to the ceiling, and there is a sunken drain in one corner. So, short of some kid throwing stuff onto the ceiling, which is not unheard of, the whole thing can be simply squirted down.
Some architect knows teenagers.