I have two T.A.s on my prep period. They are the techie kids who make video Public Service Announcements for the school. They do some awesome animations and also help with the school's website. They are also weird as can be.
Today I had to go talk to the principal and left them alone for a little while. When I came back the were nowhere to be seen. I walked over to my desk and when I walked around it into my little work area I found this: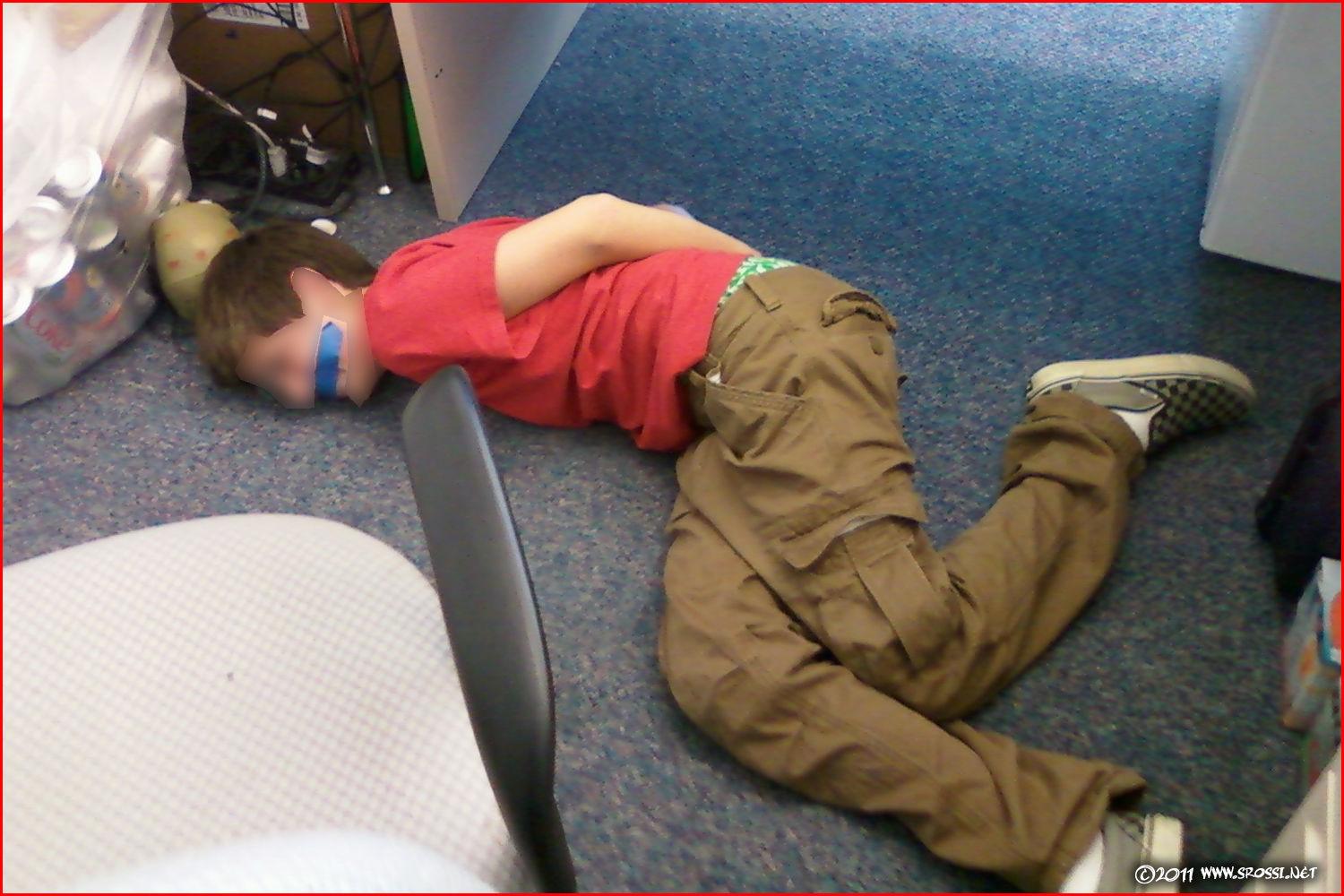 He had the other T.A. tape his hands and his mouth to look like a kidnap victim. (With painter's tape, not really the thing to use to secure someone.) The other one then locked himself in the closet.
I guess they were looking for a reaction, but I just said "wait a sec" and pulled out my cell phone to take a picture. Anti-climactic, and to think he had laid there for 15 full minutes waiting for me to get back. Ah well, at least I got a good laugh out of it. And then this one had to encourage me to go looking for the other one. I figured when it was time for lunch he'd show himself.