Caught these pictures just as I was leaving a friend's parent's house.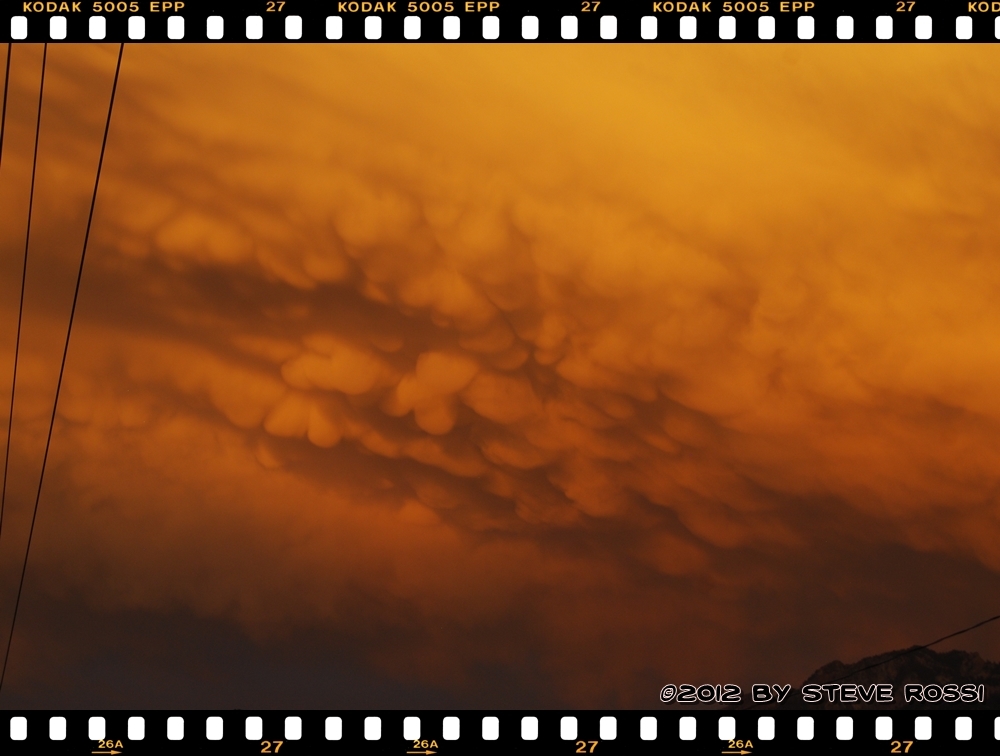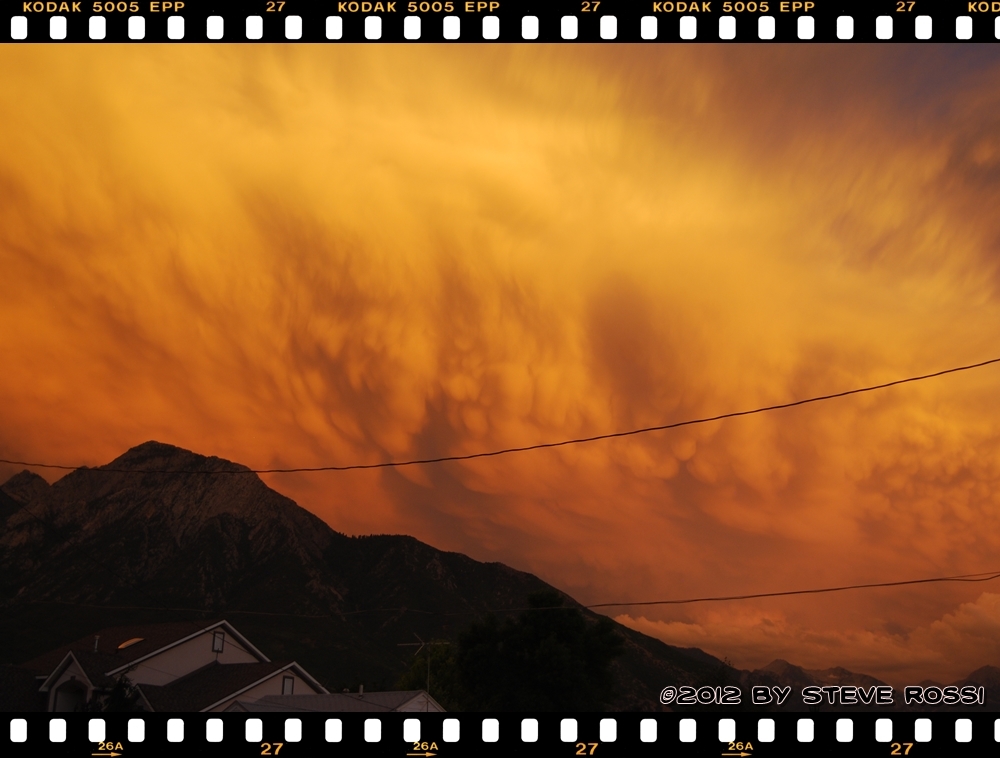 It's common in Utah for rain to evaporate before it hits the ground. It has it's own name, virga, and here it is happening right at sunset.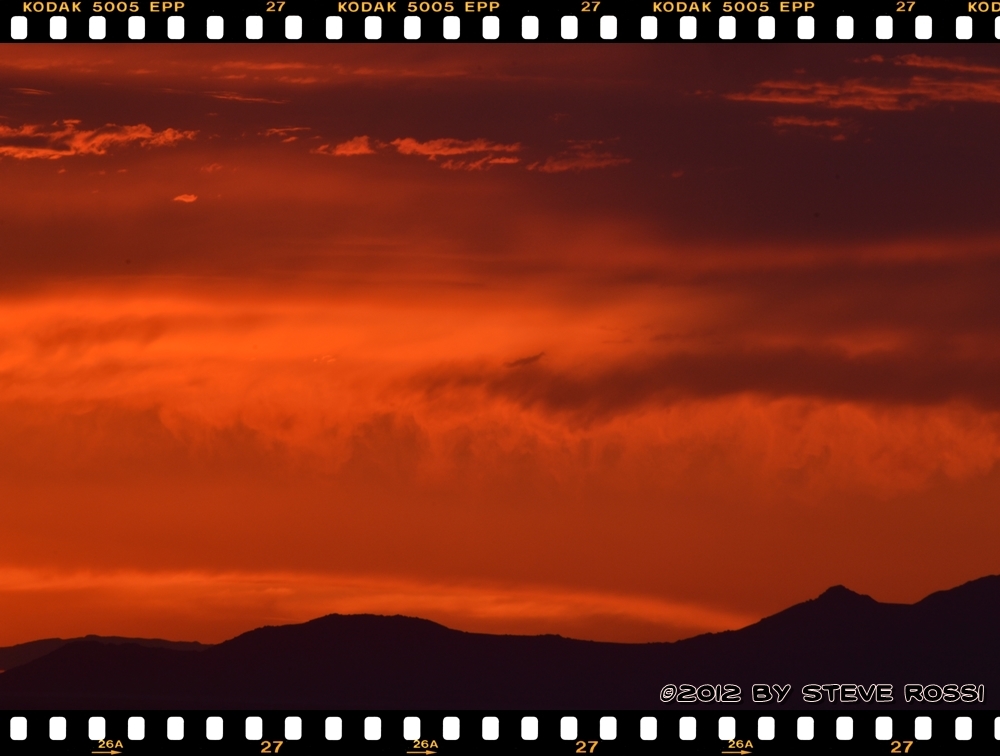 Visiting my father in Berkeley, I saw this orange, ball like gazebo in the yard next door to the house my dad was renting.