and "Anatomy of a Swamp Cooler".
My swamp cooler bit the dust. I've been planning on replacing it since last summer, it's over 15 years old and rusting out all over the place. I was hoping to get one more complete summer out of it, but the pulley on the fan broke and the spot where the water shut off valve bolts up rusted all the way through. (It's a thing a lot like in your toilet bowl that automatically stops the water from overfilling. Without it securely attached I'd have a river flowing down my roof.)
I was up on the roof, ripping out it's guts so that I could remove it to I'd be ready for a new one. It's only just past the middle of July, there is no way I'm going to make it through August without one.
Denny decided to come keep me company while I worked.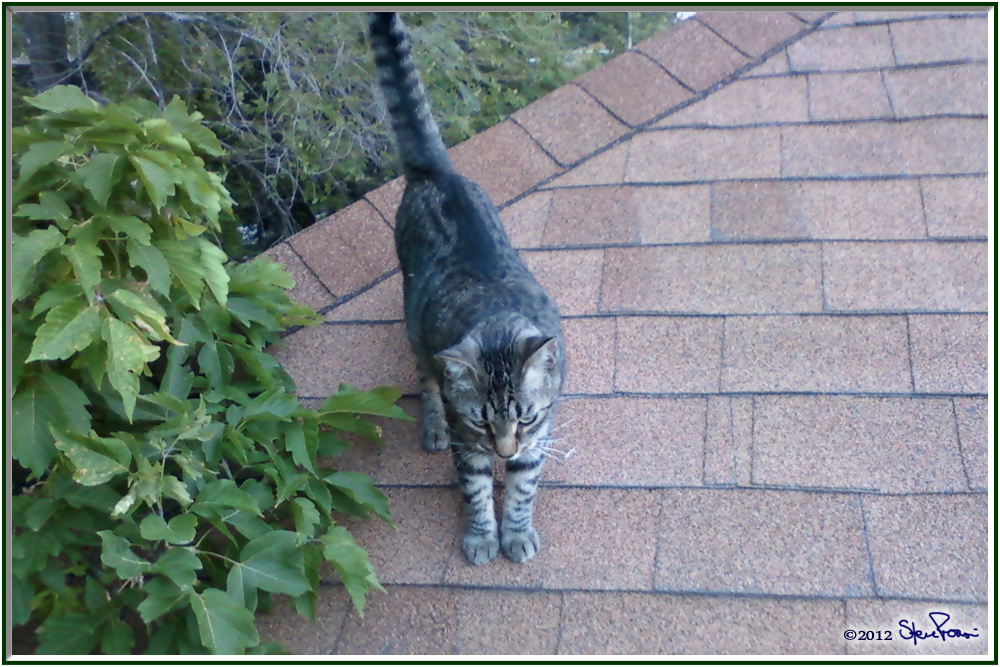 In the first picture, he was on the side of the roof that falls a whole foot down to the deck I built so I can work on the cooler. But at first he was on the north side of the roof, which made me a little nervous. It's only a one storey house, but it's still a good 15 foot drop.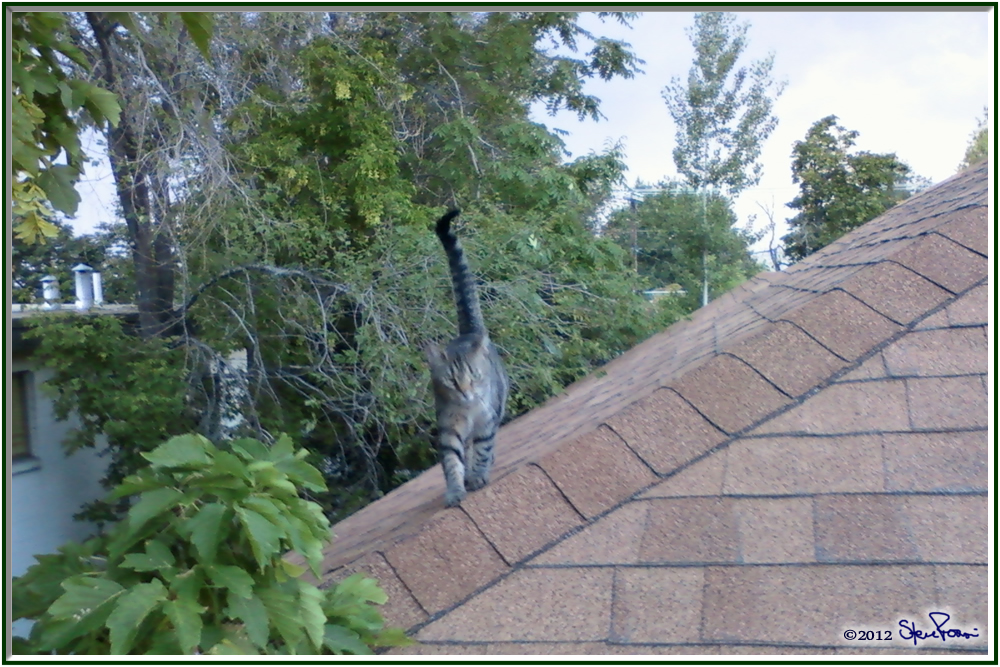 Fortunately, he's ok and sleeping on the chair right behind me.
Anatomy of a Swamp Cooler : caution, the following pictures are graphic shots of my disemboweled swamp cooler. Not for the faint of heart.
The Swamp Cooler skeleton. Metal top, four corners and the water pan at the bottom.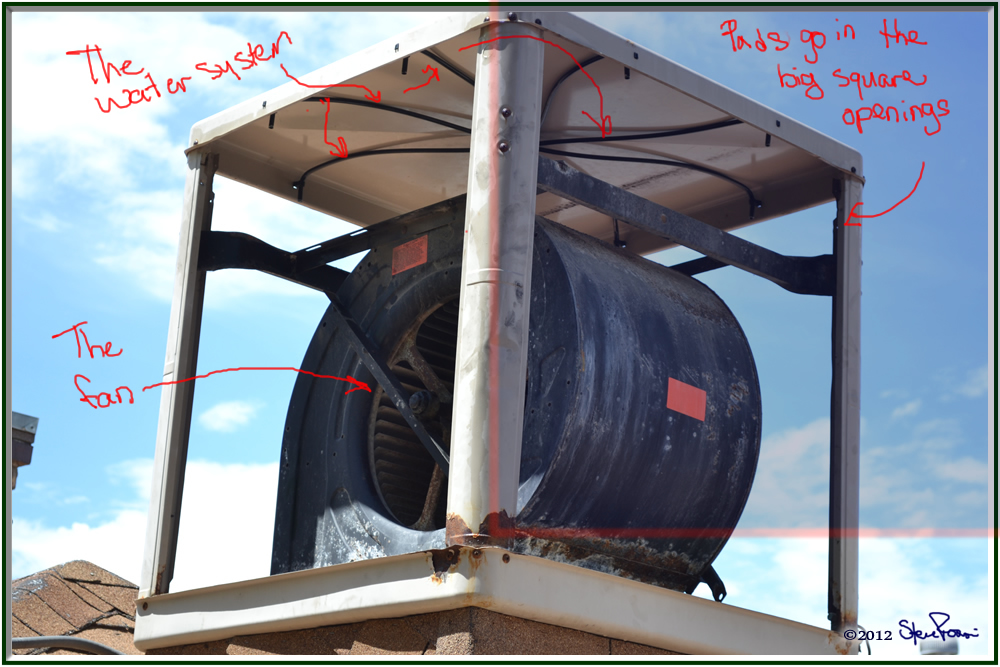 It's epidermis, the four pads that become the sides.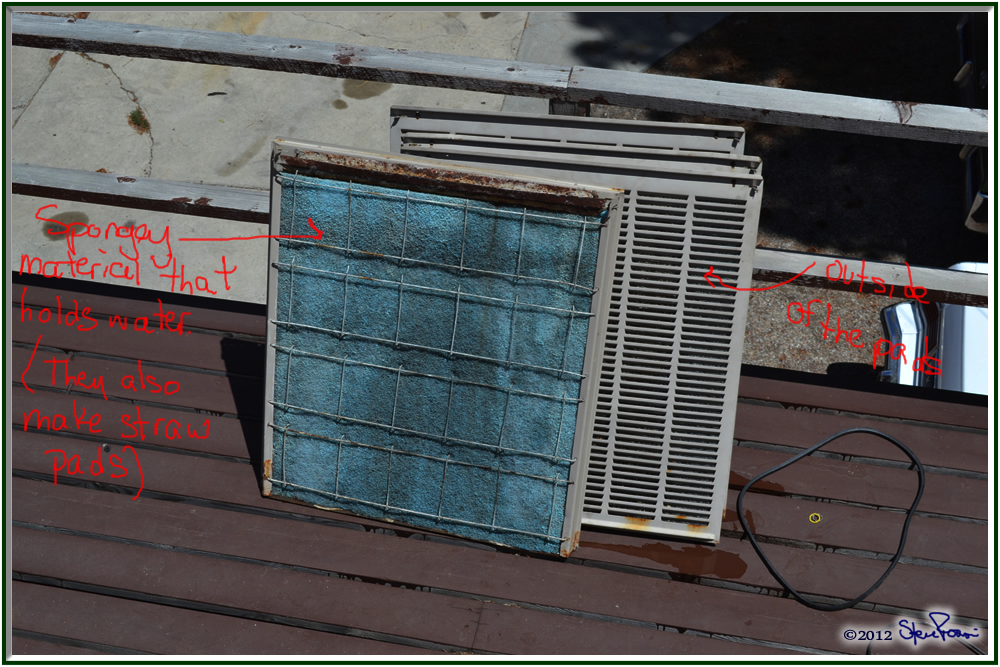 The lungs, the fan that pulls the air through the water soaked pads and into the house.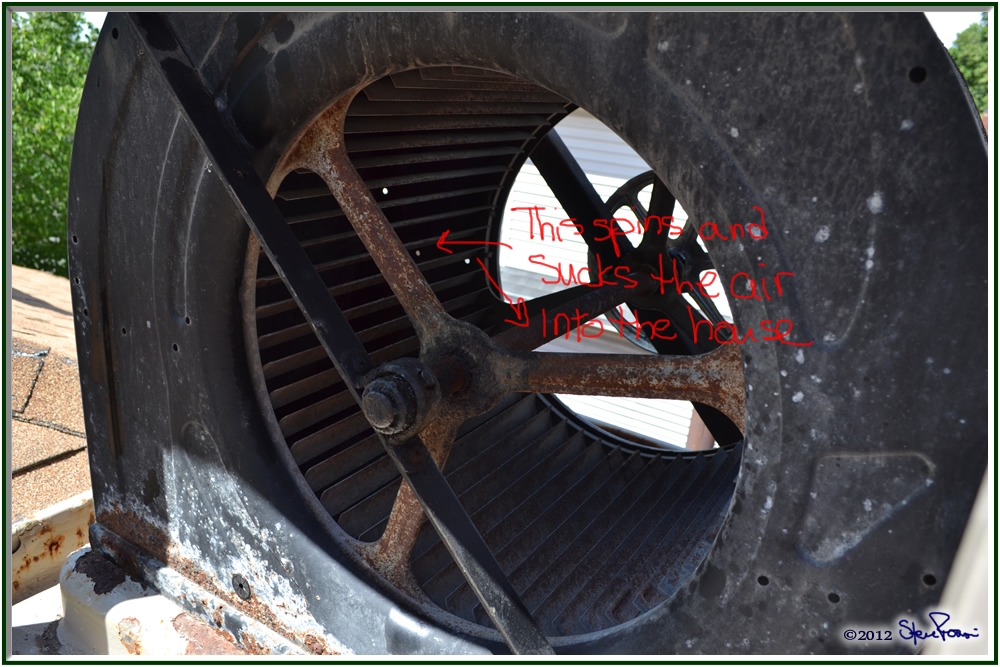 The guts. The heart, the water pump that gets the water up to the top of the pads so they get soaked. The muscles, the electric motor that turns the fan.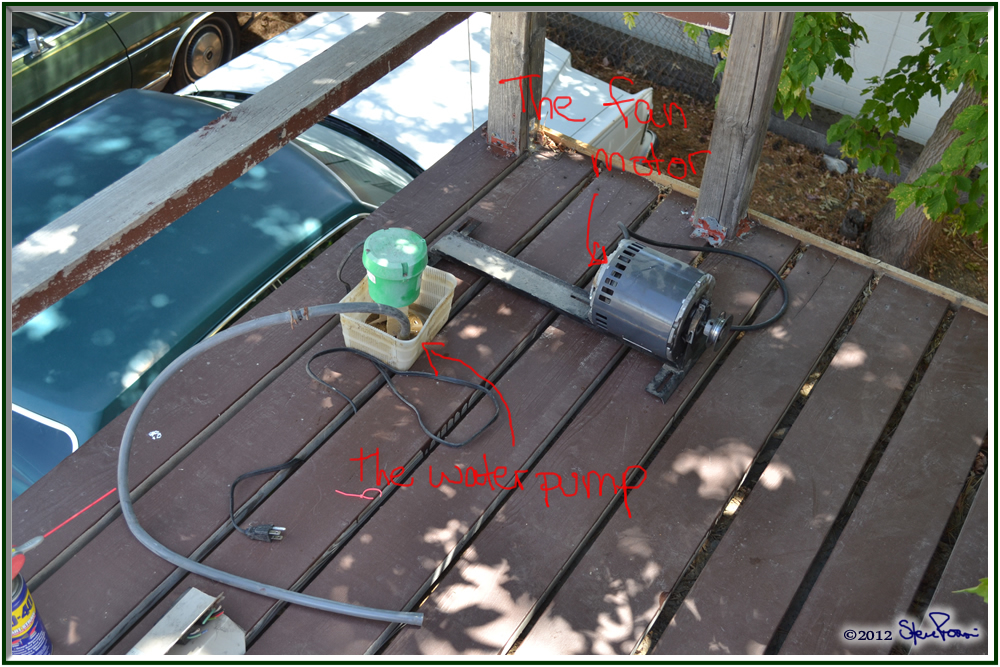 There ya go, more than you ever wanted to know about a swamp cooler, aka Evaporative Cooler. I hope it wasn't too gory for you.