Yeah, I know I spelled "orange" wrong, but that's how my students spell it when they are making fun of the way I pronounce the word. (Kind of like car-ange, without the "c"). They also have fun when I talk about harazontal lines and carrasponding angles. My first 14 years in the Boston area still sticks with me.
So, here are my first few orange pictures.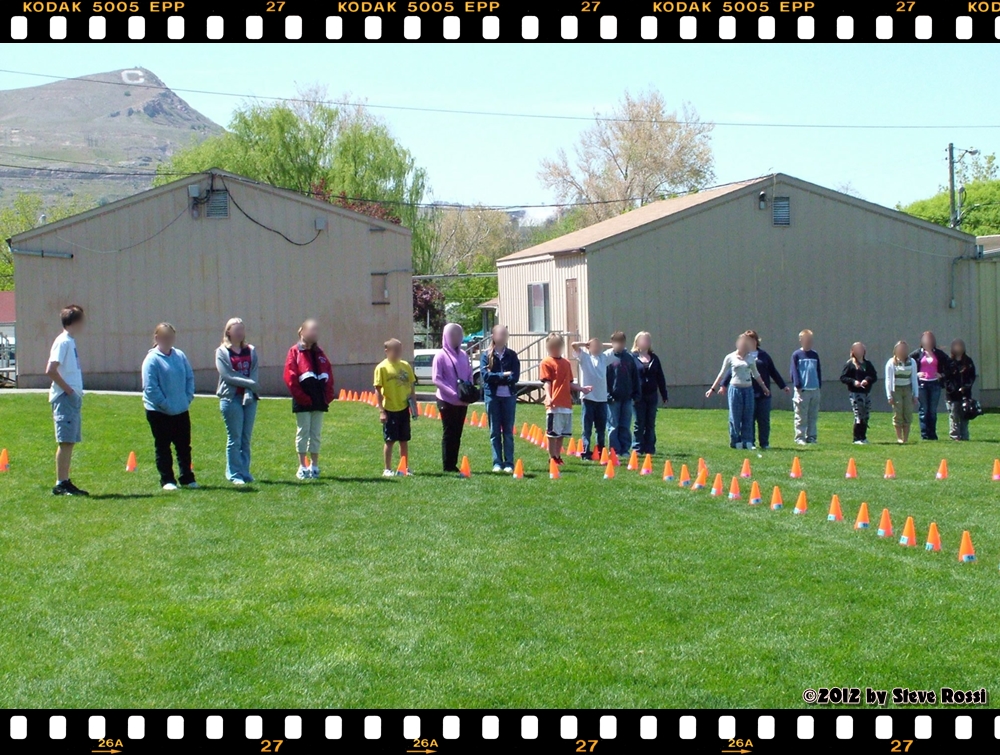 In Algebra we learn about input and output of linear functions. We talk about plugging in a number, into the x position in an equation like y = 2x + 3, and figuring out what y value goes with it. With these orange cones we form a grid, the coordinate plane, on the lawn and they each get to be a number, their x value. They stand right by their cones, on the x axis, and then I show them an equation and they have to calculate their y value and walk to the position on the plane for their point.
After about 3 or 4 times they catch on to the fact that it always forms a straight line. Some of them begin to wait for the others to figure out their position, and then they just get in line with the rest.
They think they're getting away with cheating. I think they're learning an important concept about linear functions.
---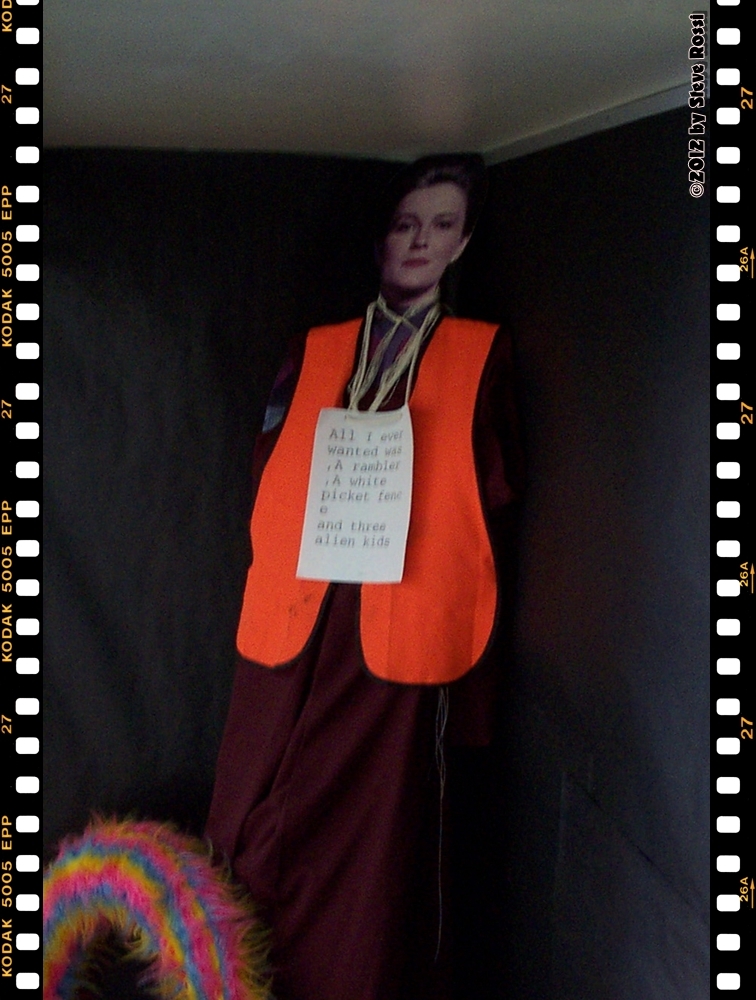 In a junior high school, even Captain Janeway needs to wear a bright orange hall pass when she leaves the classroom.
---
This last one, even though only one letter is orange, I stumbled across while looking for the other ones, and just couldn't resist adding in.
It was right after the attacks on the Twin Towers in New York, the students were making up signs to collect pennies for the Red Cross efforts there. I had to tell them we couldn't use this one.