The back window of the "new" car was a little bit loose. I had to push it forward when closing the door so that it would fit right.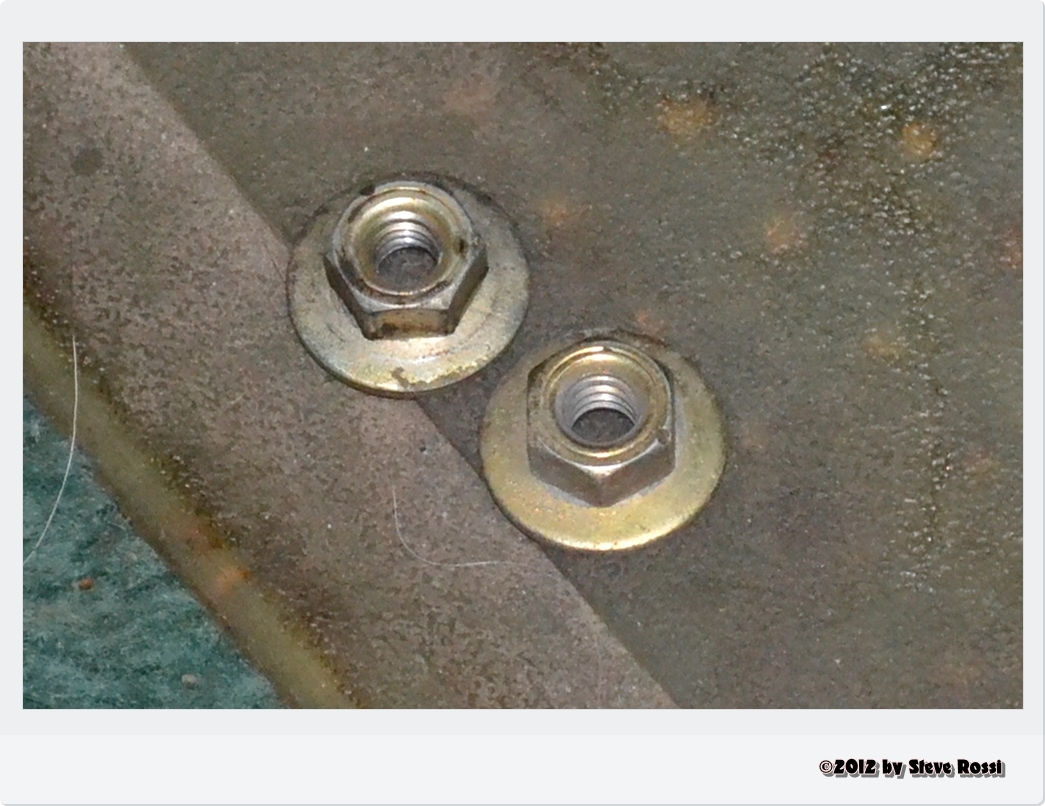 So I pulled off the door panel, and these two bolts drop out. Could be the problem, no?
Yes. One was from the top, the other from the bottom of this: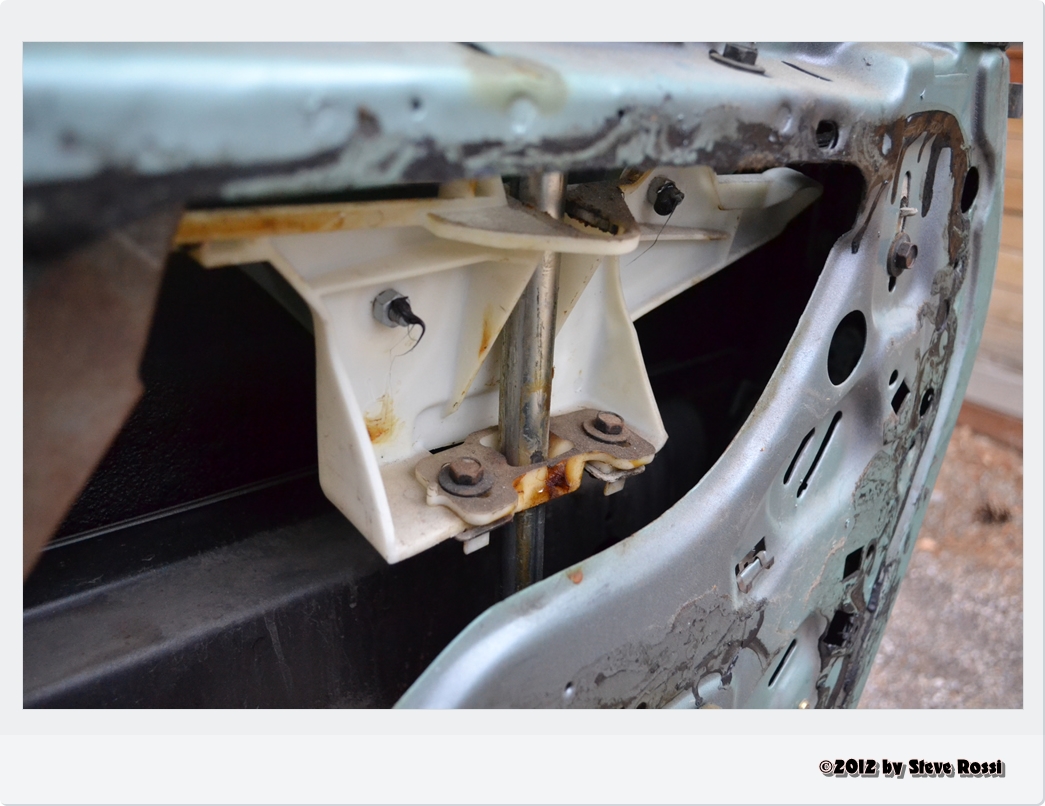 The bar that holds the window in, that plastic is bolted to the glass. So I put the bolts back on and tightened them down and, voila, the window doesn't wobble any more.
Cool. Hook up the power window switch, put it all back together and I'll have 3 out of the 4 windows working correctly.
Oops. Some (expletive deleted) cut the wires to the switch, rather than just unplugging it.
Junkyard time. Gotta go get me a good switch plug. Fortunately, any Ford, with power windows, built somewhere between 1970 and 1978 should have the right part.