Last September this truck caught fire in the drive-thru at the local McDonalds. About a month ago, a full 8 months after the fire, a sign came up on the fence letting us know that it will reopen this fall.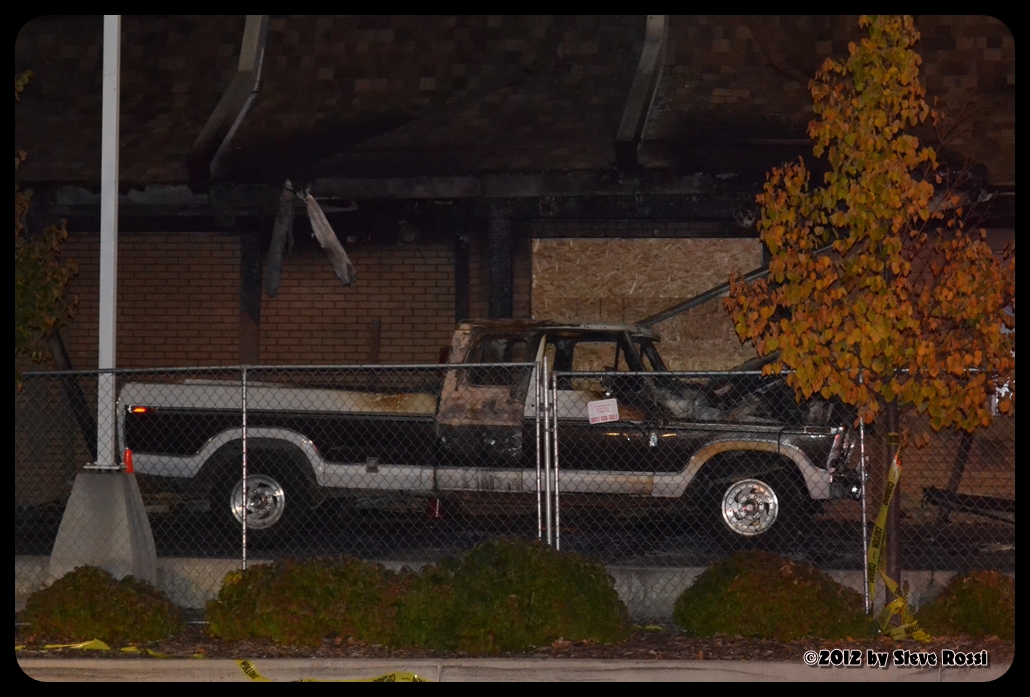 A year, and it's not because it's taken that long to repair the damage. They could have rebuilt a whole new McDonalds in that much time, and for some reason they haven't even started on the repairs.
It's got to be either legal or financial problems. Or both. I have to admit being really curious about this, most likely I'll never know.
I'm not a big fan of McDonalds, I find the food predictably bland. (Although I have to admit to giving in to the occasional Big Mac attack.)
But I do think about the people who relied on this business for their livelihood. A lot of franchise owners, even of the big chains, are small business men and women. A lot of them, and all of their employees, are like you and me; a few paychecks from being out on the street. I hope they're all doing well.
The truck isn't.