Two brothers, a 4 wheel drive vehicle and a sandy, dry lake bottom. Recipe for fun.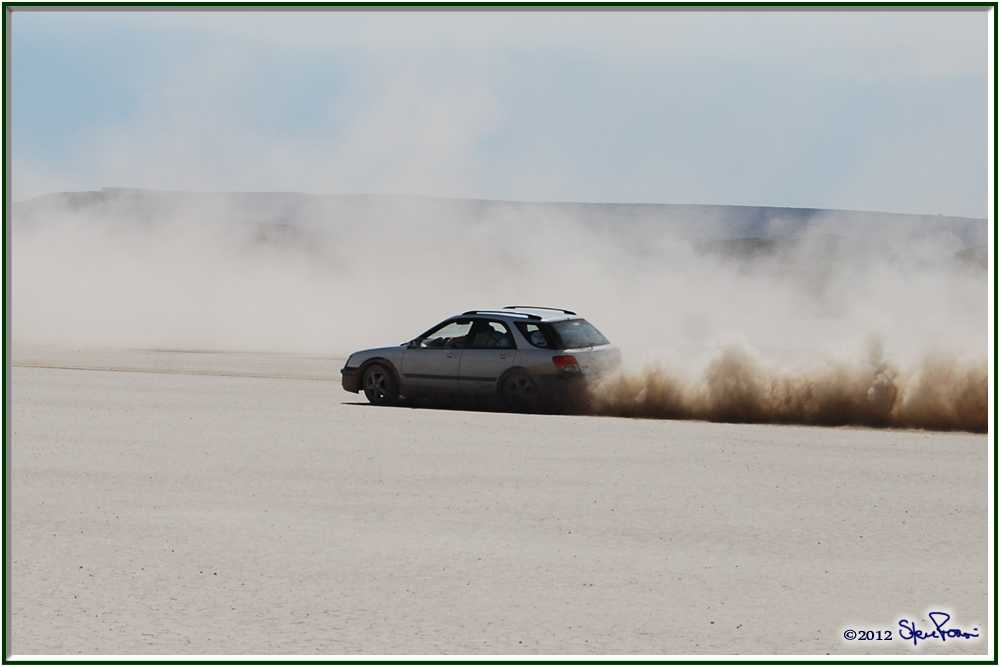 We were out hunting ghost towns in the Nevada desert back in 2008. On the way to a ghost town just outside of Tonopah we discovered a large dry lakebed. Smooth, sandy and at least half a mile across. Correction: I just found the lakebed on Google Maps, it is 1.2 miles wide and 2.6 miles long. I knew it seemed bigger than what I said before.
We pushed my little Subaru pretty hard, but would have pushed further if we could tell where the sand ended and the sage brush started before we were right on it. That's the problem with flat land and low shrubbery, tall trees we could see coming up on us.
Regardless, it was a lot of fun. We still plan on going back sometime, better prepared with a better way to know where the end of the sand is.