Can you tell me what is wrong with this picture?
If you don't want to play, and unless you're a Ford fanatic like me you probably won't see it, just go ahead and click on "Read more" to see the rest of the post.
If his name wasn't Vinny, it should be. "Ya, you blend." would have sounded just like Joe Pesci in "My Cousin Vinnie".
He was standing with his two sons (I assume) waiting for his wife (again, an assumption) to lock up the car. As I opened my trunk to put my groceries in he said "I thought Ford made the LTD?"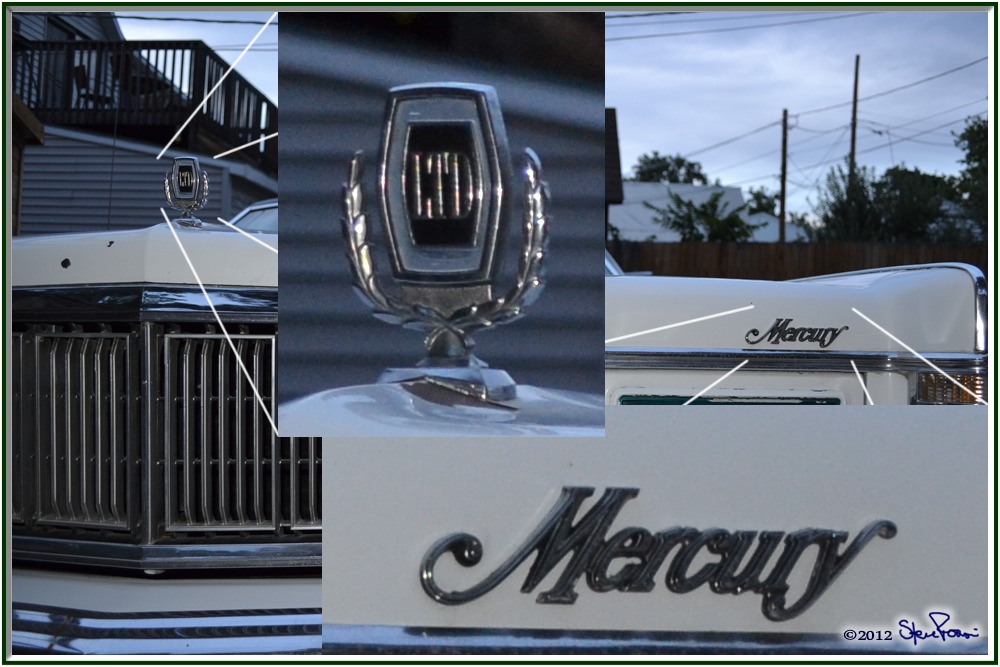 My latest vehicular purchase is a Mercury Marquis, but it came without it's hood ornament. Fortunately, I 'm a packrat and I still had the hood ornament from a Ford LTD I owned a couple decades ago. So I put it on the Mercury.
Ironically, this actually makes more sense than you might think. The Mercury Marquis is the sister car to the Ford LTD, they really are the same car. This is why I bought it – it fits in quite well with my LTDs.
Take the emblems, front grill and turn lights and the tail light assembly of one of each of the same year and everything in between is identical.
We had a short conversation about how the LTD emblem came to be on a Mercury, the sameness I mentioned above and how the Lincoln wasn't much different from the Mercury and the Ford. After all, until Mercury was dissolved, they were all part of the same company.
And, I was impressed that he noticed the discrepancy.