I just changed a setting on my comments and I'm not sure how it is going to affect all you great people who leave comments here. I'm 95% sure that if you are here using a Blogger ID, you will have no problem at all.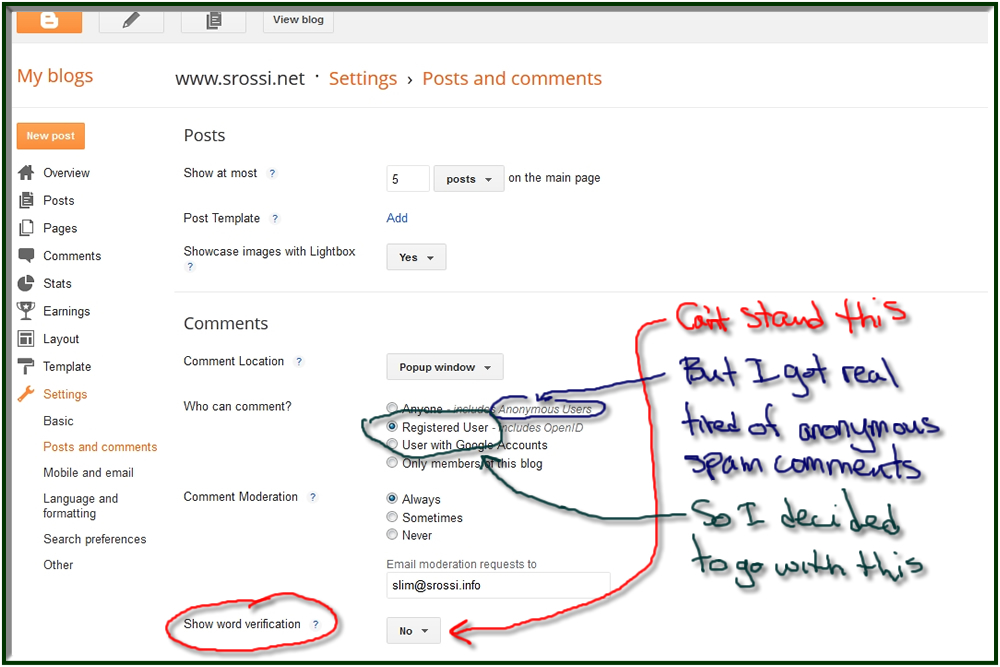 About a month ago I got rid of the word verification function, mainly because I find it very annoying.
An expected side effect of that was anonymous spam comments, I just didn't realize how annoying that would get. So I changed the setting to eliminate any anonymous comments. Sorry folks, if you're going to comment, you're going to have to have an identity. But that's ok, I think I've only received one anonymous comment that I had any inclination to accept.
I don't know if this setting will allow people from some other blog services to post. If you are not allowed to post, please click on the "My Email" link at the top, and let me know.
Thanks.