So what if it wasn't breast cancer that took my mom when I was 28, it was cancer, and anything cancer related interests me. Add to that my becoming good friends with the science teacher at my school that did battle breast cancer last year, and I found myself walking with a whole bunch of people wearing pink this morning.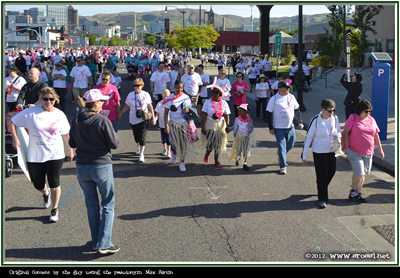 It was fun. I, the science teacher and her family, 4 students and a father, one ex-student and his mom and little brother, and about 12,000 other people joined in.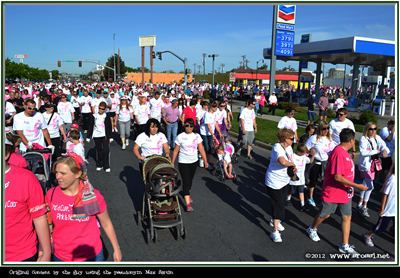 It meant getting up at the same time I usually do for school, because we were planning on meeting at the City & County Building at 7:30, and I wanted to take Trax instead of trying to park my car down there.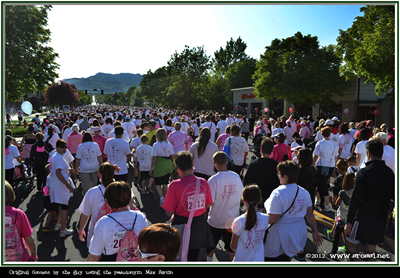 I found them, those of us who hadn't picked up our T-shirts yet went and got them and then we waited as the science teacher went through the "Pink Café" – for survivors only.
We took our time heading over to the starting line, and got ther
e just as the "race" started, right around 8:30. It was just over 3 miles long, and we got back around 10:30.
I saw some interesting things people were wearing, but the funniest thing I just heard about. On the front of one of the survivors T-shirt was the saying:
"Of course they're fake.
My real ones tried to kill me."
Gotta love it when someone can go through something like that and come out with their sense of humor intact. Other things included: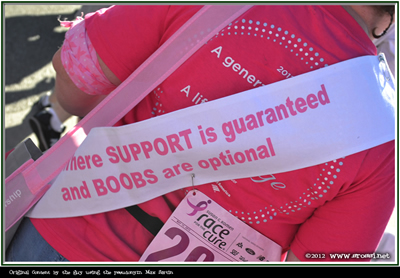 Pink Chef's hats.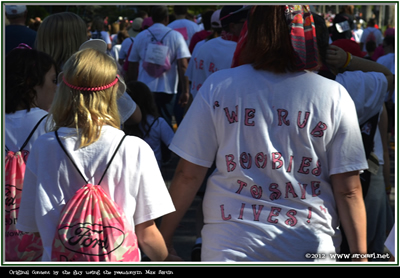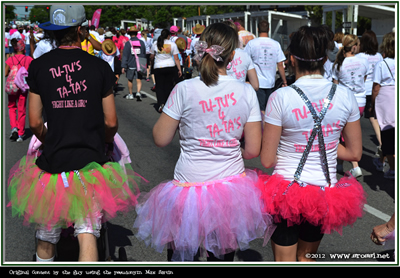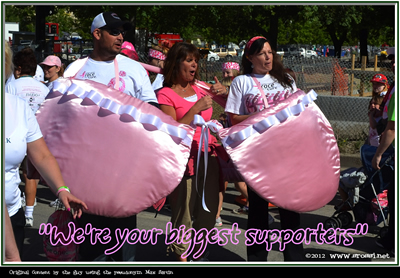 Even though the weather was pretty much perfect, these teenagers couldn't resist running through the sprinklers.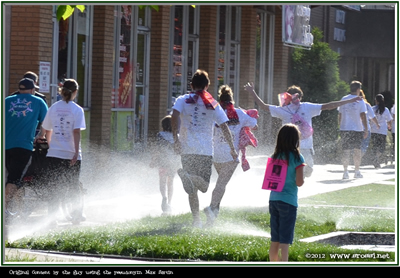 Yeah, my feet are killing me right now, but it was worth it. Had a good time, for a good cause.