The theme for this week is "Far from home."
When I was a kid living in Massachusetts my parents bought some land up in New Hampshire. The deed to the property, probably originally dating back to the 1700's, read "20 acres, more or less". My parents should have had it surveyed when they bought it, because when they sold it 2 decades later, the surveyor found it to be about 12 acres. It was 80 miles (129 km) from our home, near the town of Bradford, New Hampshire.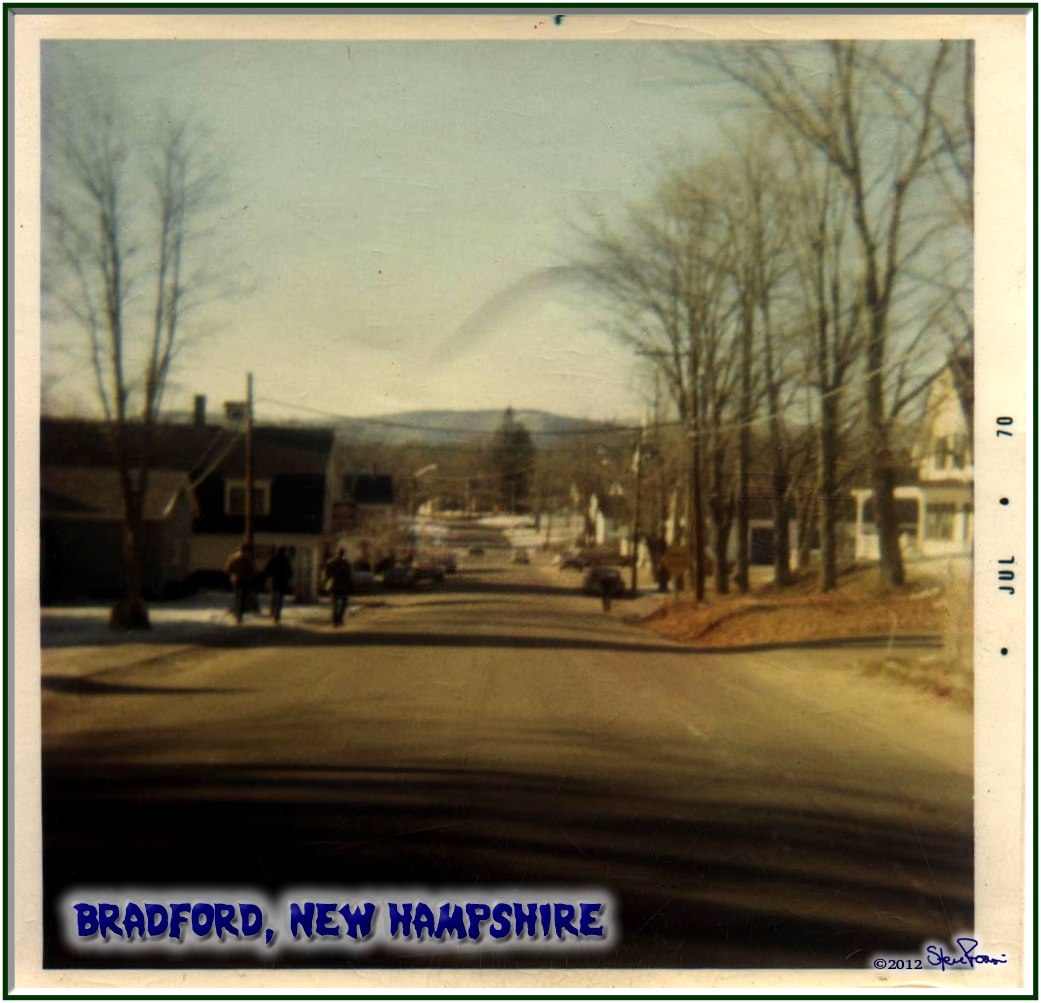 The cabin my dad and uncle built seems to be gone now, I spent some time on Google Maps going up and down the Old Sutton Road looking and couldn't find it. It had an old wood burning stove for heat and cooking and we got our water from a hand pump just down the hill. At the time, those 80 miles seemed like a long way away, but it was always a lot of fun to get out into the wilderness.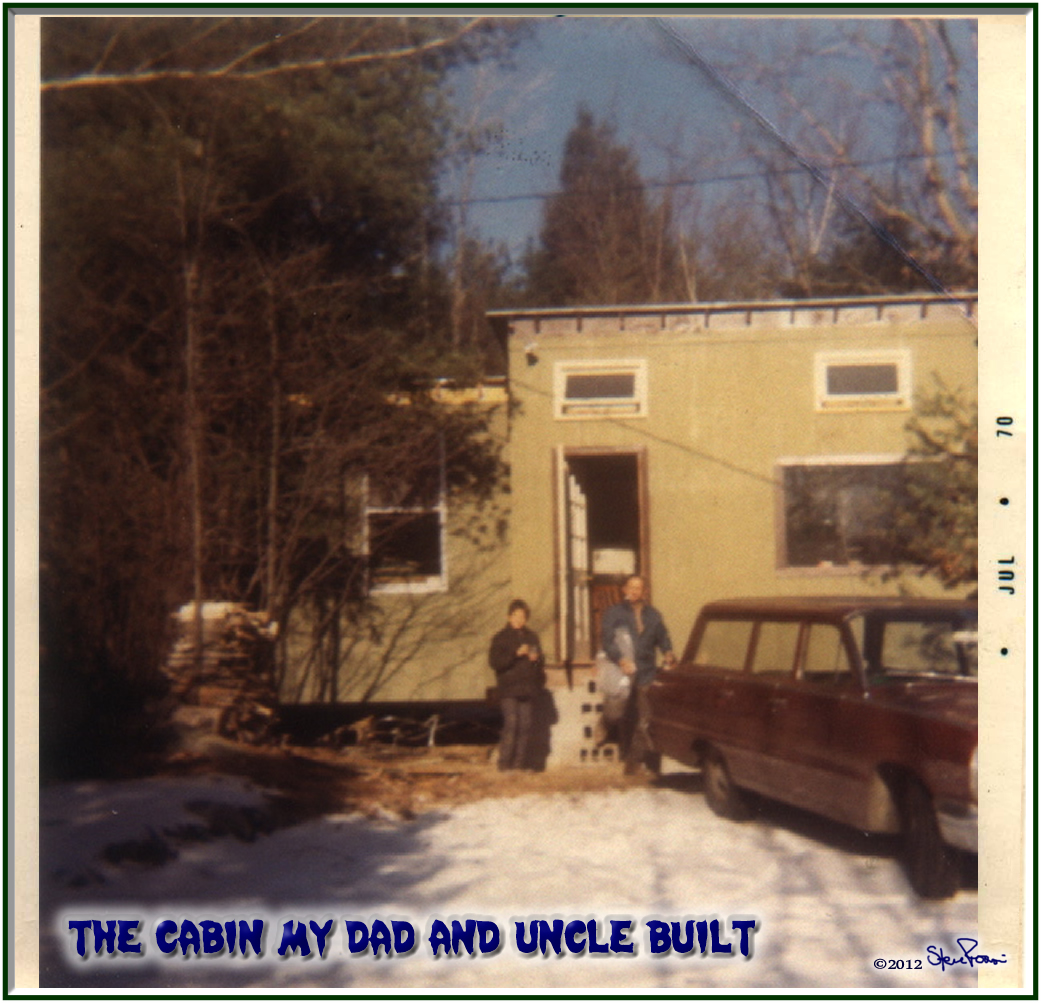 In August of the same year the previous two pictures were taken, we left for a year in Europe. My dad taught one semester at the University in Grenoble, and my parents enrolled us 4 kids in the public schools there. There was no FSL (French as a Second Language) class for us to take, so we just muddled our way through. I remember coming home and taking a French class in Middle School and being as fluent in French as the teacher.
For the first time in my life we lived in an apartment, on the 10th floor of a building that had intermittently working elevators. Still, it was worth the trek every morning for our baguette and croissants. I took this picture from the window of our apartment.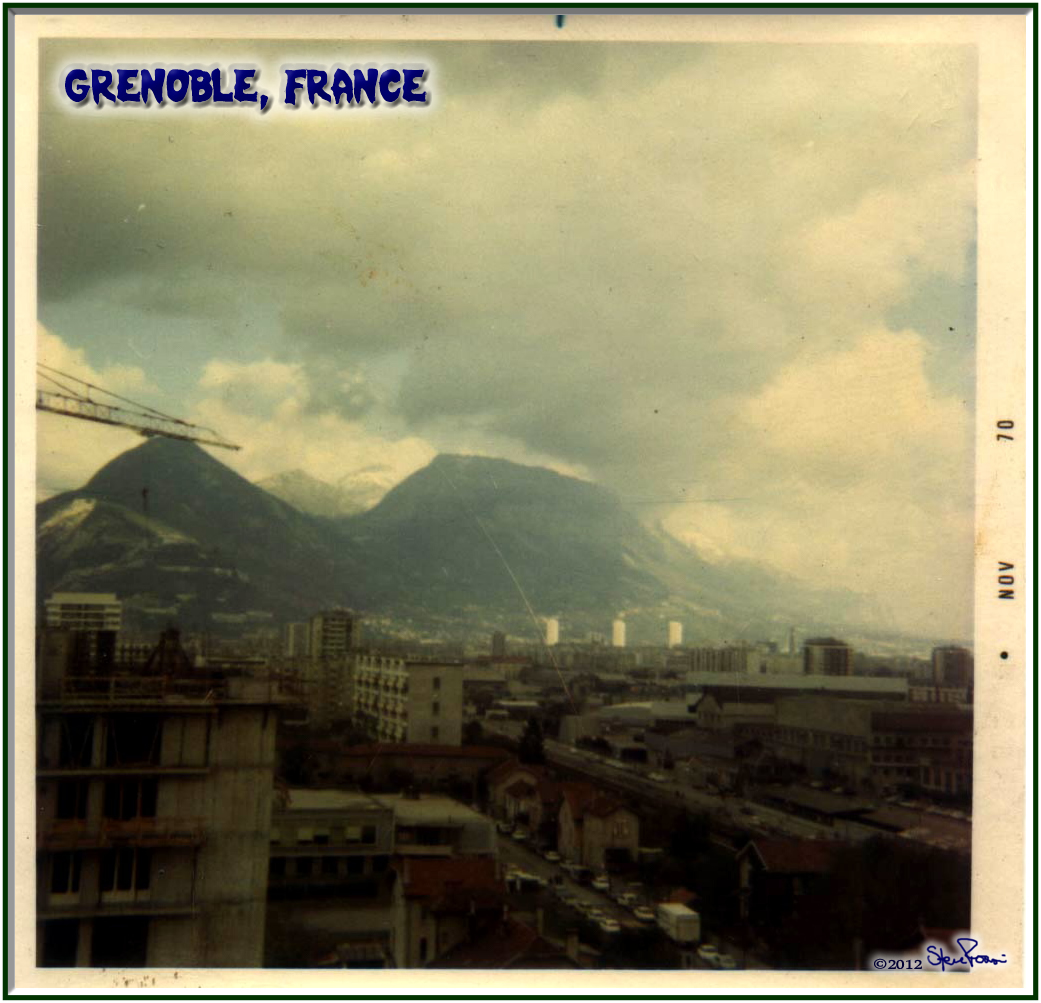 I had my own little instamatic camera and took a ton of pictures even back then. Unfortunately these are the only three that seemed to have survived the move out here to Utah.