I went out and bought a new lens today. I've been wanting a good telephoto lens, my old one must be run manually and when taking pictures of the assemblies and sports events at school, it's hard to focus, adjust the shutter speed and f/stop without missing the action.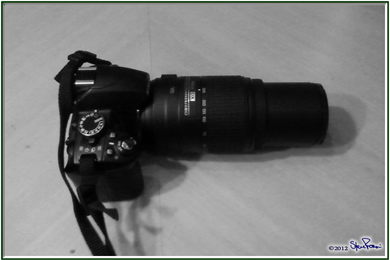 And of course, on the way home I stopped off at the park to see what it could do. Here are some of the pictures I got today. These pictures are downsized, but they are the full, un-cropped pictures. They are mostly pictures of the birds at the park, with one requisite mountain picture and one I messed with a bit. First the bird pictures, and as always, click on the picture to see a bigger version.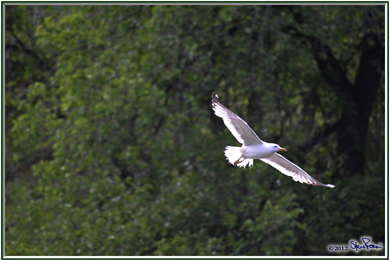 My, what a unique necklace you have there.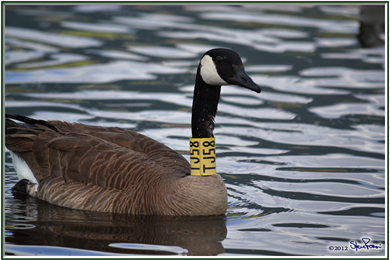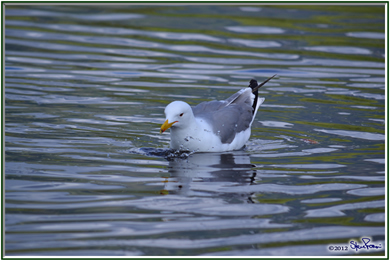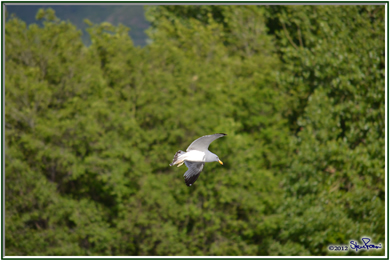 This a cropped version of that last picture.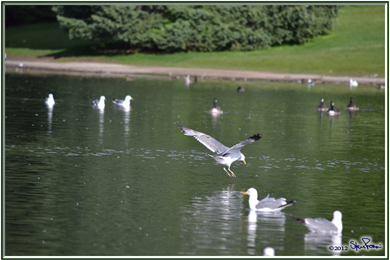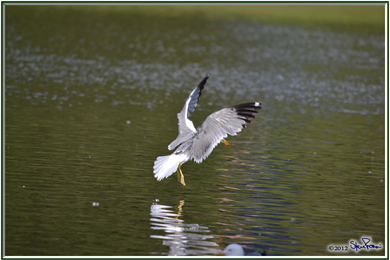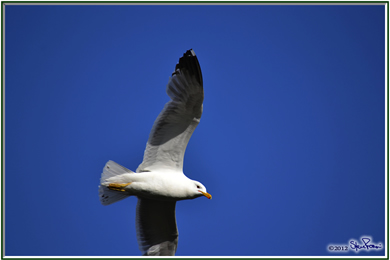 The main picture here is with the lens fully zoomed out. The inset is the car's license plate from another shot with the lens fully zoomed in, and then cropped and enlarged.
And the mountains.