Usually when I read an article about some parent suing the school, I think "Oh, great, what are they blaming us for now?"
But as I read this article in the Salt Lake Tribune this morning, my thought changed from "Here we go again…" to "Why the hell did they need a real gun as a prop in a school play anyway?"
The school was doing the play "Oklahoma!" They needed the sound of a gunshot to come from offstage and the administration let them use a real gun with blanks in it. They had safety procedures in place, the gun was kept in a locked box. It was only to be handled by an adult, during transportation and for the actual shots. Good for them, but frankly it would scare the hell out of me to even have a locked gun around teenagers. They are notorious for doing stupid things, even the 'good' kids.
You could argue that the kid is really to blame. He broke into the locked box, he handled the gun when he knew he wasn't supposed to and he was stupid enough to shoot it off. And all that is true.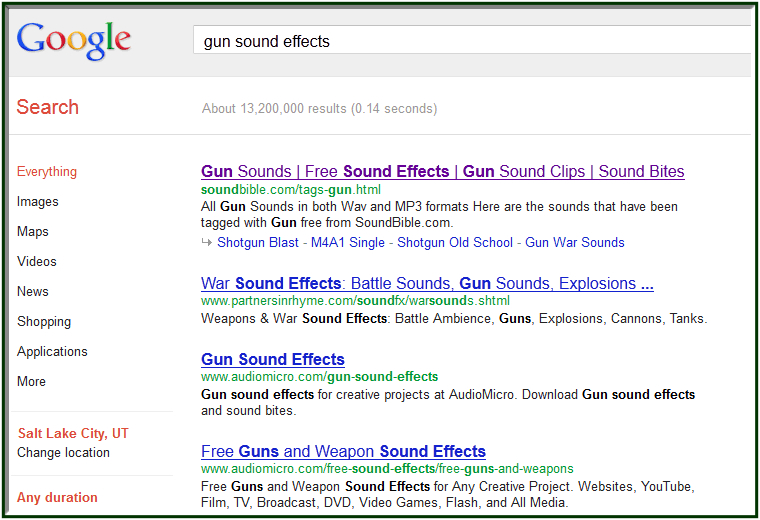 But why even take the risk when there is absolutely no need to? The gun would never be seen, they were going to fire it off stage. It would have been a lot easier, and safer, to just use computer sound effects. I Googled "gun sound effects" and got over 13 million results in .14 seconds. I clicked on the very first link, and they had about 75 free downloadable MP3 files.
I'm sorry. Normally I'm on the side of the educators, who usually are doing their best to provide a safe environment for all their students. But in this case, in an attempt to provide authenticity to a play, it was a stupid risk to take.