The theme for this week's Thematic Photographic is "rough". I decided to go with car problems that would make it a rough day. As I've said before, I started carrying a camera around with me everywhere I went during my senior year in high school. These are all pictures of incidents I just stumbled upon and was lucky I had the camera with me. Click on the banner to see more rough pictures, and if you have any of your own please join in.

Anybody remember the Vega? This guy won't forget digging his out of a snow bank.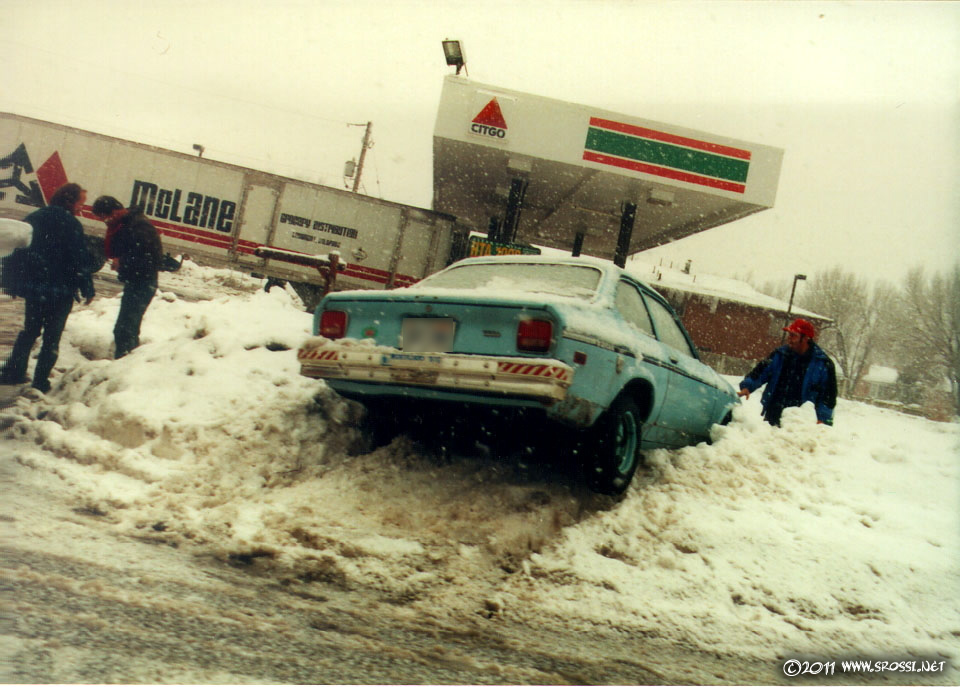 The Suzuki Samurai, the SUV that accentuated their tendency to flip on their sides. We were sitting at the Denny's on 500 South when this guy took a right turn, realized he was going the wrong way on a one way street and attempted a rapid U turn.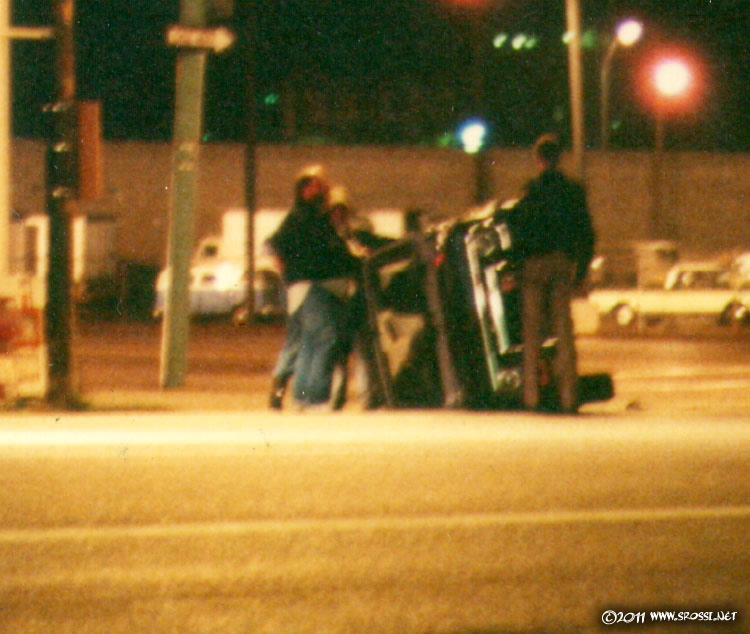 This is the only one that isn't necessarily because someone did something stupid. It still could be, but I know people who have had their car catch on fire because of a malfunction, not their mistake.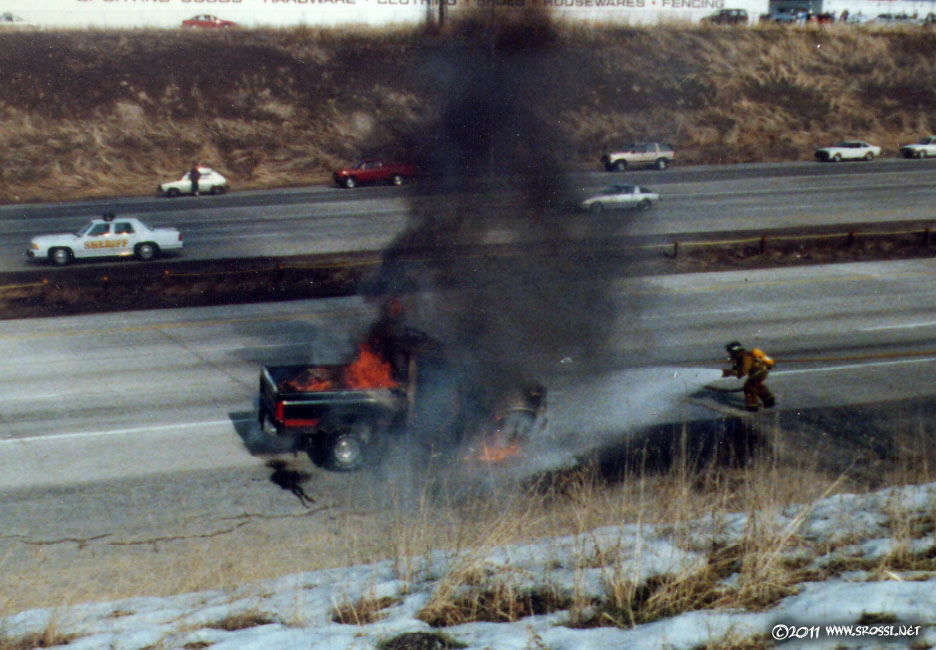 I'll give you 10 to 1 odds that this person was on their phone while leaving the parking lot.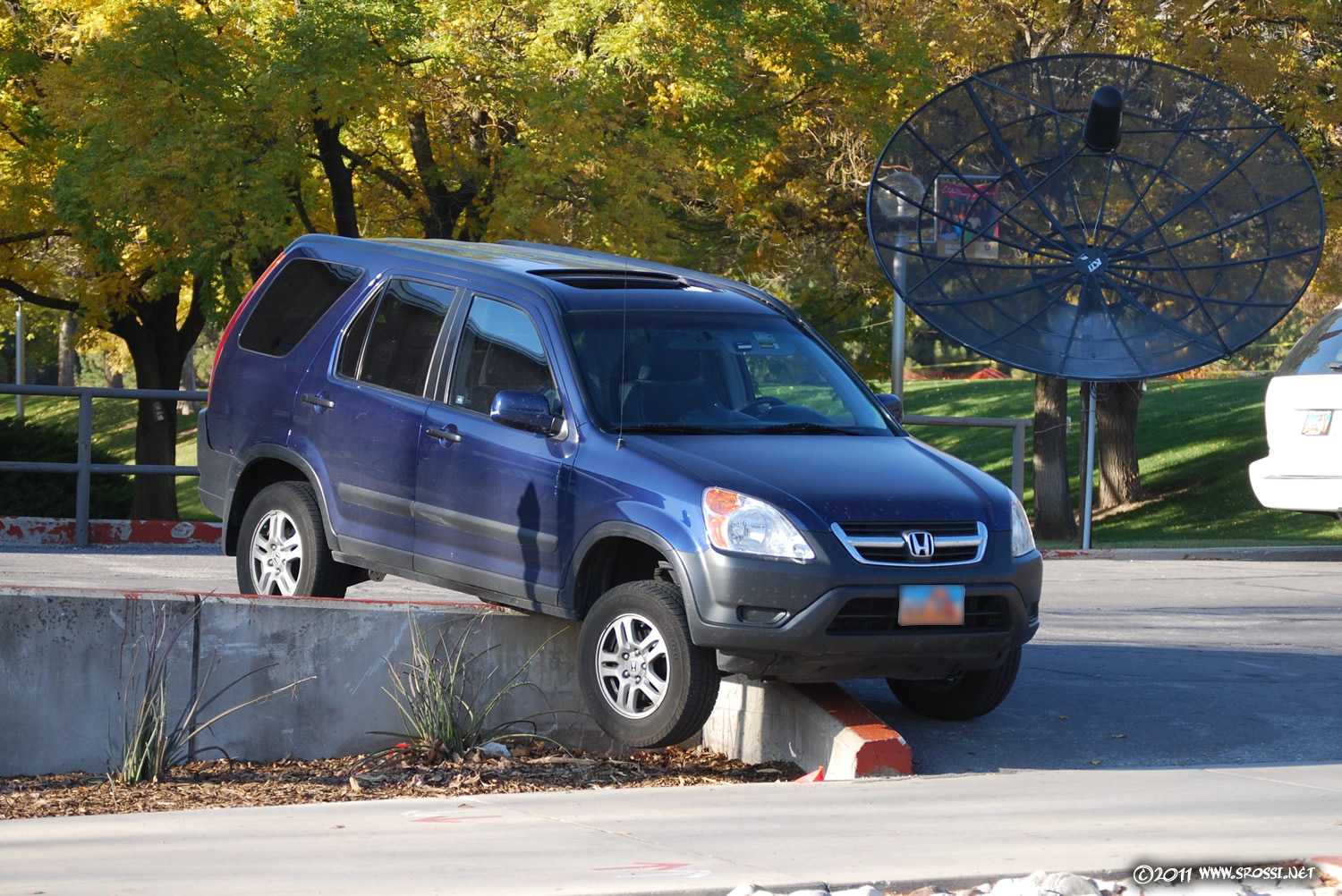 Ever had some schmuck go blasting past you on the freeway when there was a couple inches of snow on the road, just to think "Serve him right if I see that guy in a ditch a couple miles down the road."? That's what I thought when this BMW zoomed past me. He didn't end up in a ditch, but you can see parts of his car the barrier knocked off his car.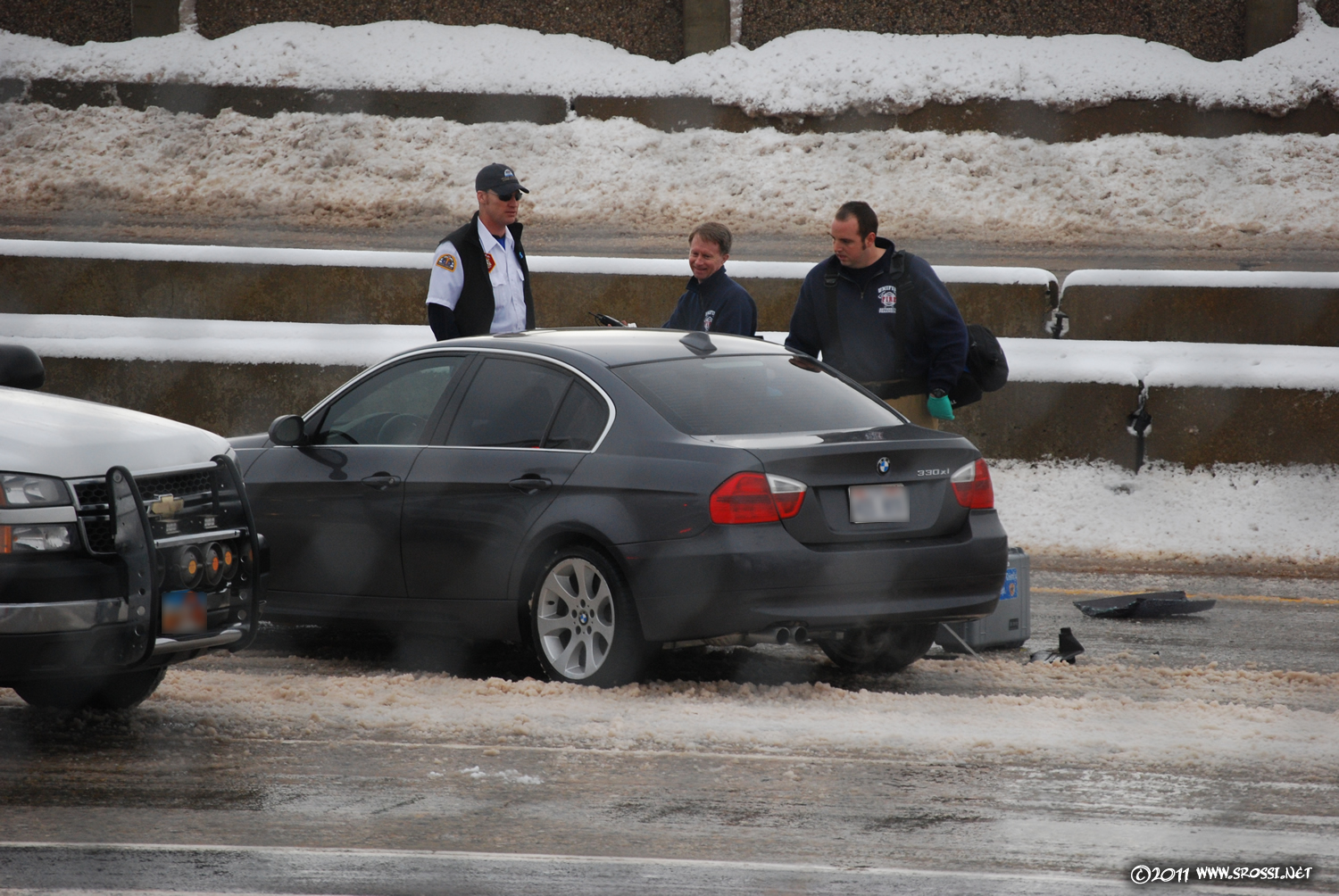 4-wheel drive go up snowy hill great. 4-wheel drive don't stop so great when he swerve to miss car pulling out. (Hint to all 4x4 drivers: you can't stop any better than 2-wheel drives;
ALL
cars have 4 wheel stop.)