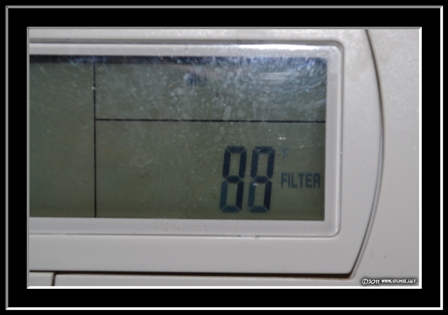 Finally, it's was hot enough today for me to need to hook the water up to the swamp cooler. About 3:00 this afternoon, sitting there watching Voyager with the swamp cooler on vent (no water), I realized it was pretty damn hot in the house. I looked at the thermostat and it read 90°F (32°C). It was finally time to hook up the water to the cooler. Normally, I have it hooked up by the middle of May.
So I got up on the roof, cleaned out the bottom, rinsed out the pads, put in the overflow and then went down to the basement and turned on the water. Of course, I still had to go back up on the roof to make sure the pump was pumping, since they tend to go out every 3 or 4 years. Voila, it was, and the house was cooled down to 68°F (20°C) within a half hour.
Finally, summer is here.