Writer and I like to take little day trips around our area during the summer, mostly for the photo ops. Today we went up to Midway and Heber, both in the Heber Valley about 45 minutes south-east of Salt Lake. I've been driving through Heber for the last 20 years going to the property I wrote about two posts back, but the only time I can think of ever getting of the main drag was when I went to pick up my kittens. Writer's mother grew up in the area, so she knew of a few great sights to see. I'm going to leave the Heber cemetery for later, but here are some of the other things we saw:
---
In Midway the most original name for a grocery store I've ever seen: "The Store".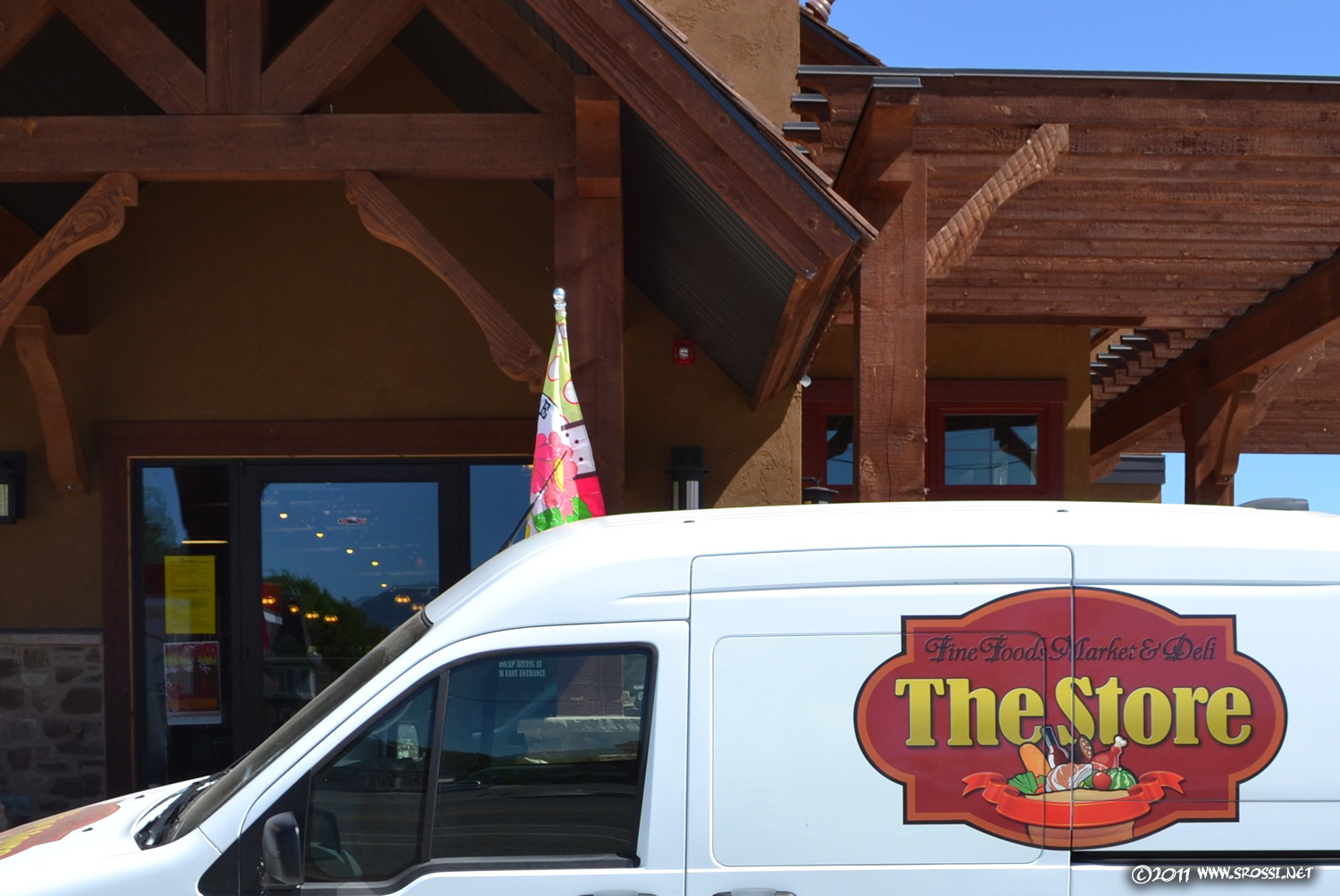 An old covered wagon in front of a home on the main drag.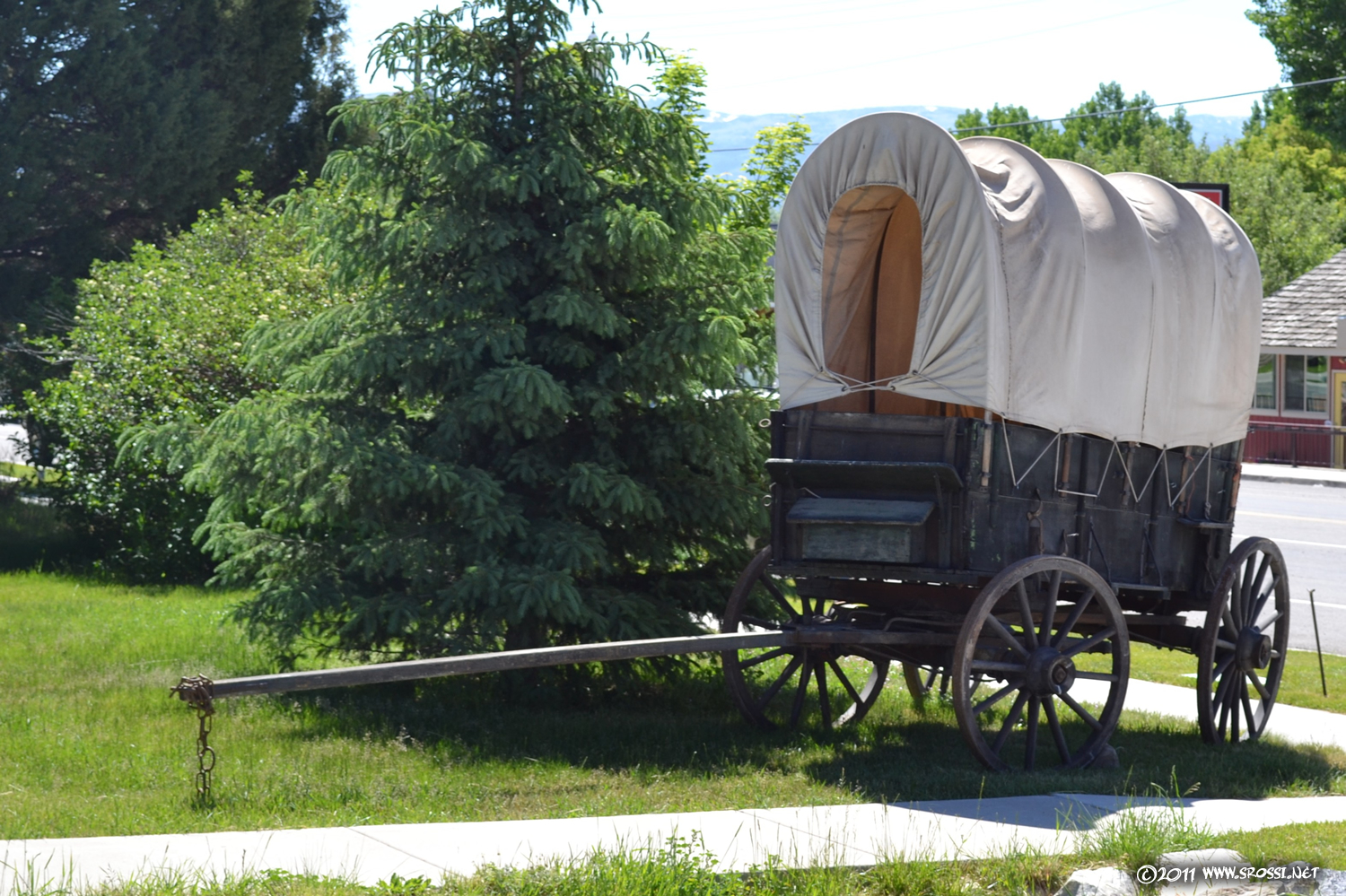 Gas, 35.9¢ a gallon?
No, this was a cool little coffee shop called "Fill'er Up Coffee Station".
Back in Heber we first visited the old Heber Valley Hospital, which is now a thrift store.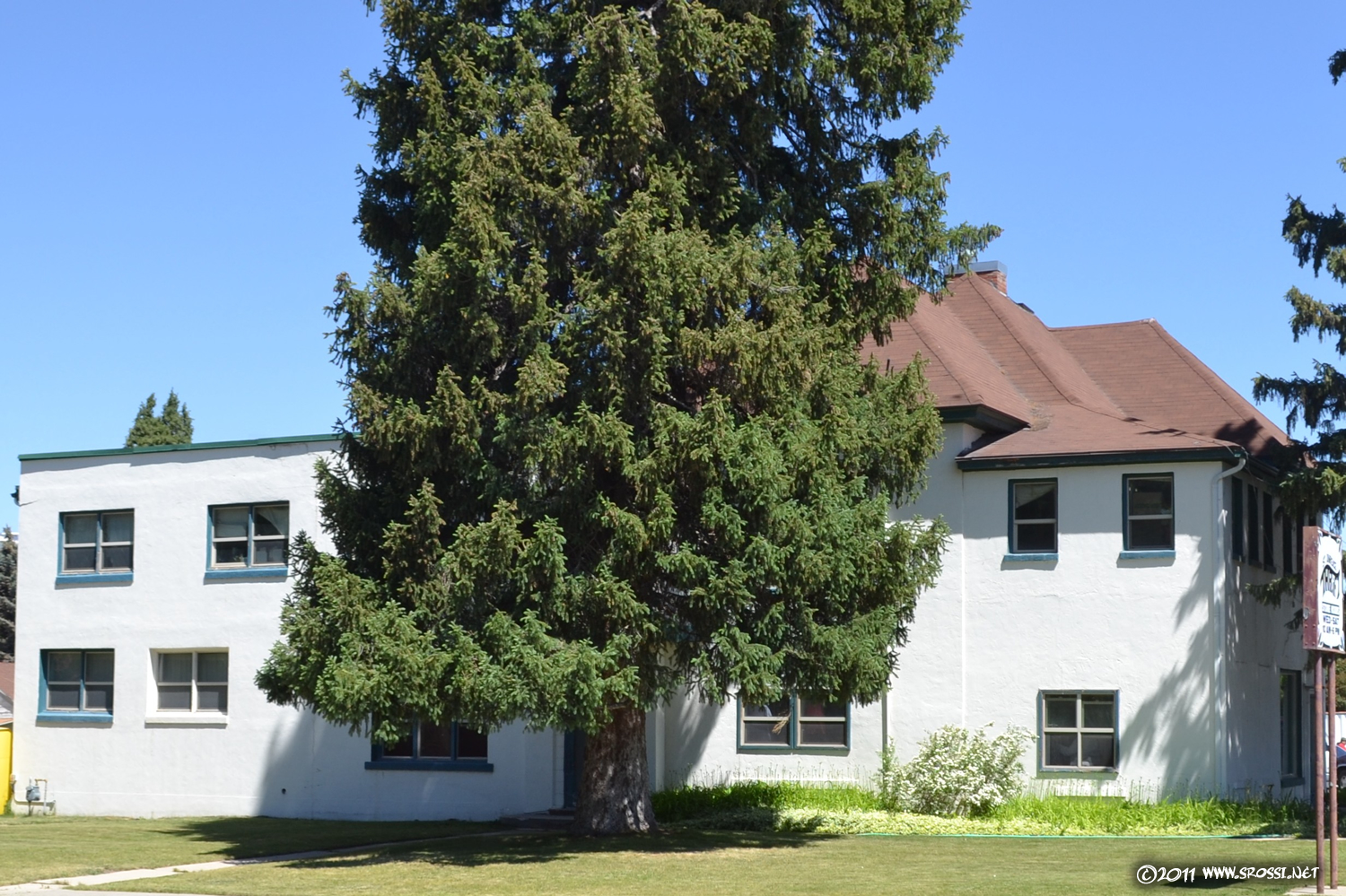 Right across the street from where we ate lunch was the Viking Lodge. Or what was left of it.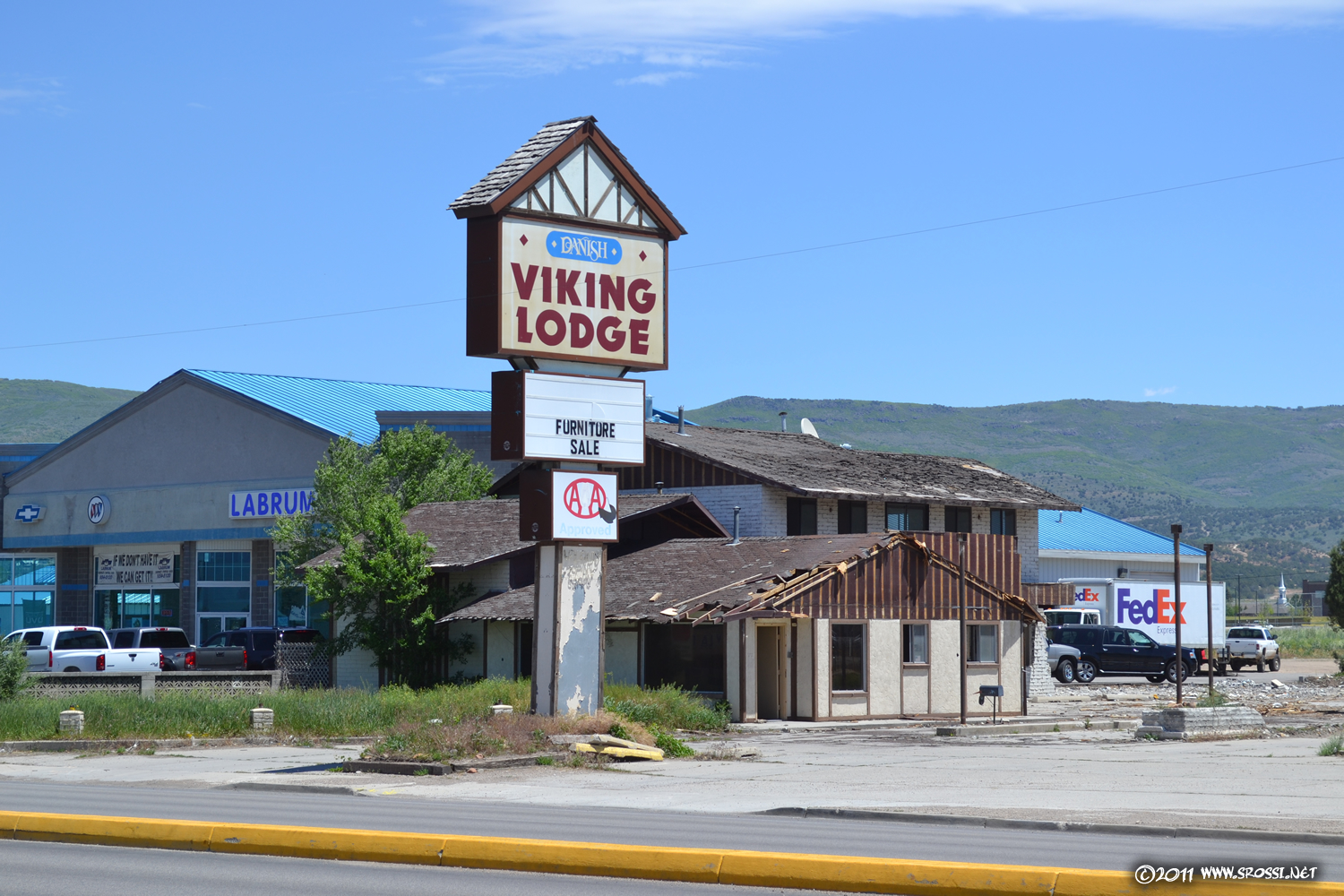 The old school for the valley, where Writer's mom went to school. Now it's the police station.
The Catholic Church in Heber. (Catholics in Utah? There's actually is quite a bit of religious diversity in Utah, contrary to popular belief.)
Could this be, uh, the bank? Yup, and built back in 1904. (I'm the master of the obvious.)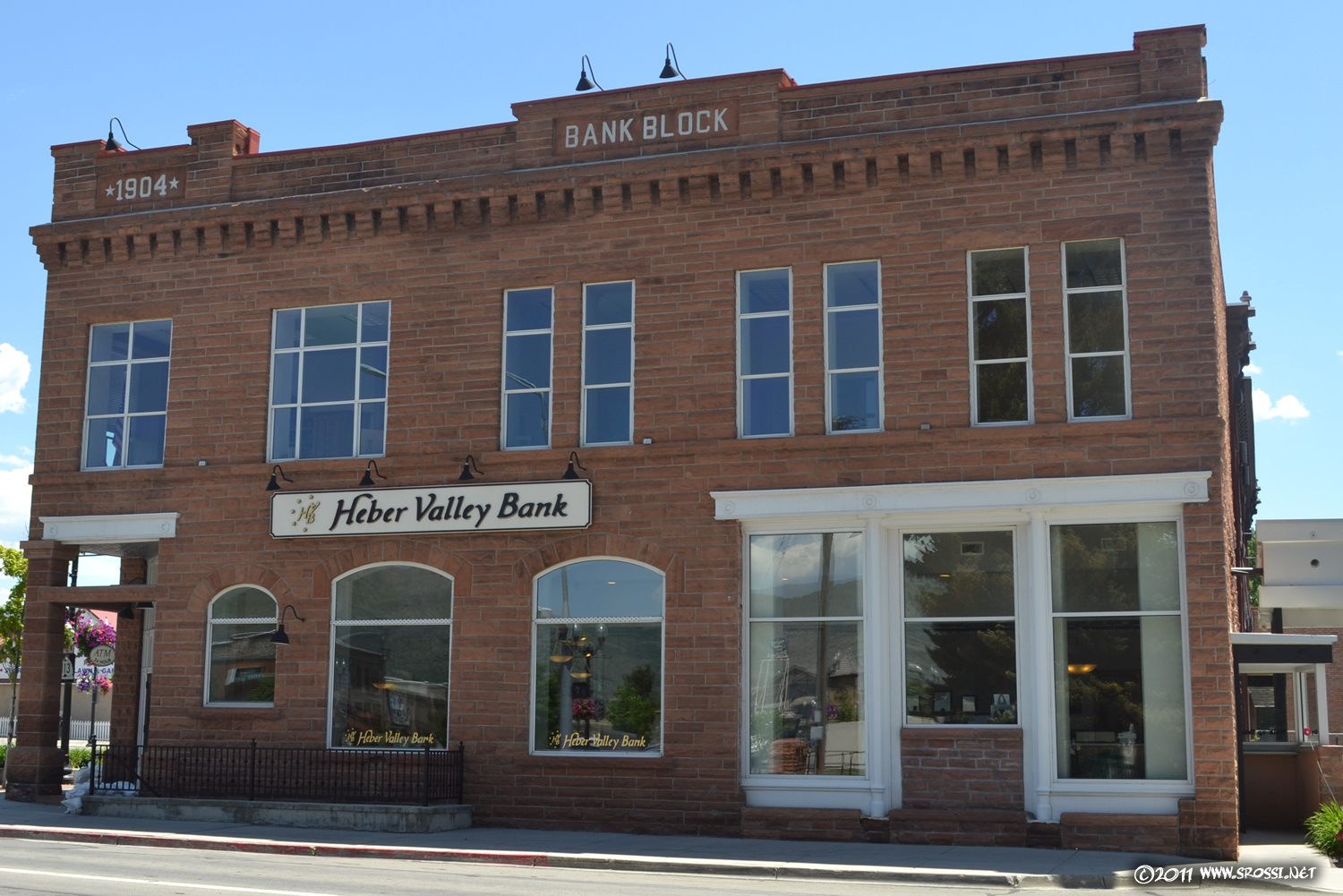 Originally an LDS Tabernacle, it is now the City Hall. I liked the contrast between the old building and the 2002 Winter Olympics symbol on the lawn in front of the building.
Inside there was a painting of the building back when it was still the Tabernacle.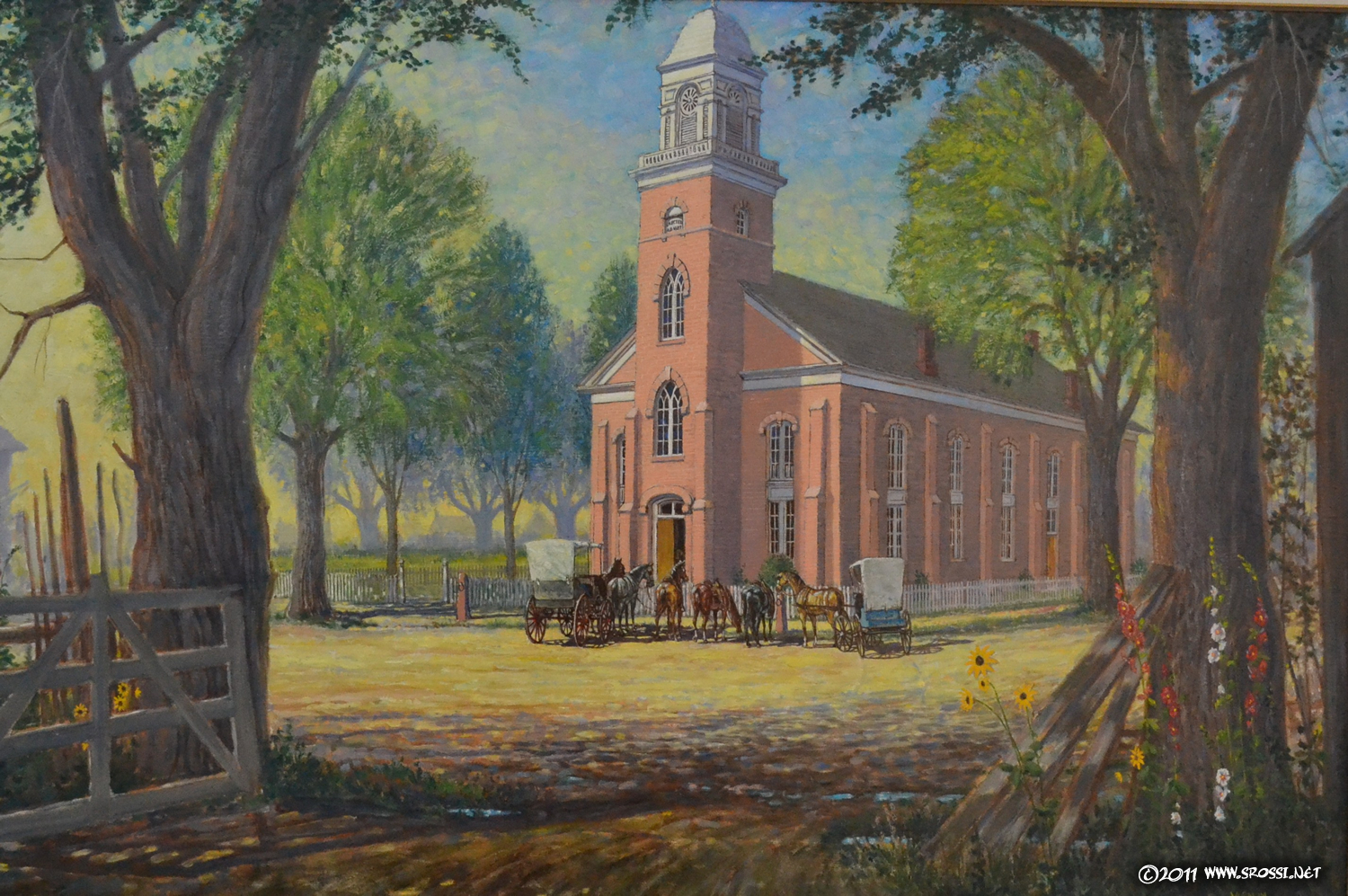 For the last 20 years I've been looking at this house as I drove by it on Main Street in Heber on the way to the property. For 20 years I' have coveted it, half wondering if I could buy it, find a teaching job up there and move to Heber (and it's even for sale right now).
My coveting was crushed today when I went online and saw the sale price. $713,300. About three times what I could expect to get for my house. Not gonna happen.