Mice eat cheese. Cats eat mice. But my cat figures he'll just bypass the middleman and go straight for the cheese.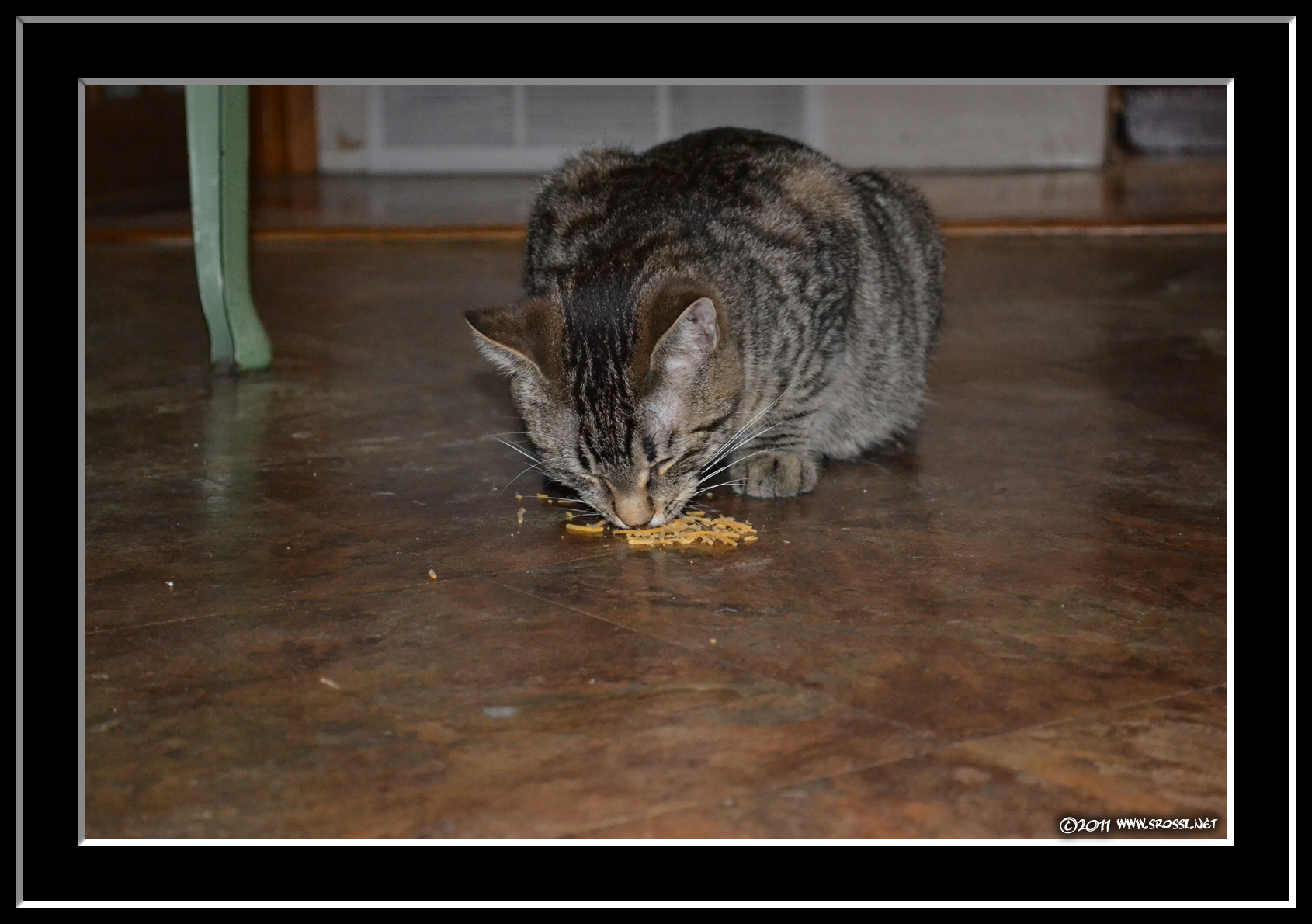 I was cooking breakfast and dropped a little cheese on the floor. Fortunately, Denny was right there and cleaned it up for me (I gave him a second helping for the picture.) I've had cats with strange eating habits before, Vincent used to join us when we were eating watermelon and Scooter would go right through the plastic bag to get at a loaf of bread. But cheese? Ain't that for mice? Well, it is made from milk, which cats notoriously love, and maybe I just never was so sloppy with it before. But still, it was Sharp Cheddar. Maybe I'll try some Camembert or Bleu Cheese and see what he thinks.
Oh, maybe he'd like a little wine with his cheese too.