Yesterday I started finishing up the back porch. I insulated it last summer, but never got around to enclosing the insulation.
This was ok for a while, but it started to sag, and even worse, the cats have been scratching at it. Not good.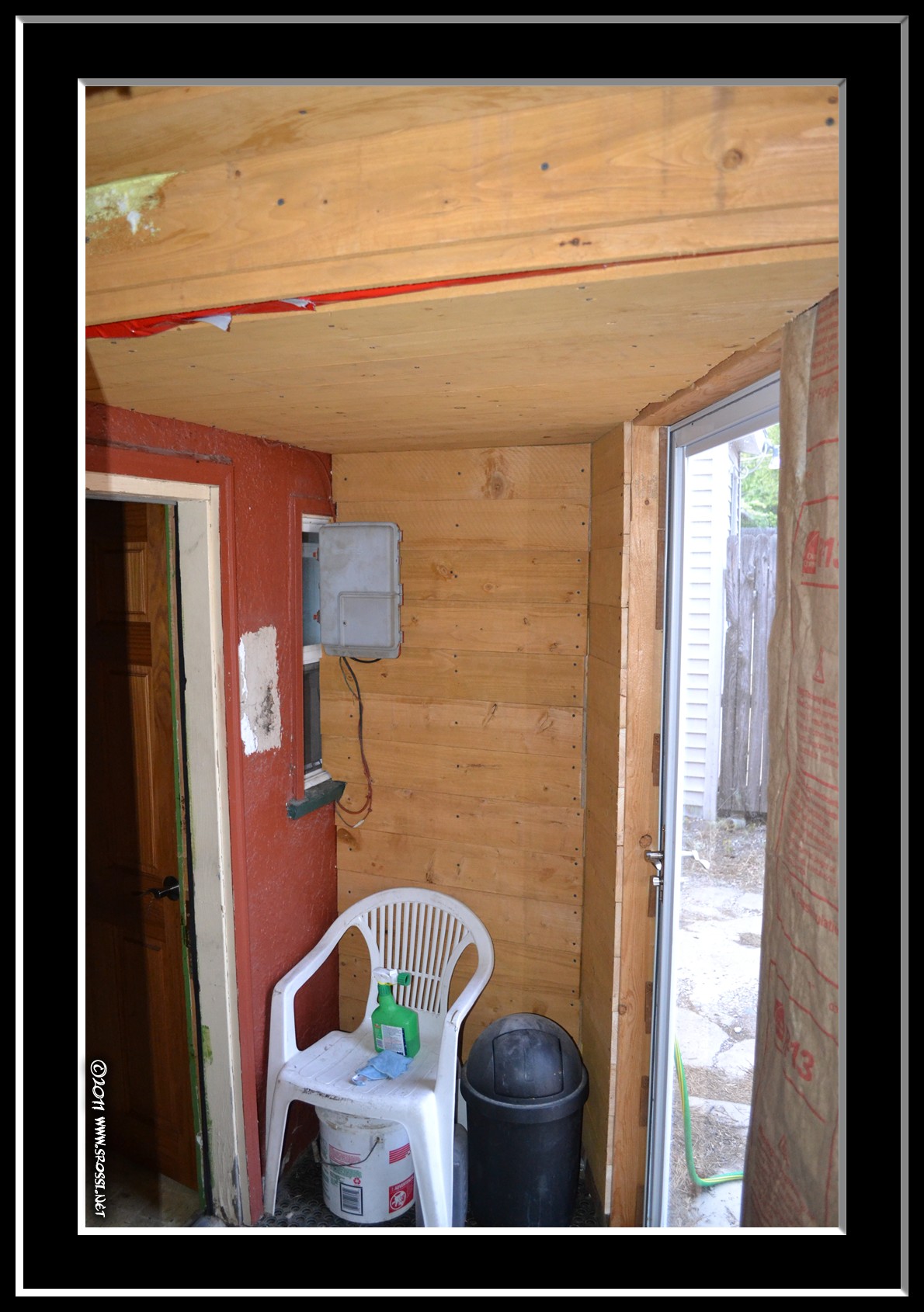 So I headed off to my home-away-from-home, Home Depot, and got a bunch of cedar planks.
Of course, the cats had to help.
Alan tried to get me the tools I needed.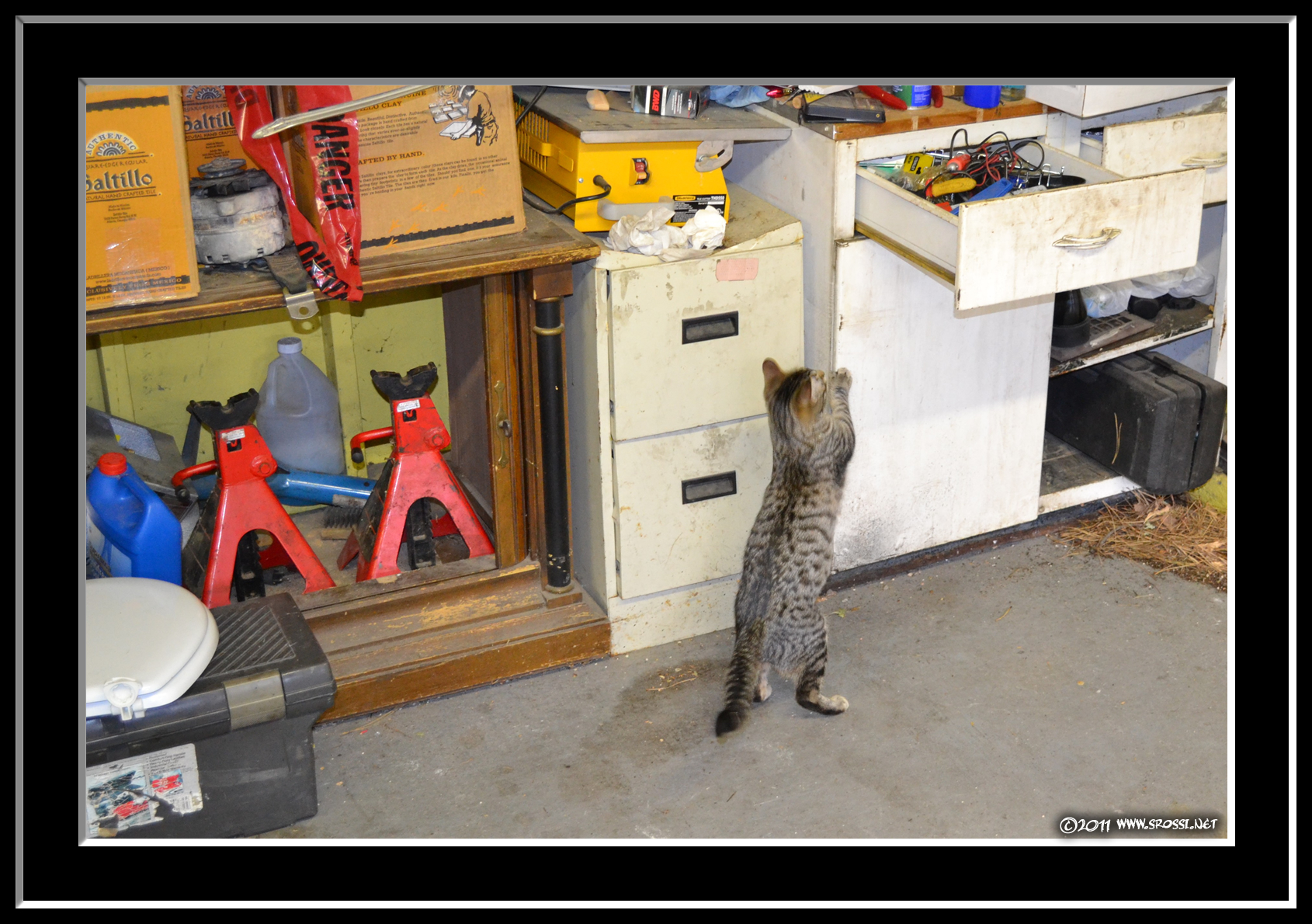 Denny was the supervisor.
When I was cleaning up in the garage I looked up and saw this piece of foam just floating there in mid air.
I looked all around it and couldn't see what was holding it there.
Ruling out any supernatural event or the odd anomaly in the Earth's magnetic field, I figured it had to be on the end of a spider web, but for the life of me I couldn't see it.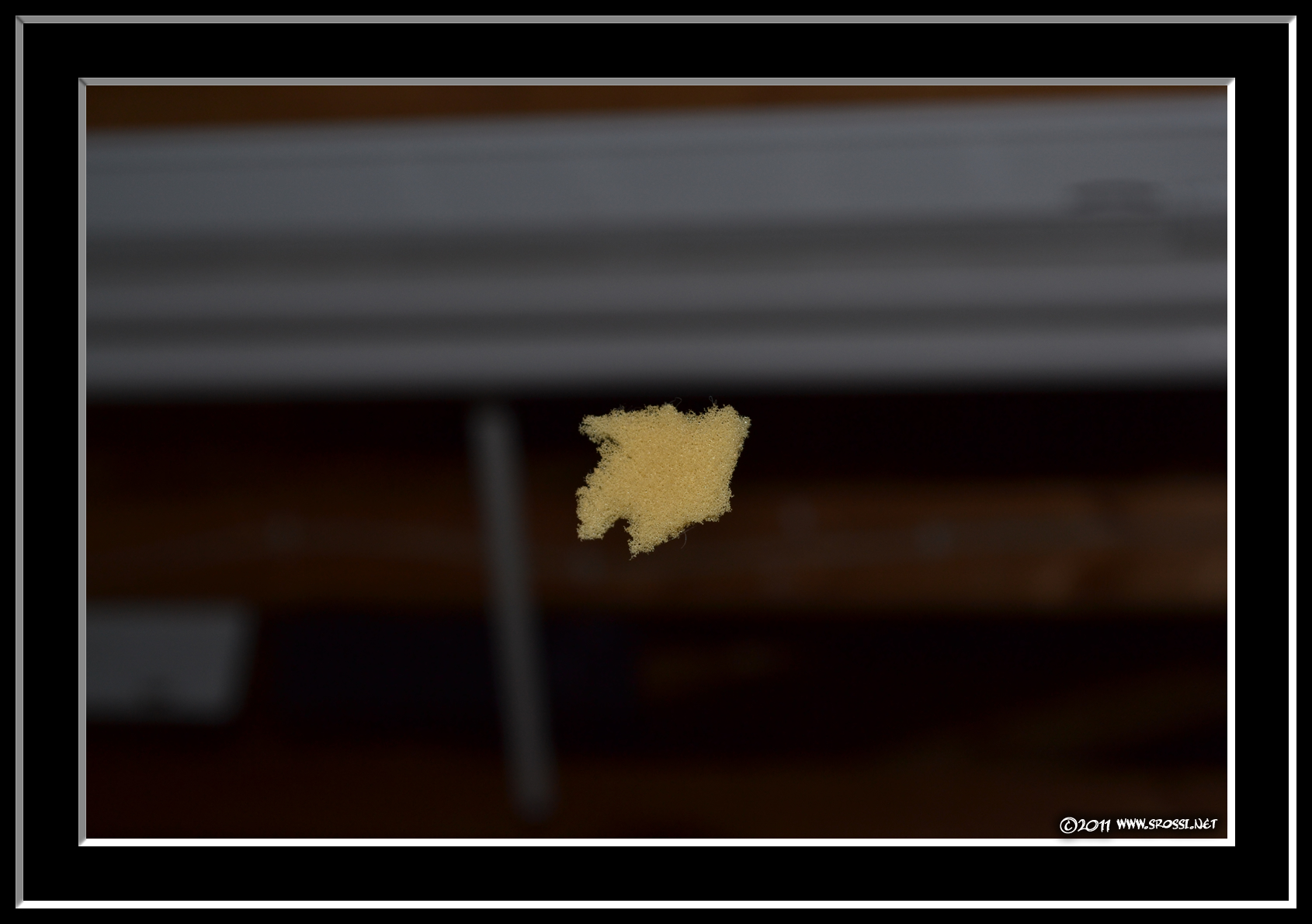 Until I went to pick up something from the floor and looked up at it from below.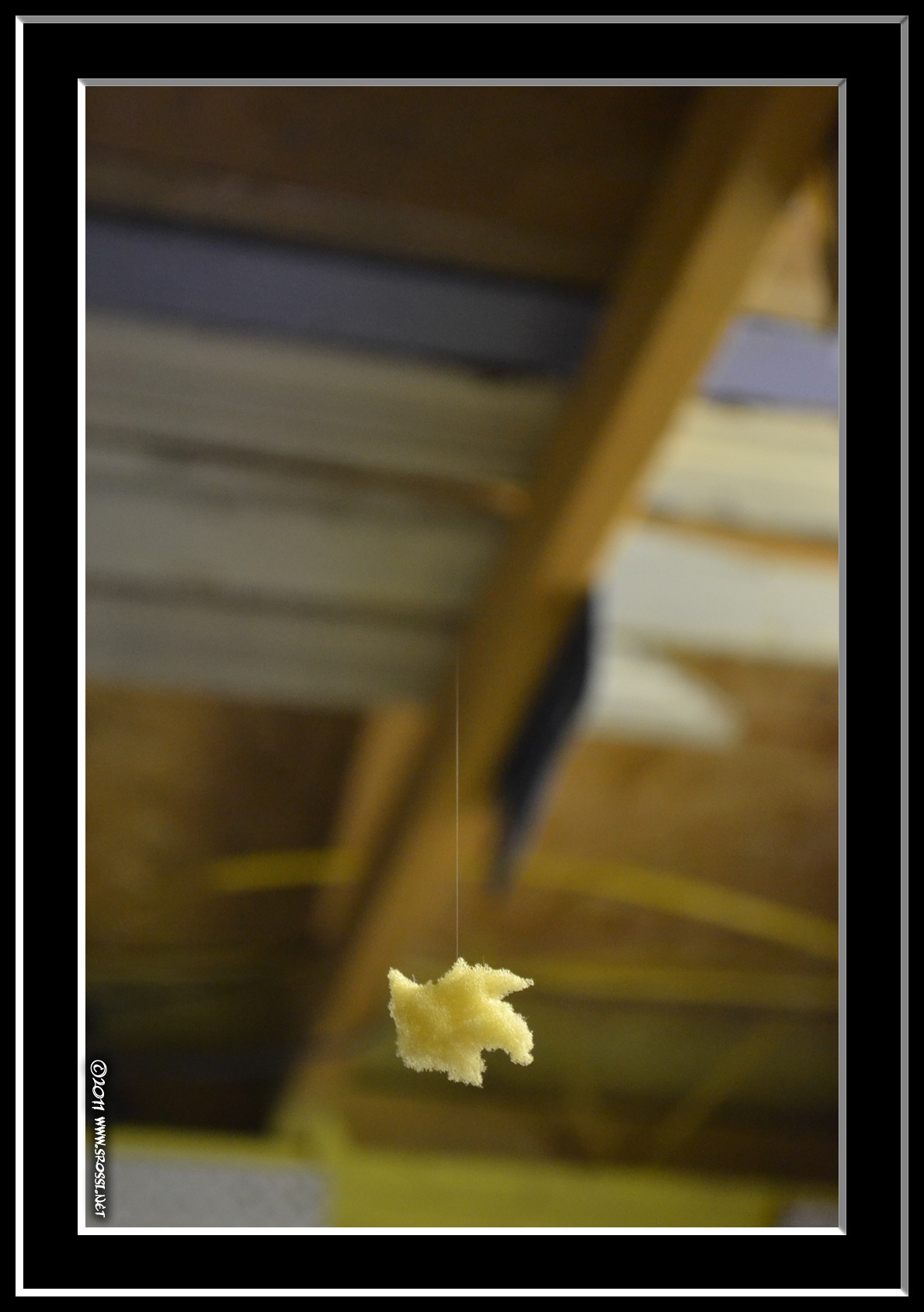 Viola, finally the thin piece of, what I assume is, web showed itself. (Click on picture to enlarge so you can see it.)
'Far as I know, it's still out there floating over Old Blue.