The last couple of days my best friend from high school has been in town staying with me. We get together every year or so, whenever business brings him into town. This time it wasn't business, his father just passed away and he had a week before summer term started at the university he teaches at. So, he came down to ski, so his kids could visit their grandparents (his ex-in-laws), and so we could just decompress for a couple days.
We reminisced over the old days, compared medical situations, discussed past and present (neither of us have a present) romantic interests, went up to Duchesne to see the property my brothers and I have and then visited local haunts from our adolescence. You get the details to the trip to Duchesne and a couple haunts.
I'm going to warn you now, this post has 29 pictures that go along with it. You'll have to click below to see the rest of the post, this new feature on my blogger interface lets break the post in two pieces so you don't have to spend the time waiting for all the pictures to load unless you want to. Hope you enjoy.
---
When we got up to the property it became obvious that it had seen a lot of snow up there this winter. There were broken tree branches all over the place, and here you can see where the snow brought down a large branch that blocked the road to our campground area. My best friend and I moved it out of the way, which wasn't an easy feat. It entailed rolling it over and simply hoping it landed somewhere useful.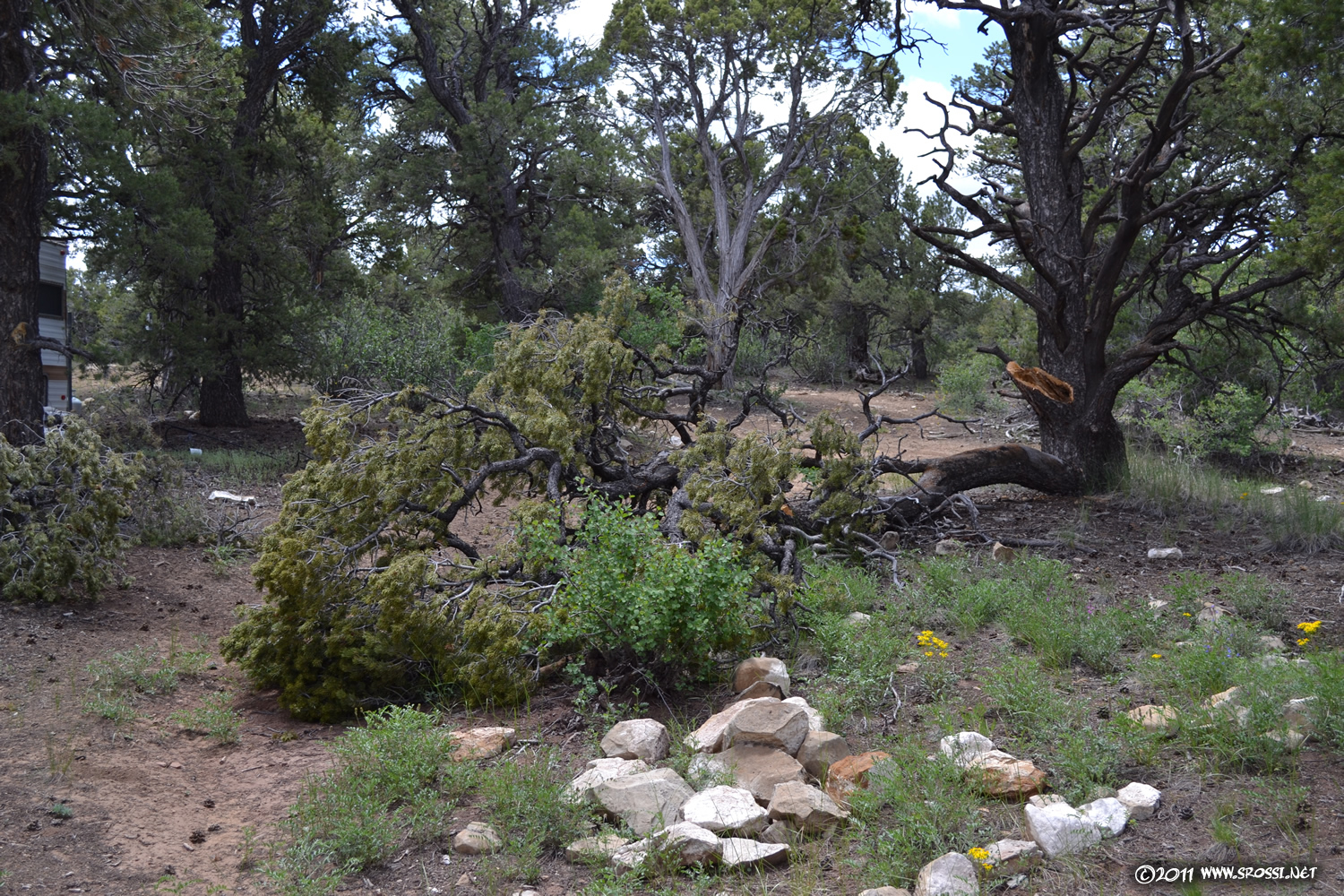 Because of all the water our state has seen this spring there were wildflowers all over the place.
---