I was on my daily walk (just started this week) and went down by the freeway. I got this great idea to take pictures of the cars passing by at different shutter speeds, and see what came out. This is what I got. The nice thing about digital cameras is that they log a lot of information about the picture in the file, so I could just open it's properties and see what the shutter speed and f-stop was. I printed them in the lower left corner for you all to see.
This is how far a car, going freeway speeds, travels in 1/5 of a second. If you can convince me what kind of vehicle it is, I'll give you a crisp $1 bill. And remember, you can get a bigger view of any picture by clicking on it.
The rest are in order, shutter speed getting faster as you scroll down.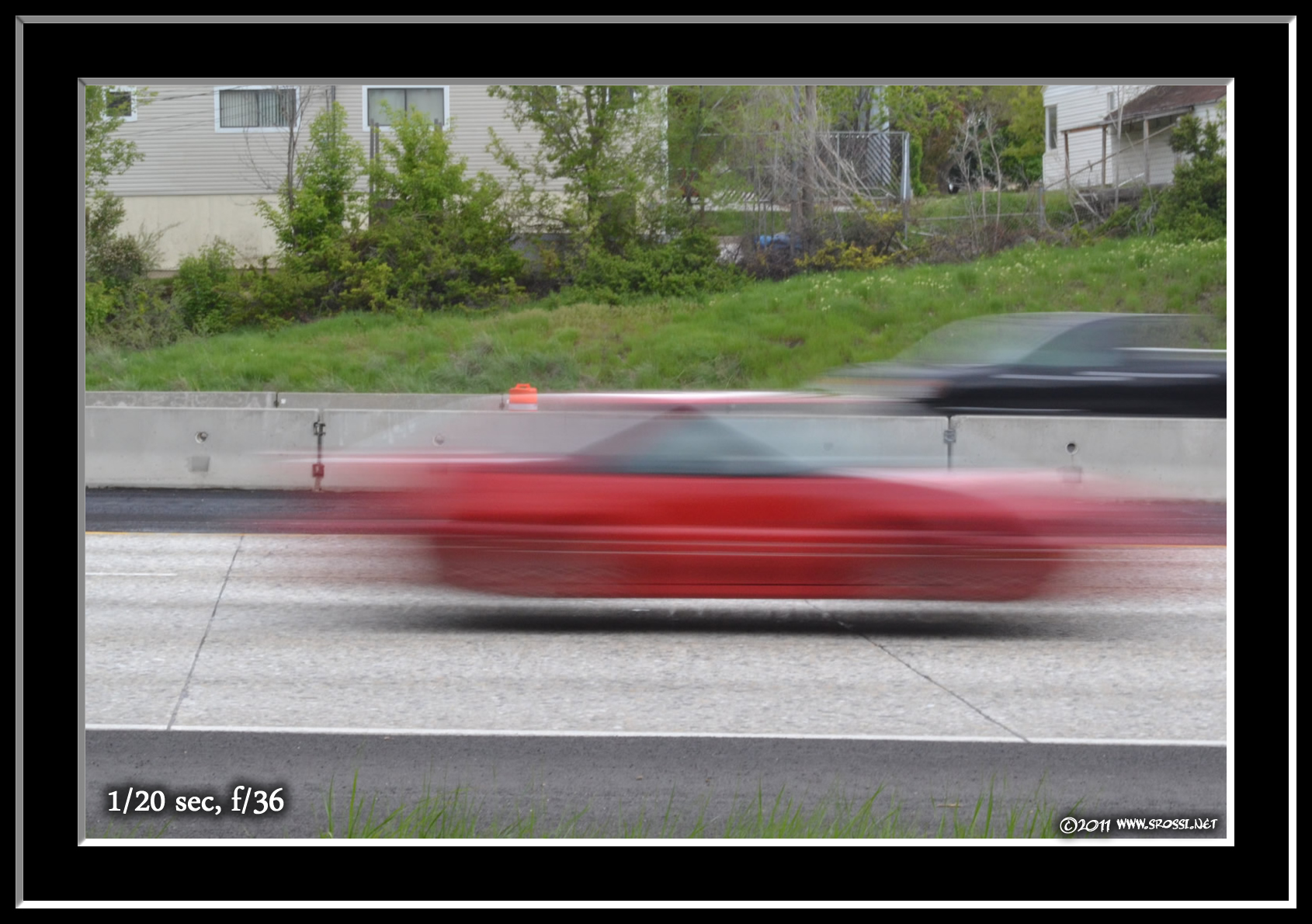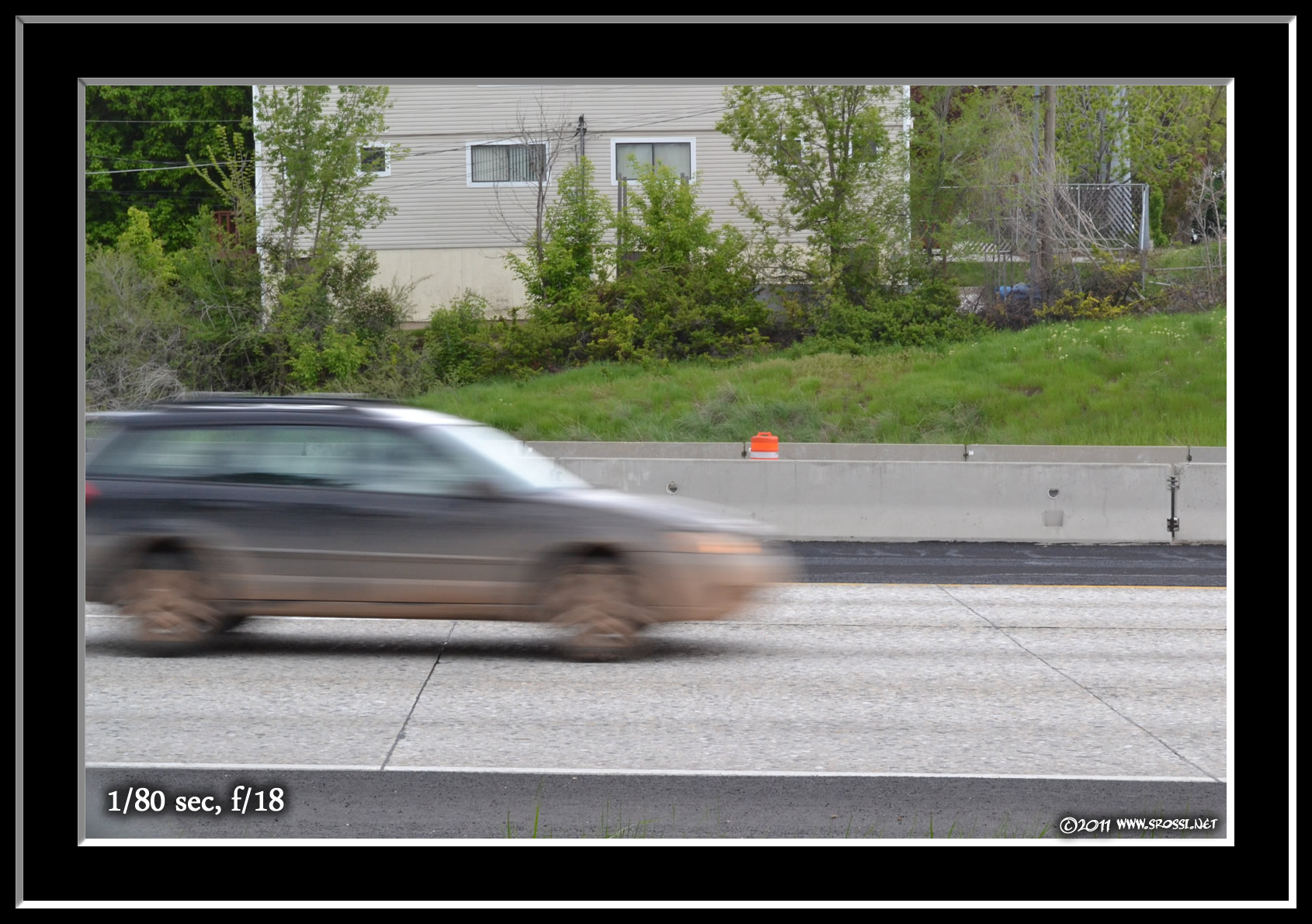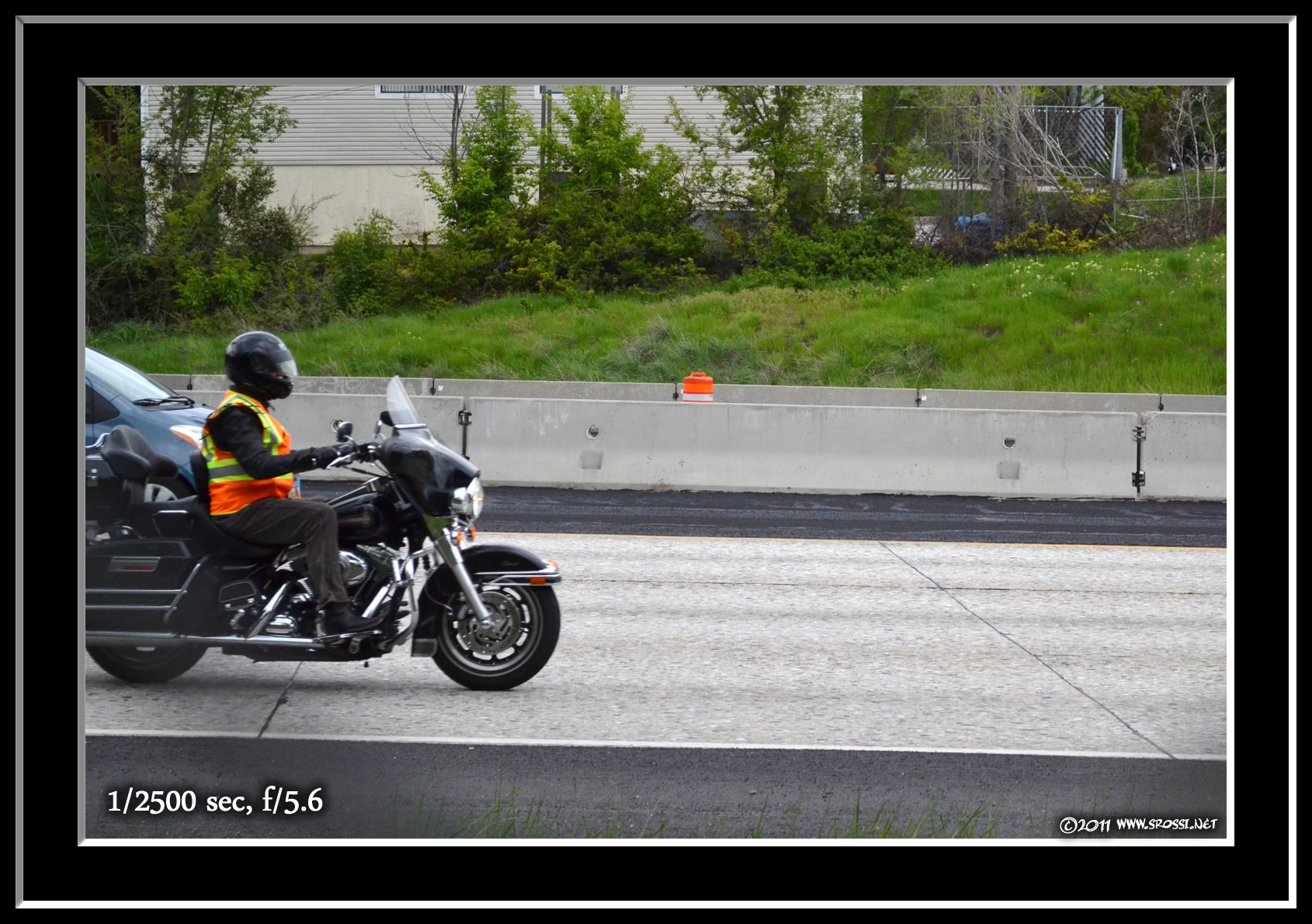 I like this one, not only because it's a red Mustang, but also because the car seems to be standing still on the freeway.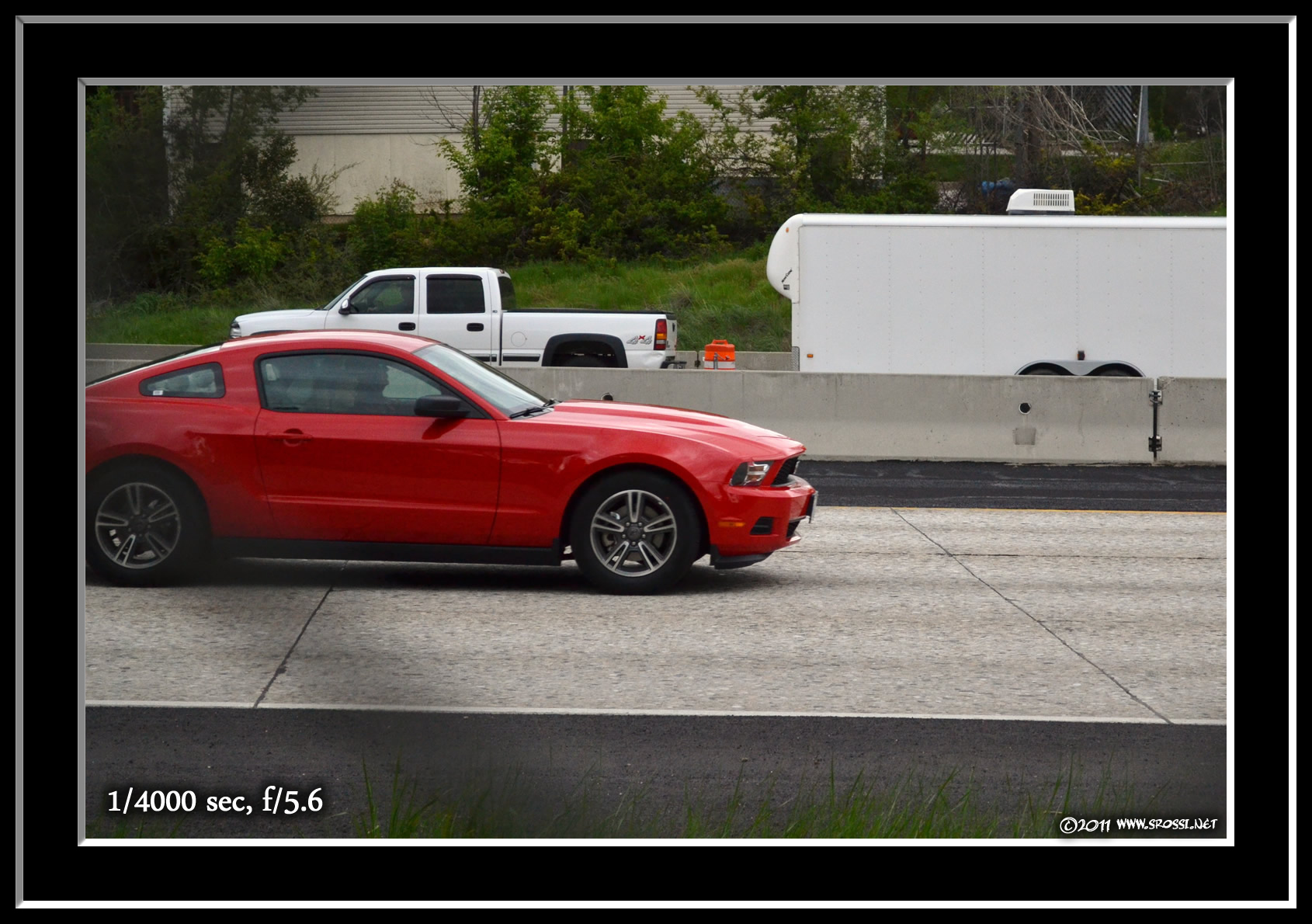 Hope you have enjoyed yet another of my "why'd I do that?" photo shoots.