The theme for Thematic Photographic this week is "edible", a theme after my own heart.
I'm having a couple friends from school #5 over for dinner tomorrow, and of course I'm making my famous home made spaghetti sauce, for my famous home made lasagna.
I won't be assembling the lasagna until tomorrow, but here's a couple shots of the sauce cookin' on the stove.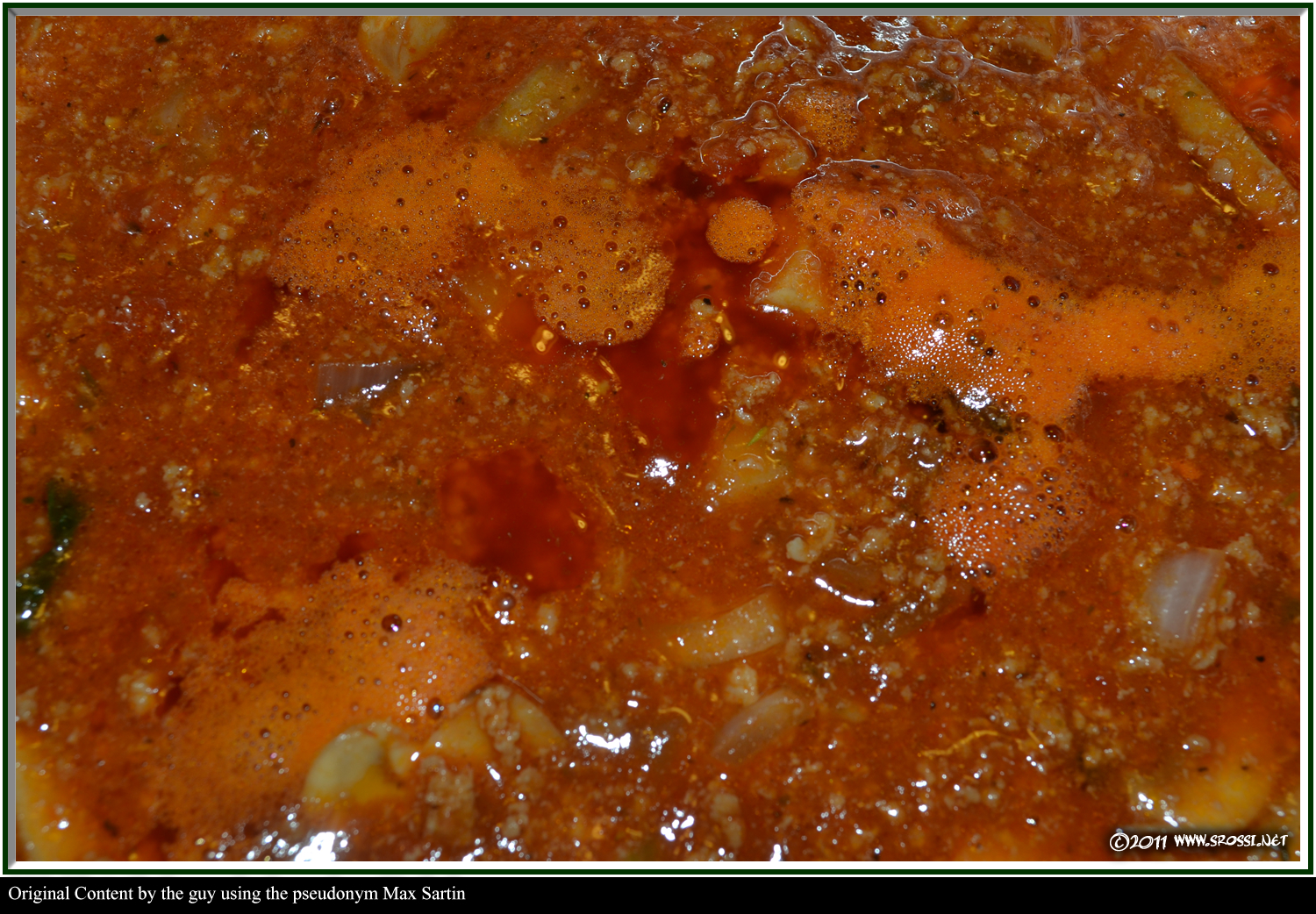 Hungry? C'mon over for dinner tomorrow. Or click on the banner below to see a bunch more appetizing photographs from all over the world. It's pot luck, so bring your favorite food photos, pull up a chair and join in the fun.