From the moment that Free Wheeler Pizza was conceived, in the middle of the night by a half dozen inebriated out-of-Staters dismayed at the lack of food delivery service in the Salt Lake Valley, it's been a counter-culture kind of place.
It has attracted employees from the likes of law-school students to a guy who used to hang himself vertically by meat hooks for relaxation. And everything in between. They either lasted 2 days and forced the place out of their memories, or several years and their ears still perk up when they hear the words 'Free Wheeler'.
The most recently acquired partner wanted otherwise, he wanted to portray a more corporate image. That may or may not have resulted in the recent, thankfully temporary, demise of the business, but it did cut me out of their payroll business for a more professional payroll service.
Now, after a couple of weeks on the Coroner's slab and a quick resurrection, things have changed. The newly acquired partner is off to greener pastures in another state and the original partner is back at the helm. New partner still holds financial interest in the business, but he's going to be a semi-silent, long-distance partner.
The first order of business for original partner was to get me back on the payroll, doing the payroll.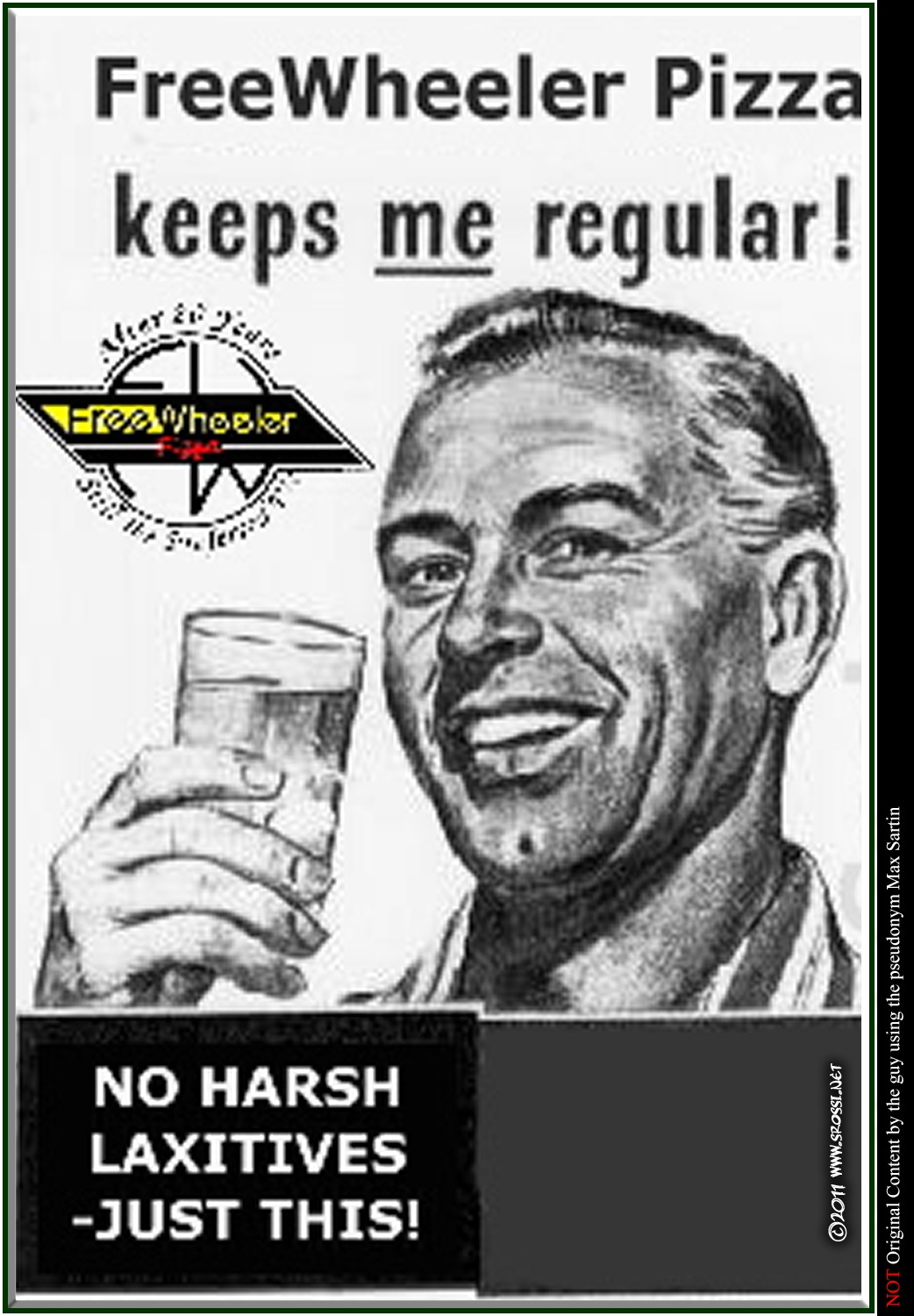 Yup, I'm once again gainfully employed by 3 different companies, and a part of the Free Wheeler business. Makes me happy. Not just that I'll be bringing in a little more money, but that the people of Free Wheeler (employees included) were happy that I would be processing their paychecks and coming by at least once every couple weeks to drop them off and shoot the breeze for a couple hours.
Happy days are here again, skies are clear and blue again…