Back in 2002 I took a bunch of pictures for the owner of the almost defunct Free Wheeler Pizza, (mentioned here, here, here and here). Here are a few of them that fit well into Thematic Photographic's 'edible' theme.
Mmmm, pizza: a lot tastier than buildings!
One whole pie isn't enough, gotta go for a slice too.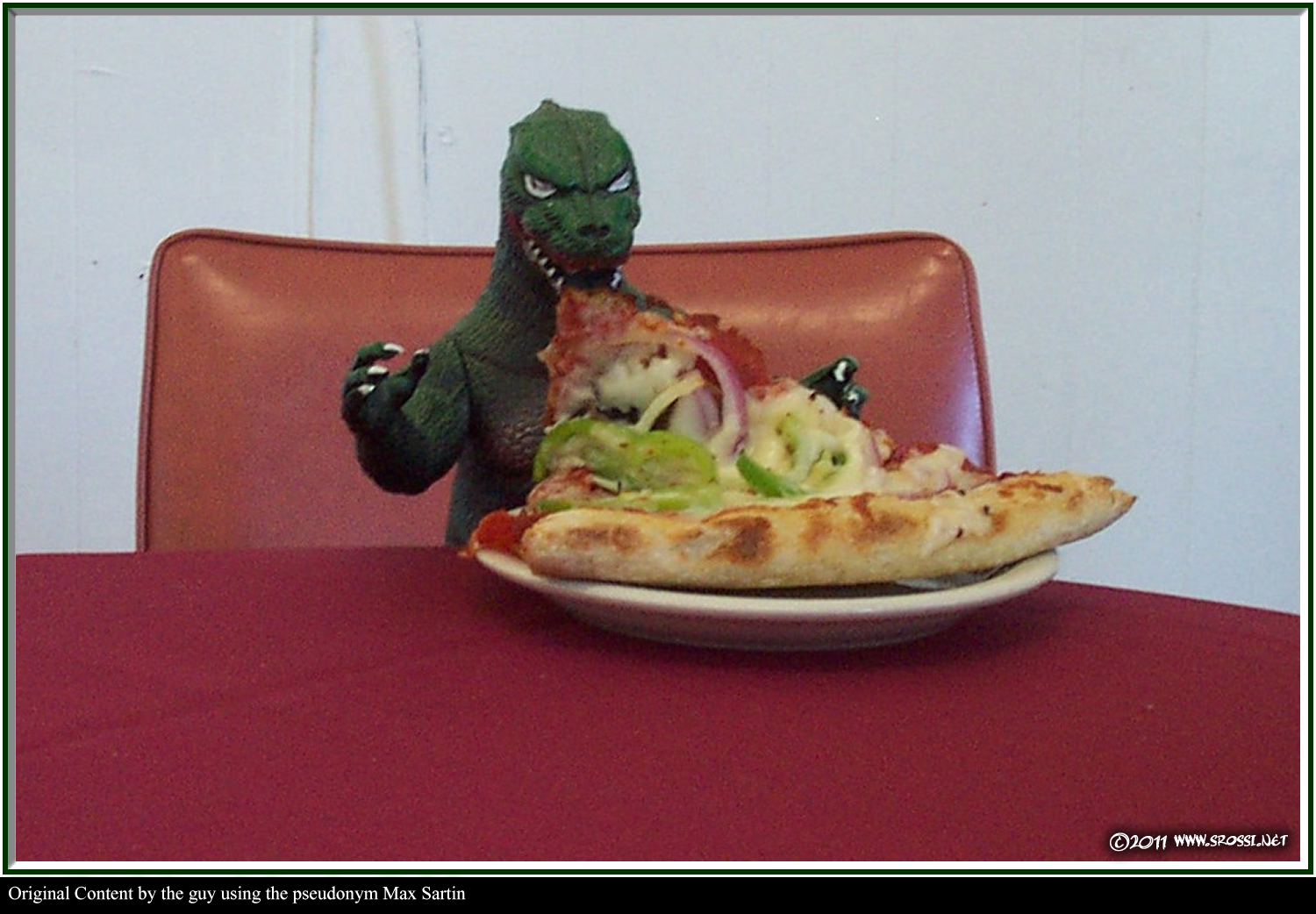 Godzilla; not the neatest eater on the block.
For more edible pictures, click on the banner below.