The first school I was at, I was among the 2 goofiest people on the staff. Any practical joke was immediately met with "Oh, [insert my name and my cohort-in-crime's name] are at it again.".
The second school I went to, I found myself a big fish in a really big pond. Goofyness abounded and I had to work hard to keep my standing in the group. (Ok, not that hard. But I wasn't always automatically blamed for everything.)
Flash forward to school number six and I may be a big fish in a small pond, but I'm not the only one. I got this delivered to my classroom third period:
Seems the P.E. teacher thinks that my classroom may, at some time, spontaneously become a vacuum. And this little bag would help?
In fourth period, the kids noticed it and one of them asked if he could have it. When I asked him why he told me "It would make a great pillow. You could sleep on it and since it's clear the teacher would just think you're looking at the book."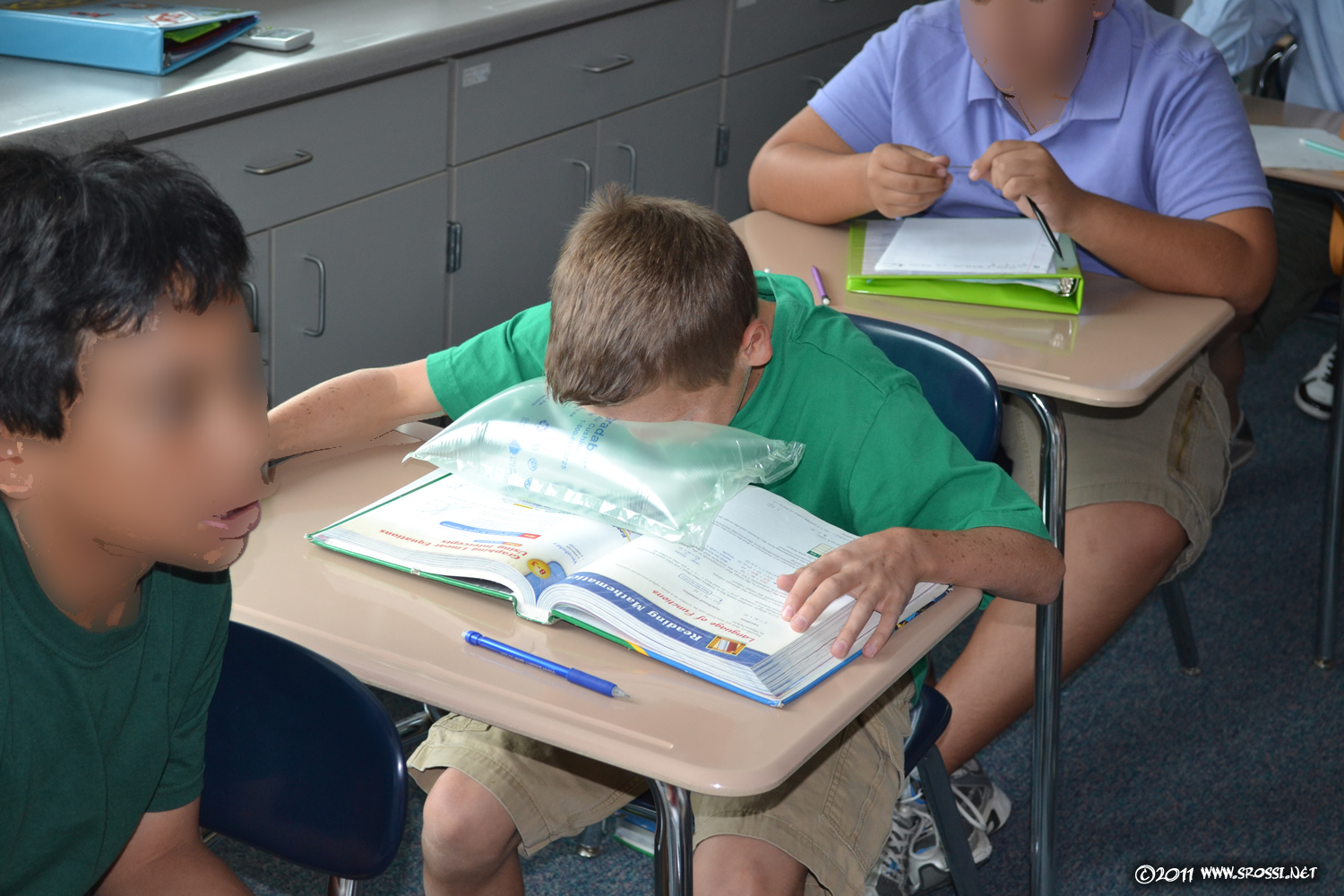 I don't think it would be that hard to notice, but it still made me laugh.