Chronological, so I'll start with the kids.
Three moms came to our school to bring their kids lunch. They were dressed in color-coordinated 50's outfits, (their cat's eye glasses matched the color of their respective 50's dresses), because they had just been to some Halloween gig at the local elementary school. They decided to camp out on the bench in the 'grand hall' we have out in front of the cafeteria, they wanted to embarrass their junior high kids a wee bit.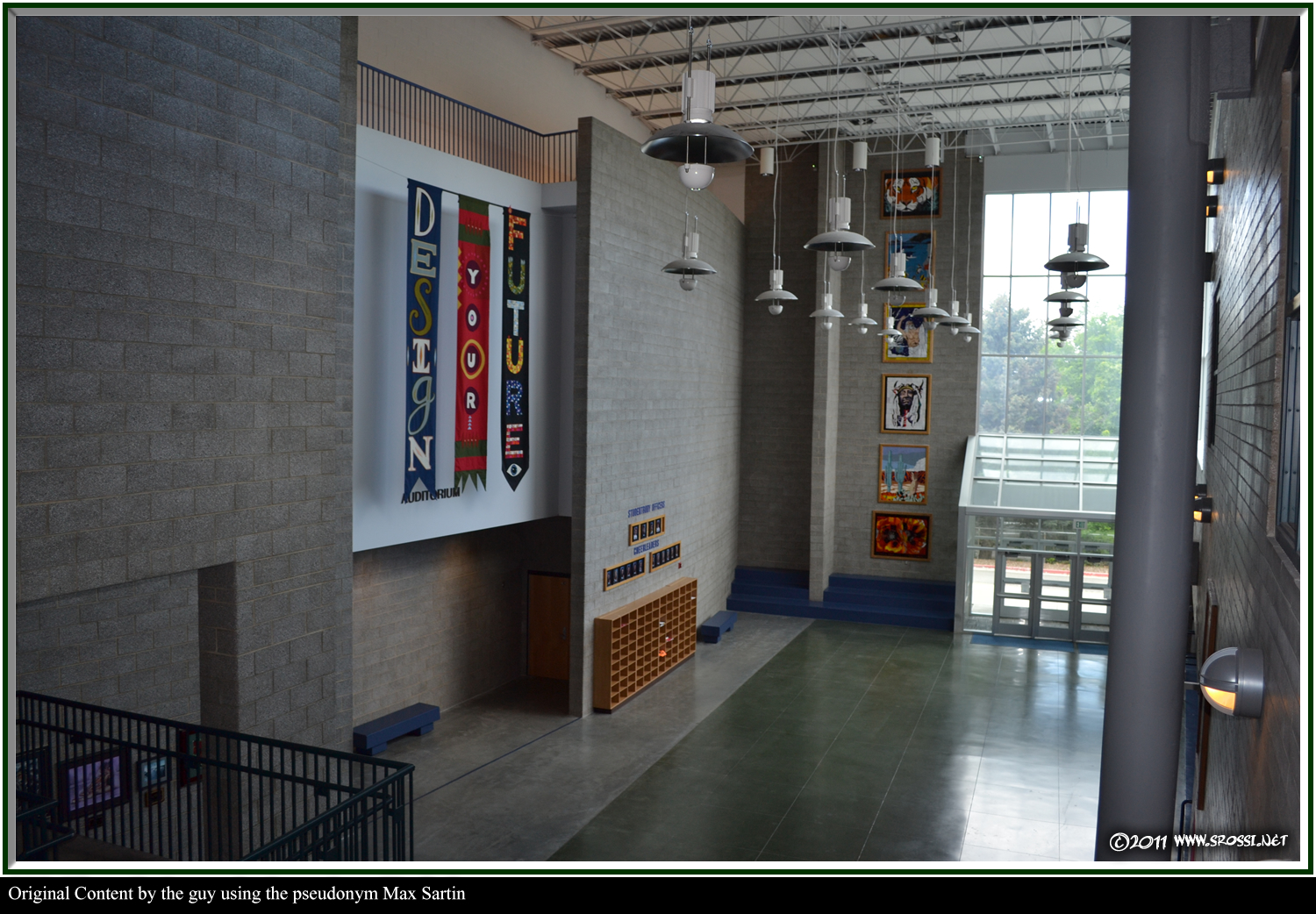 One of my T.A.s went up to them and asked: "Excuse me ladies, can I help you find your way back to the nineteen-fifties?"
Then after lunch, in my last keyboarding class we were doing some timed typings. One of the students got a little frustrated and exclaimed "I can't do shift!"
And finally we get to the metal part of this post.
At the Chevron tonight a Nissan X-Terra smashed into pump #8. Someone in the back seat got out, surveyed the damage and then they just took off. I had the foresight to write down their license plate before I even knew for sure they were going to leave, I figured if they were going to leave they'd do it as I was walking out there anyway and if they weren't going to leave having the plate number wouldn't hurt. They left. I called the police, made a report, they found them and gave them a whopping ticket for hit-and-run, plus we got all their insurance information.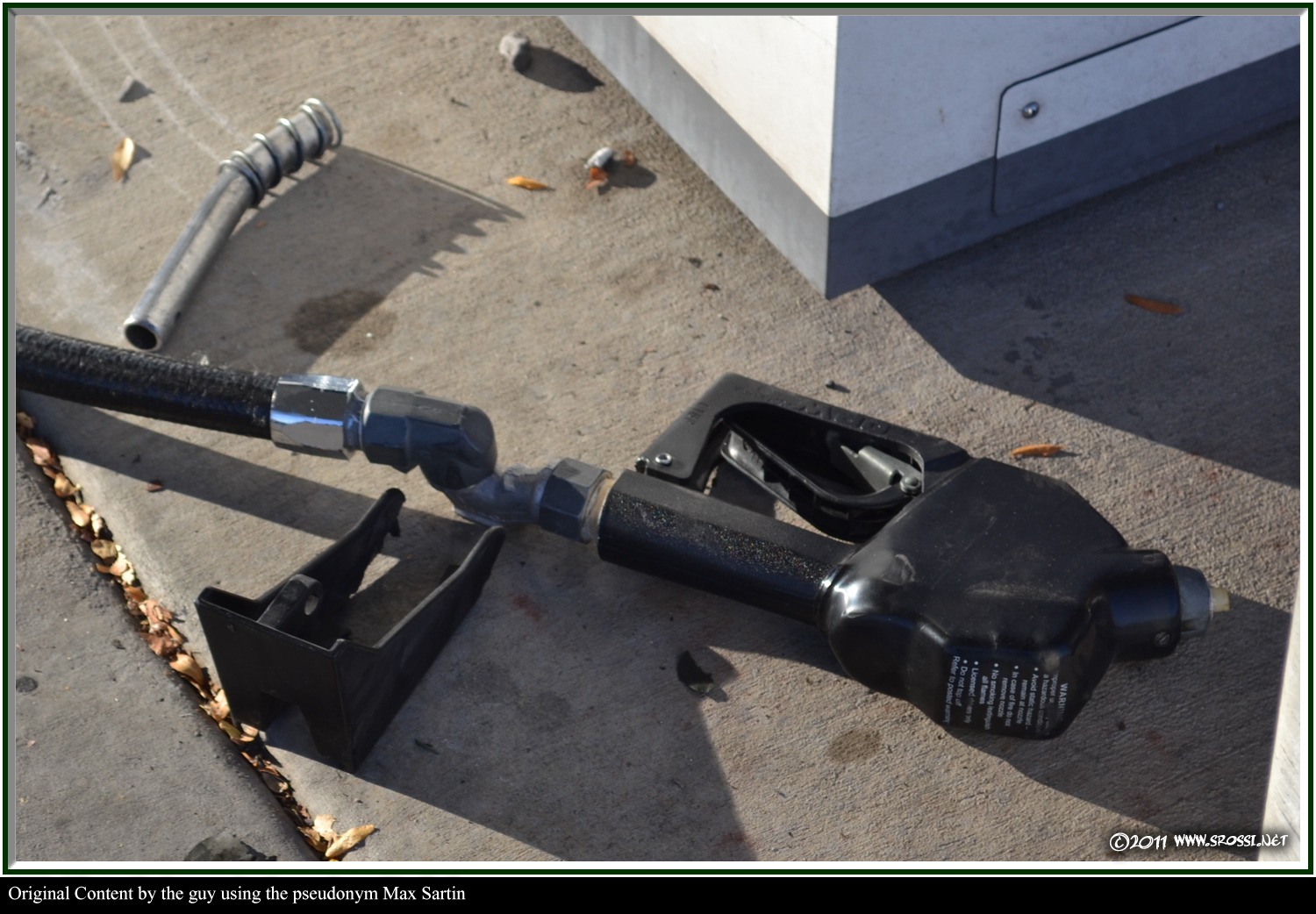 Anyhoo, here's the metal pictures, that little hose part that sticks into your car when you fill up.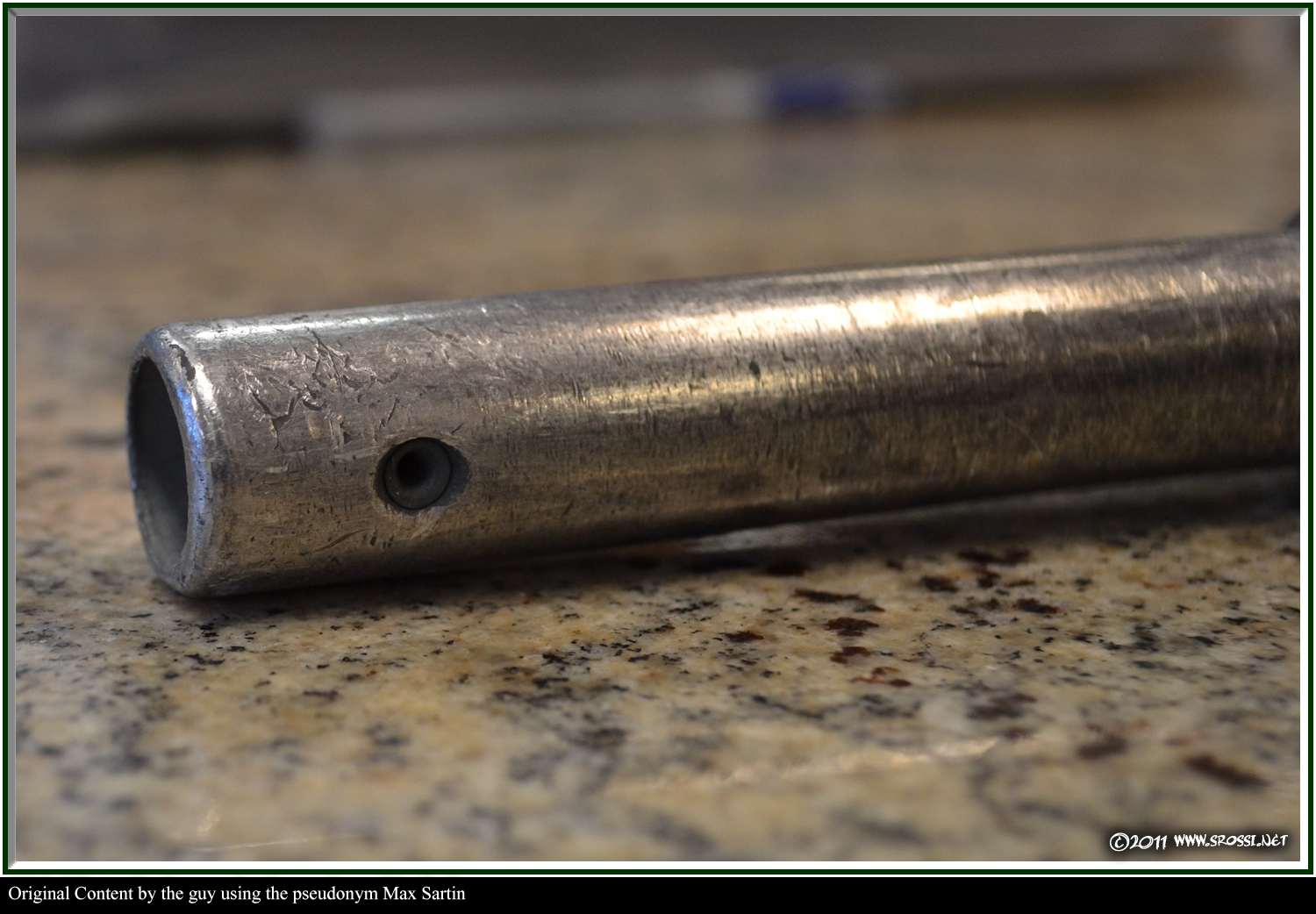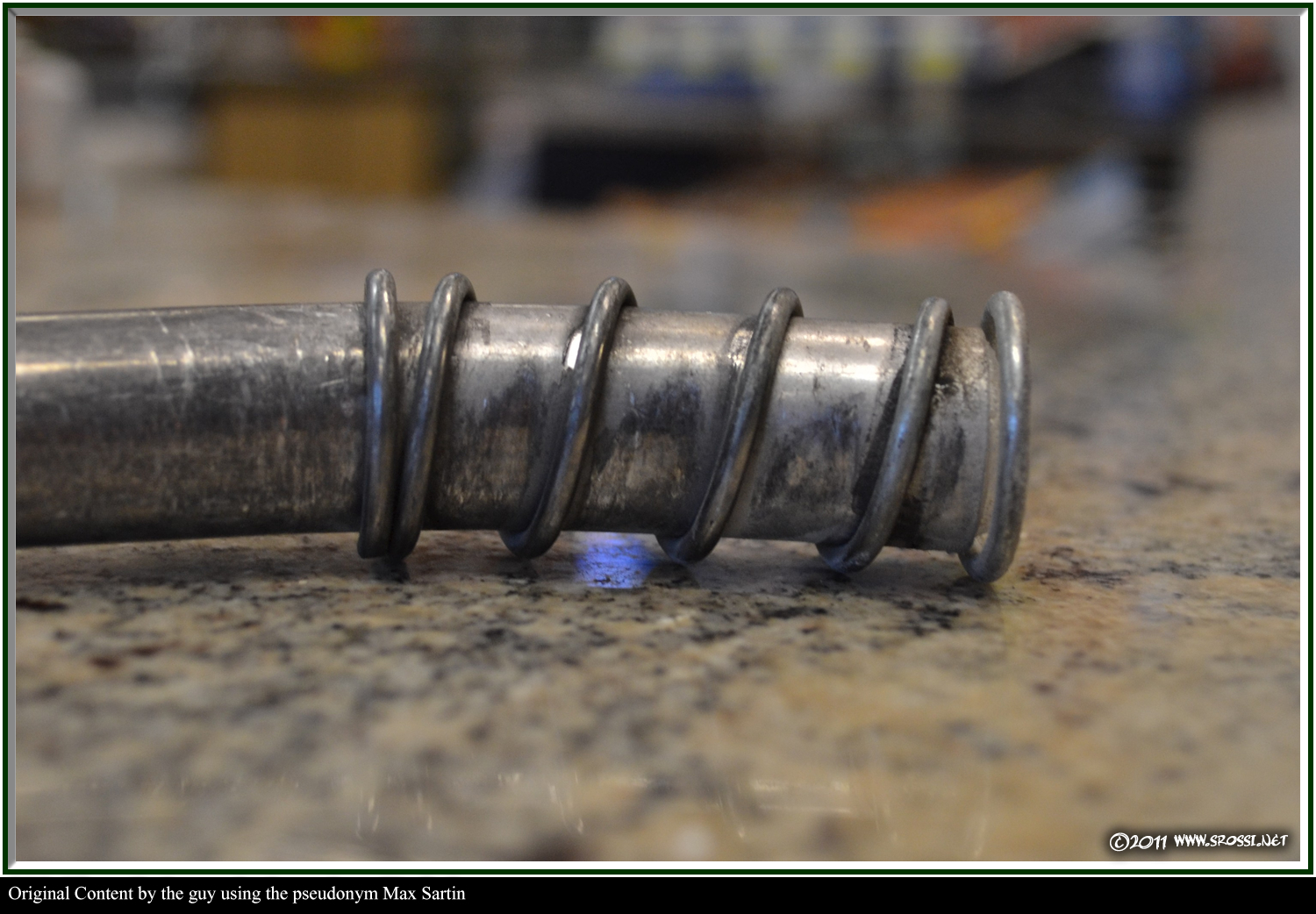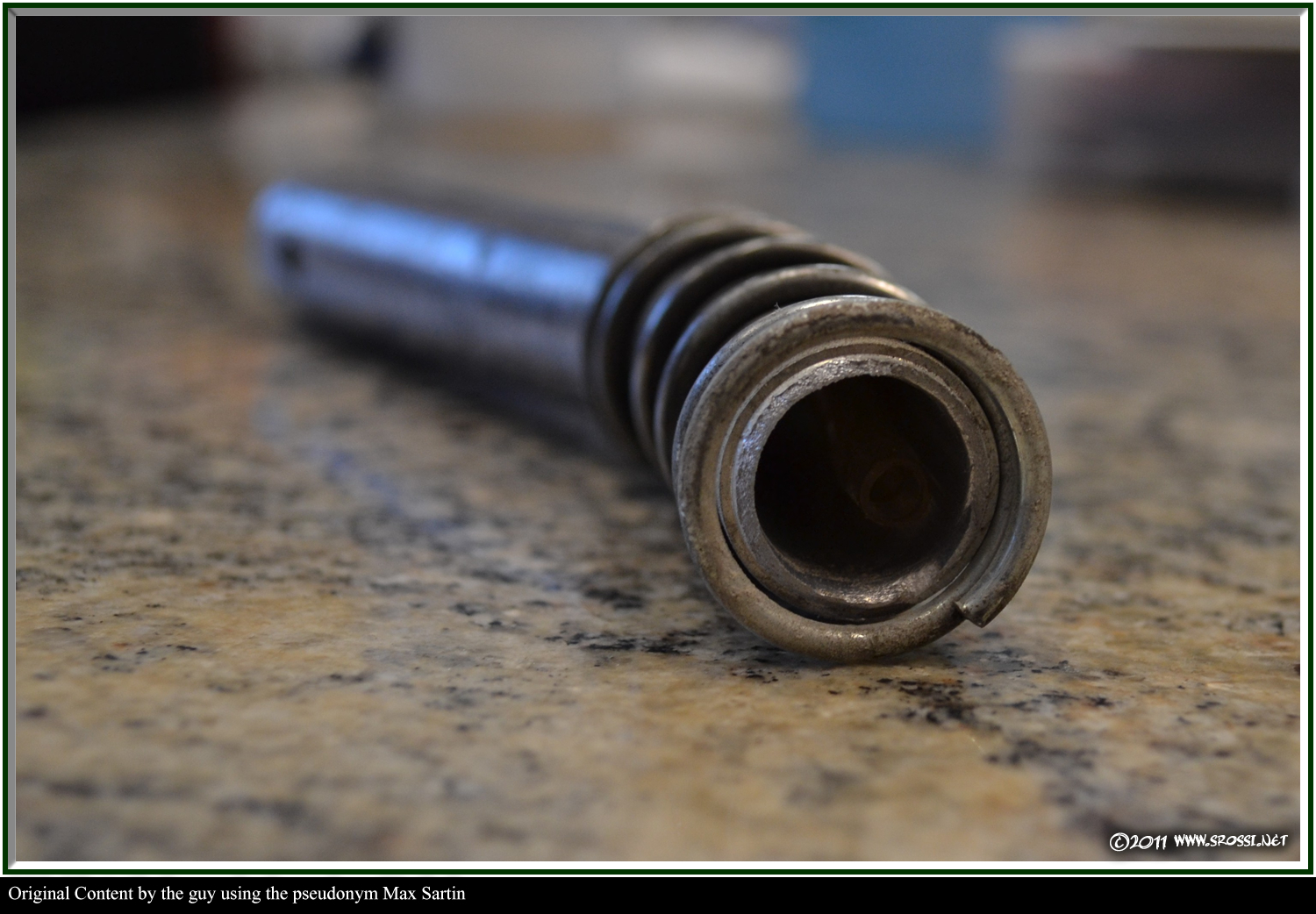 Moral of the story: If they'd just given us their info in the first place they wouldn't have to pay a huge ticket.