I heard it all. From a terrorist attack, pipe bomb to an explosion. The only thing for sure is that an old Ford truck caught fire in the drive-thru at the McDonalds in Sugarhouse. Probably just a simple engine fire since the only official on site was a security guard, No F.B.I., no C.S.I., no Homeland Security.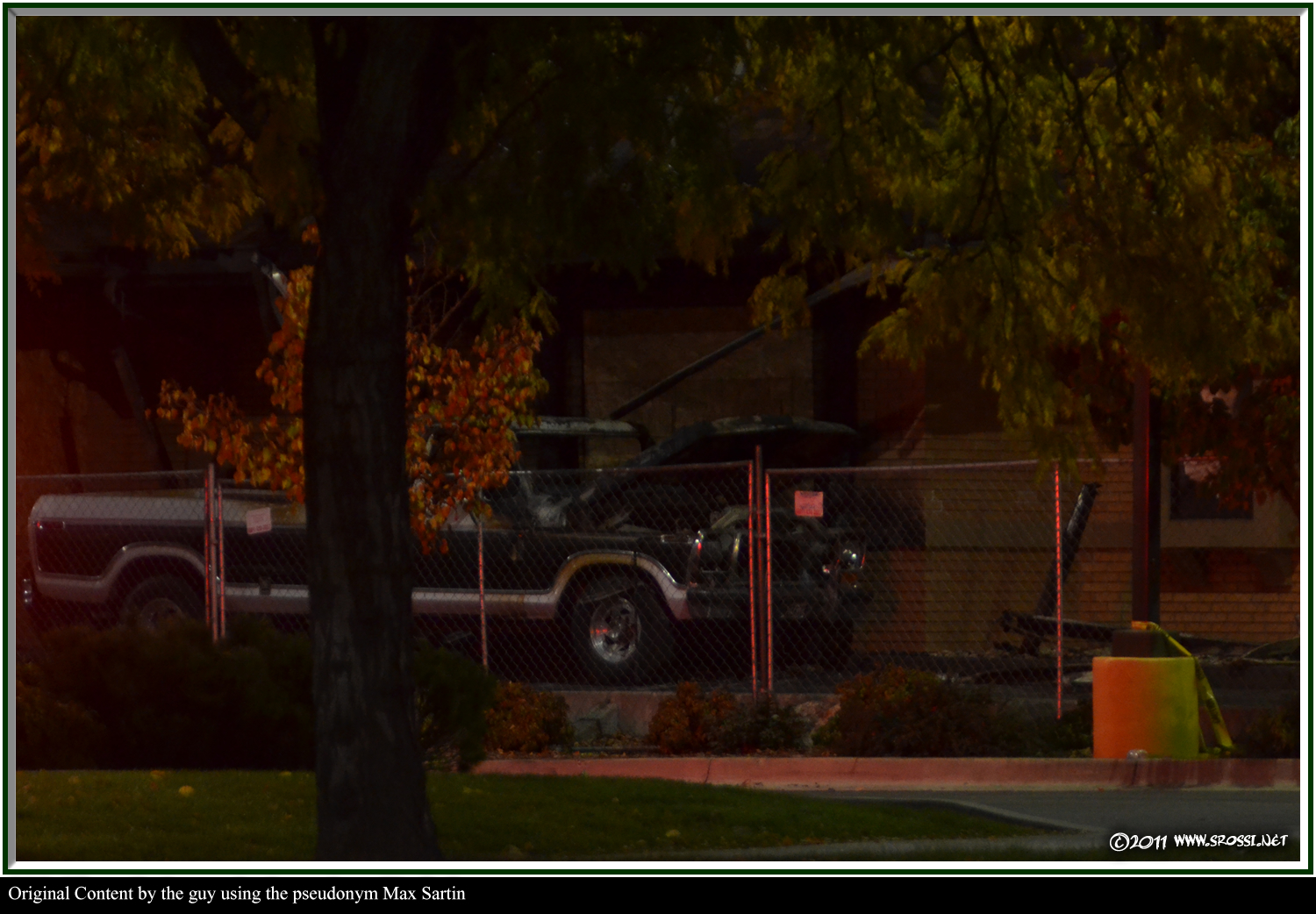 But a fire there was. And at 7:30 PM tonight, the truck was still there, in the drive-thru, and the entire McDonalds property was fenced off. I could still smell the charred wood.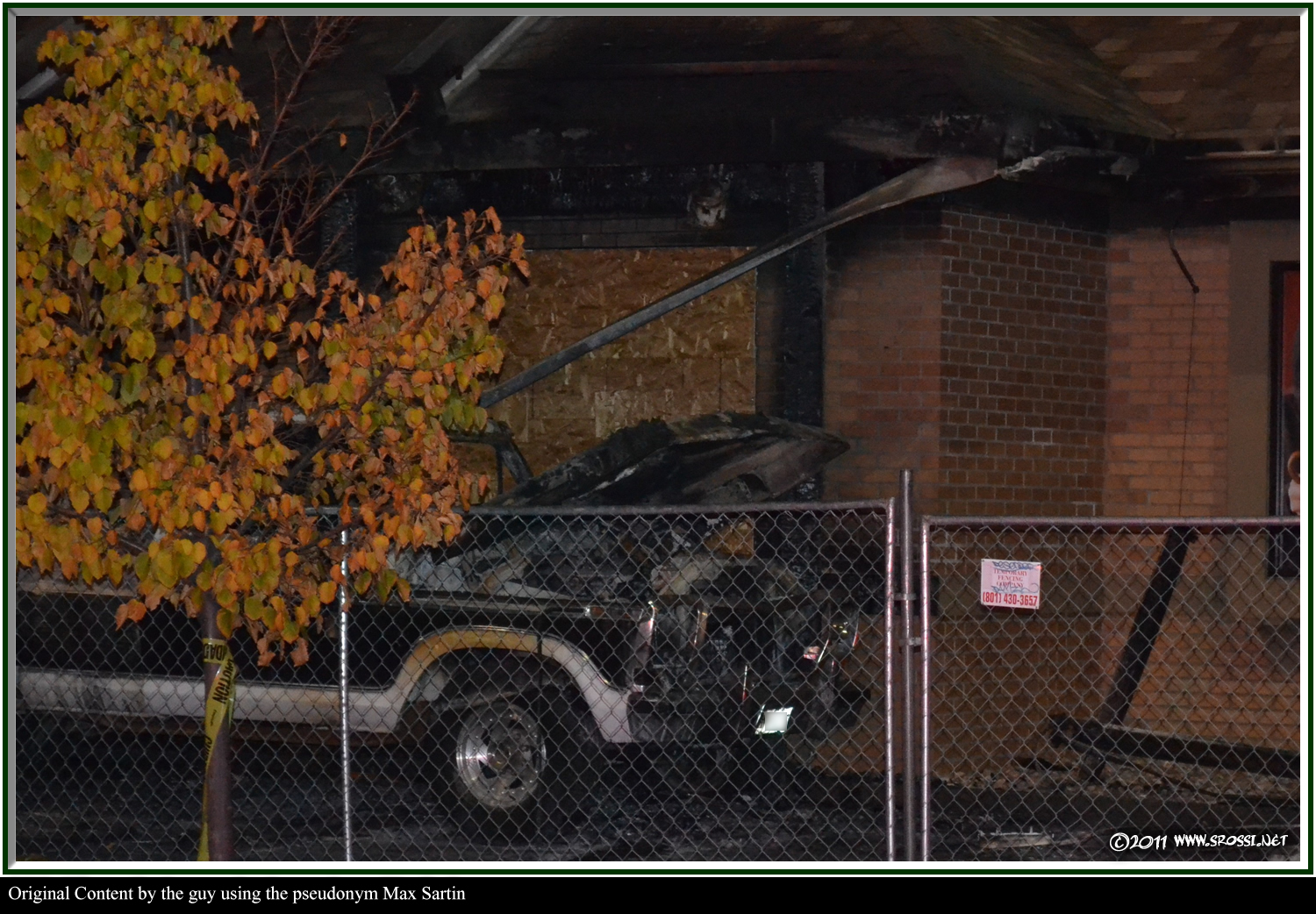 Now, I'm not a big fan of McDonalds food. I'd say it's been over 3 years since I've eaten there, and I really don't miss it. But I feel bad for the people who work there and hope and pray that nobody got hurt.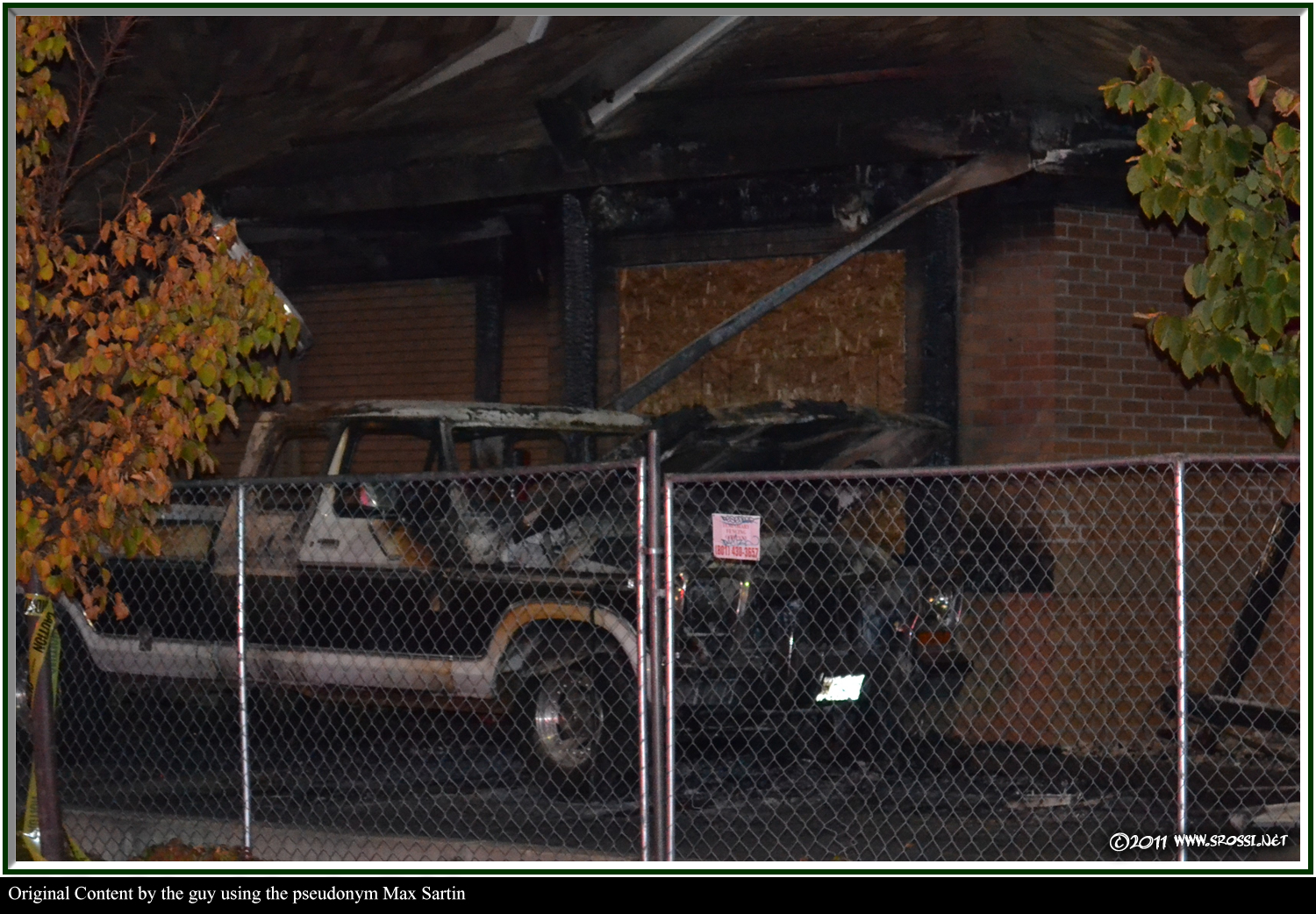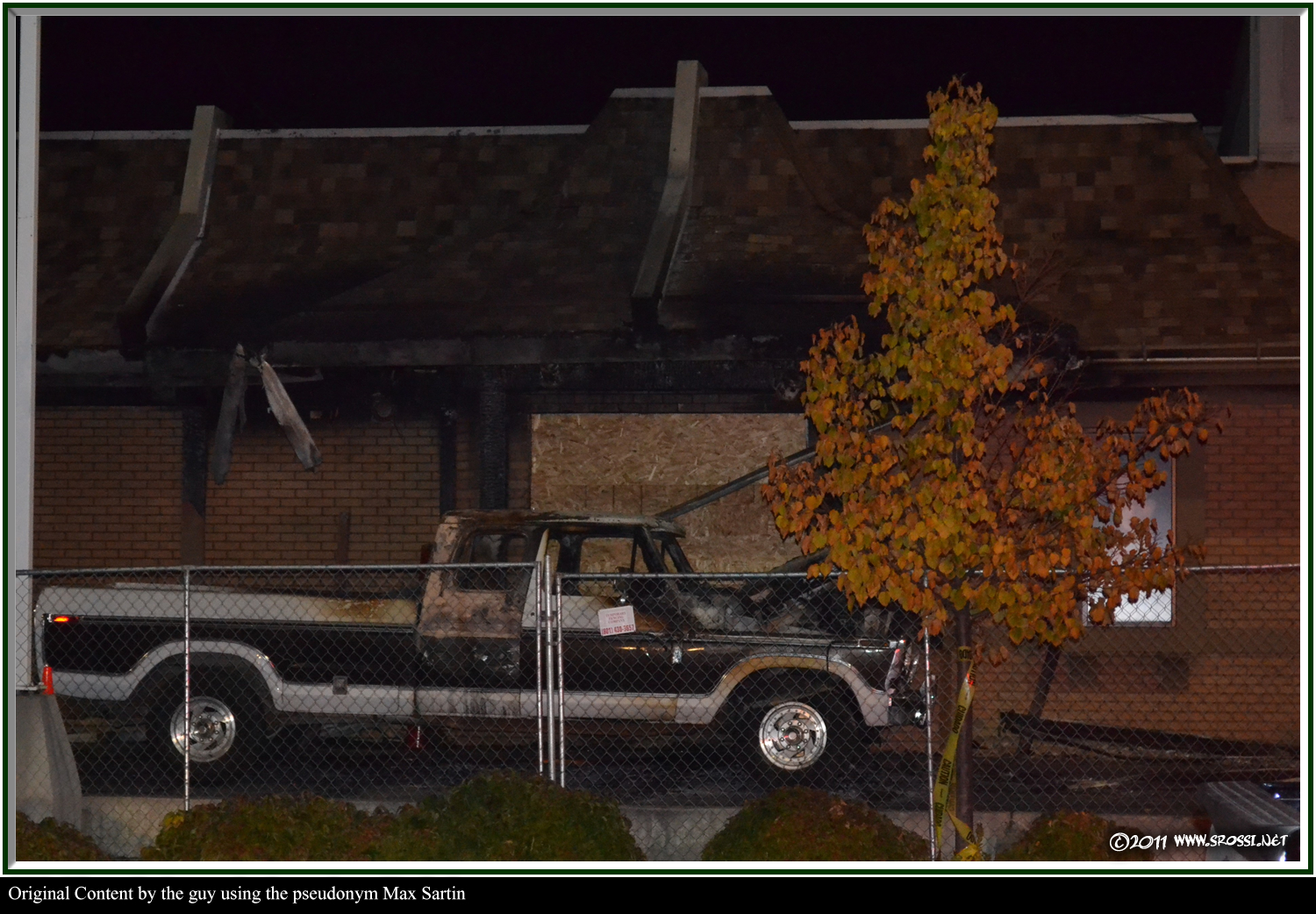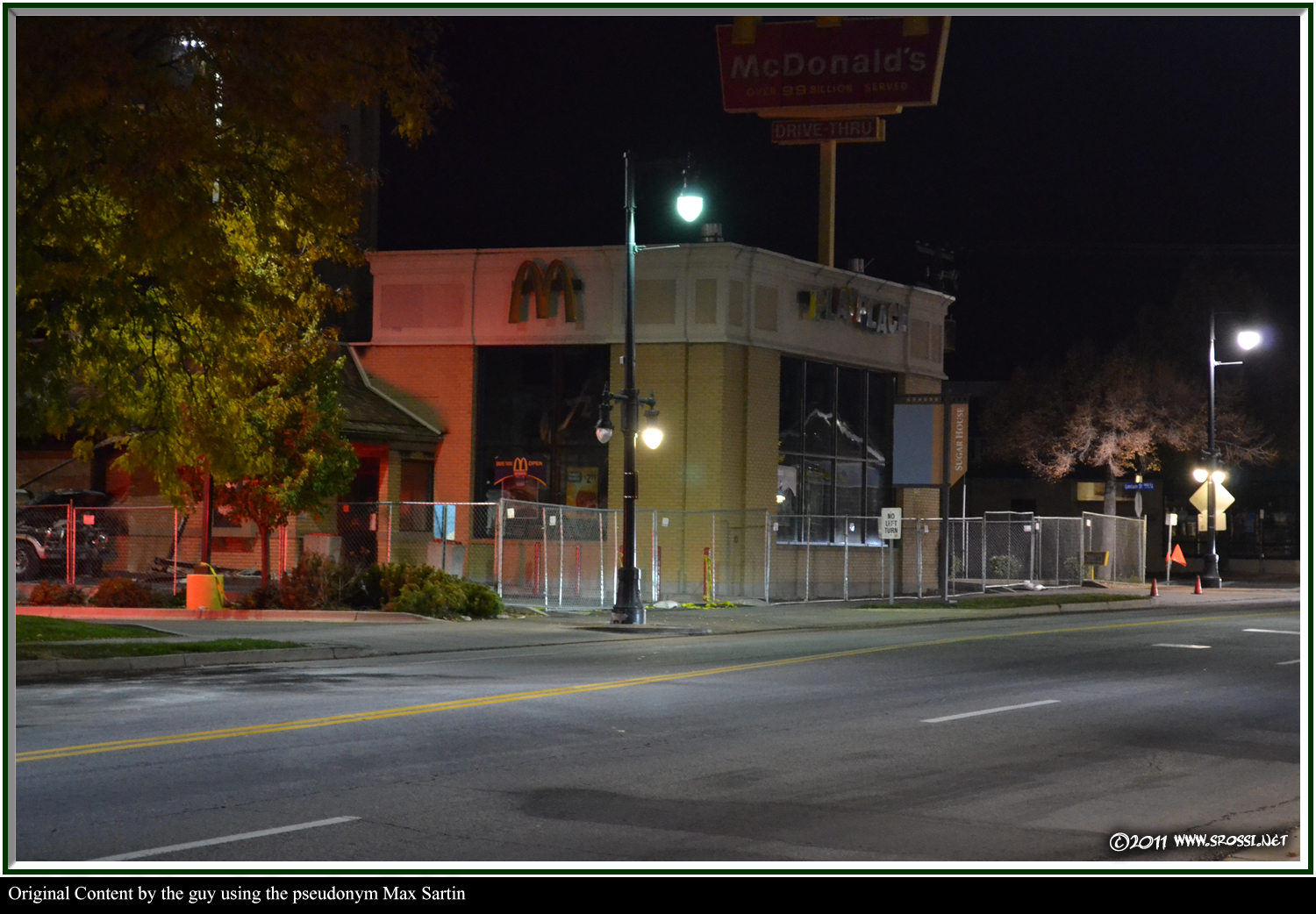 And on the "small world" note, this McDonalds happens to be on the exact corner of the original Free Wheeler Pizza. In fact, we had to move out of the original store because McDonalds bought the building so they could put this restaurant there.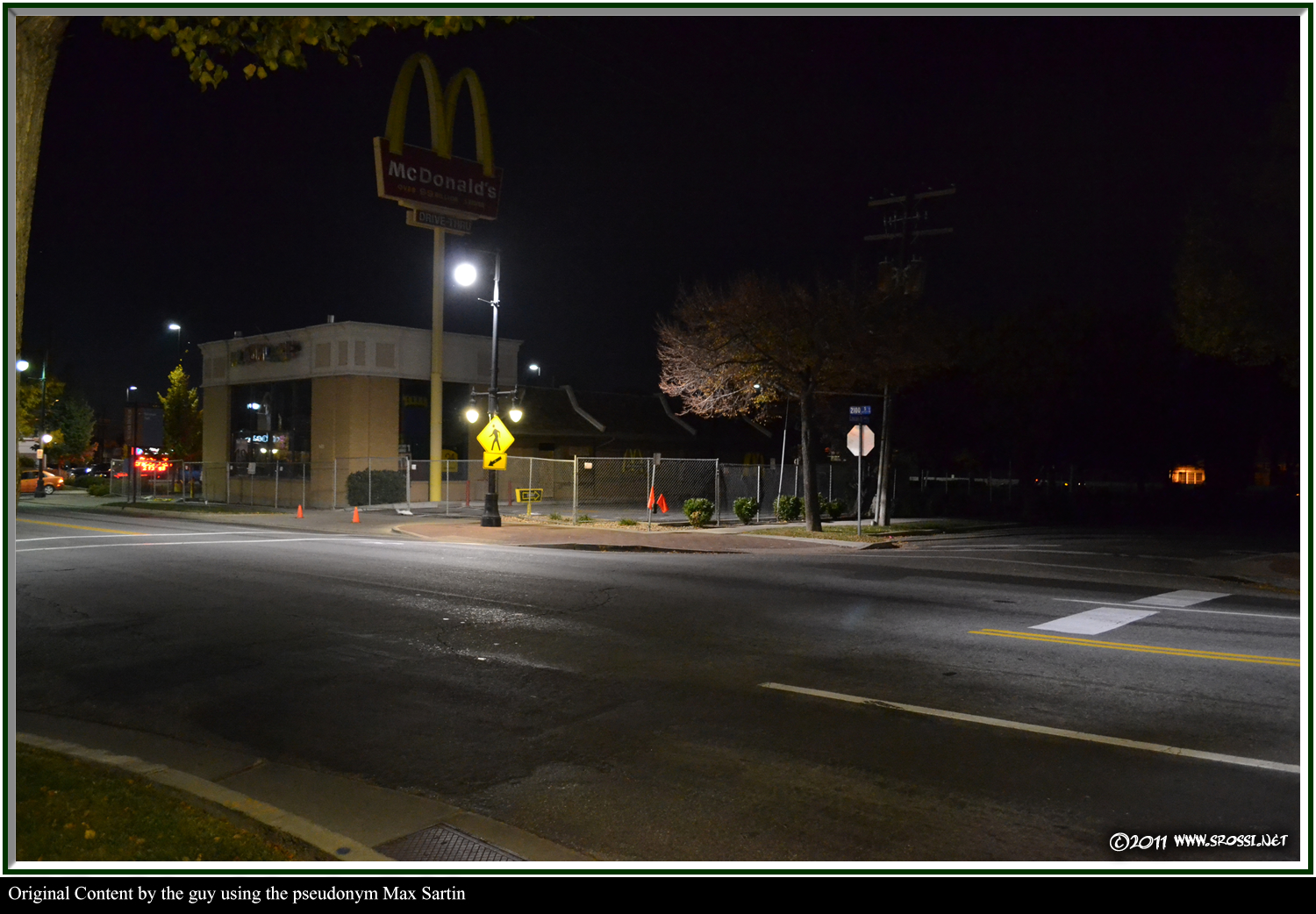 So, there's the burnt metal of an old ford, the dangling metal of the building's gutter and, of course, the chain link fence surrounding the whole thing. That's my connection to the Metallic theme of: