I've decided to get a roommate. There's nobody in particular yet, but I figured I'd get things ready and put the idea out into the cosmos and see what happens.
Stage 1: Move the office out into the living room.
My house really has only one bedroom, but I have two front rooms, each with it's own outside door.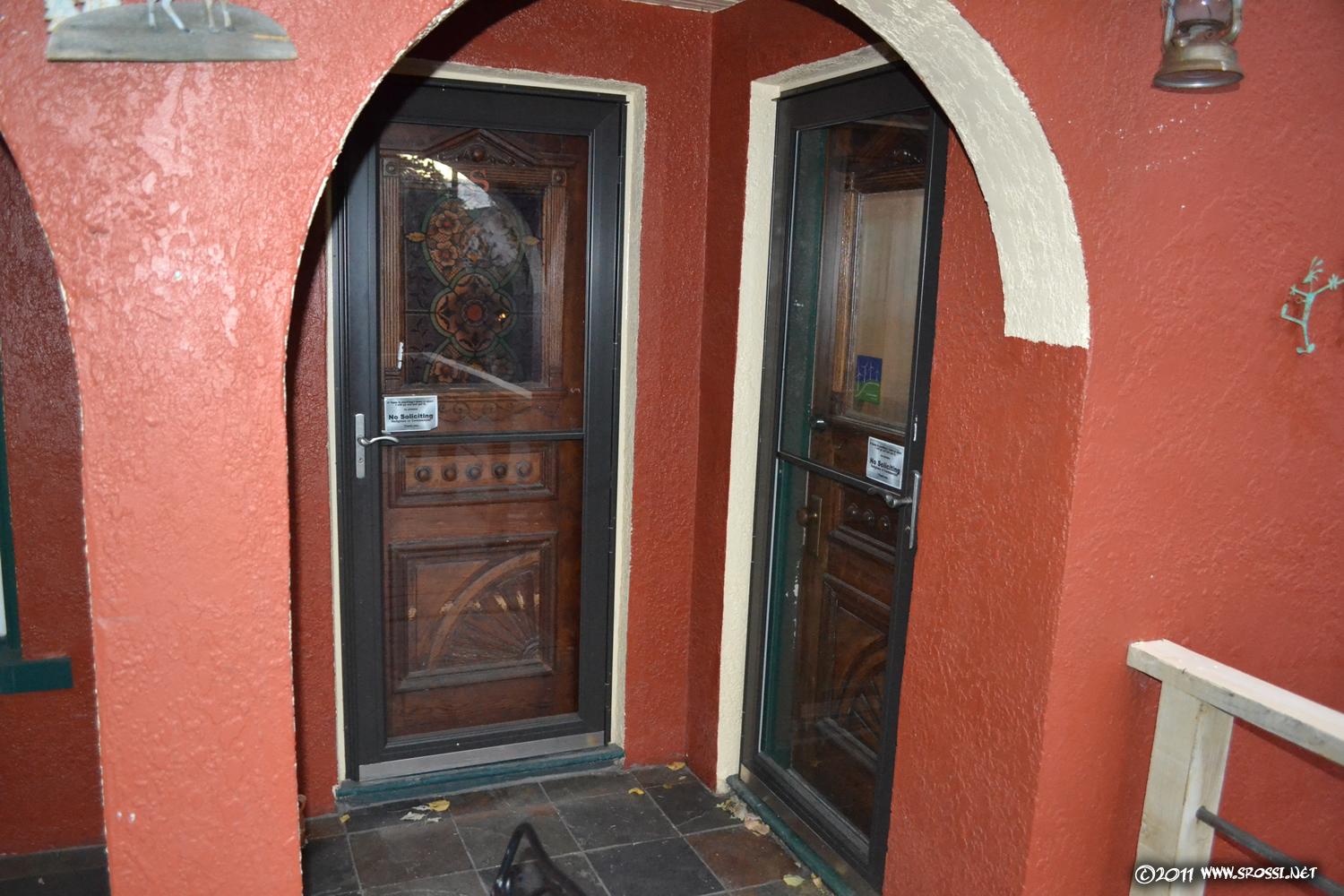 This makes one of them real convenient as a rentable second bedroom. One that I have rented out three times before. And although it was real nice having a separate room for all my computer stuff, I really want to pay off some debts so I decided to at least get prepared for a roommate.
The living room hasn't had any electrical outlets for about six years. I was putting in a new chandelier in the dining room and was working up in the attic when I noticed about ¾ of my wiring in the house was the old knob and tube stuff, dating back to before the 1930's. AND, there were a couple of live wires just dangling in the insulation up there. I immediately disconnected it all from the breaker box and lived with floor lamps and extension cords for a few months while I completely rewired everything in the attic. The outlets in the living room, on the other hand, had to be accessed from under the house, through a crawl space. Which is why, until today, everything in the living room was powered from one of the remaining extension cords. VERY attractive stretched across the floor between the living room and dining room.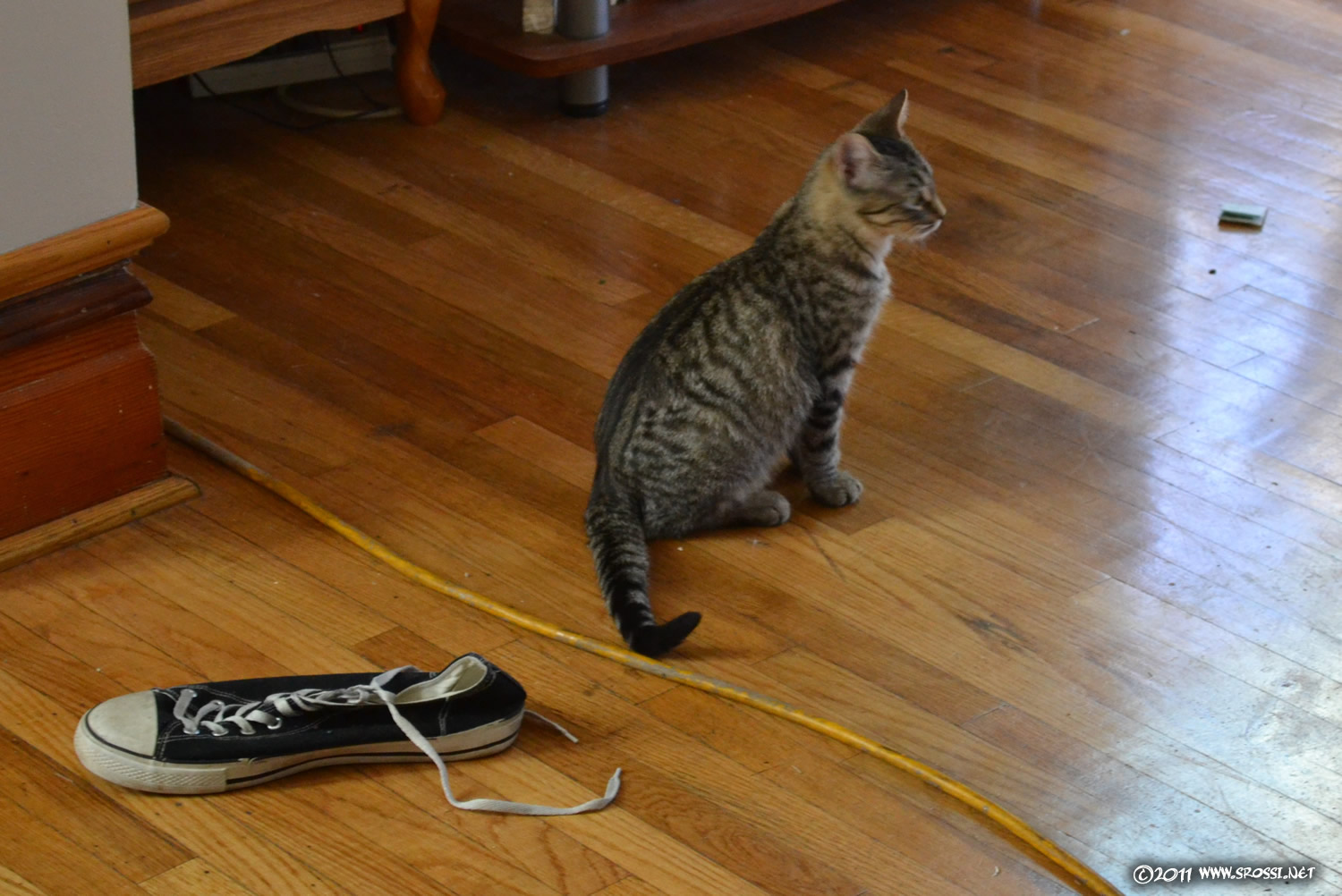 It wasn't too bad hooking up the outlet close to the center of the house. Under the kitchen and breezeway the basement was dug out for the furnace, water heater and water softener. The outlet at the outside wall will have to wait, I'll have to actually crawl up under there to feed the wires. Something I've avoided for 6 years now, and probably will for a while longer.
So I moved the TV to the inside wall and moved the computers out there right next to it. Intrudes into the living and entertaining area, but on the bright side I'll have to keep it clean instead of just closing the door so nobody can see.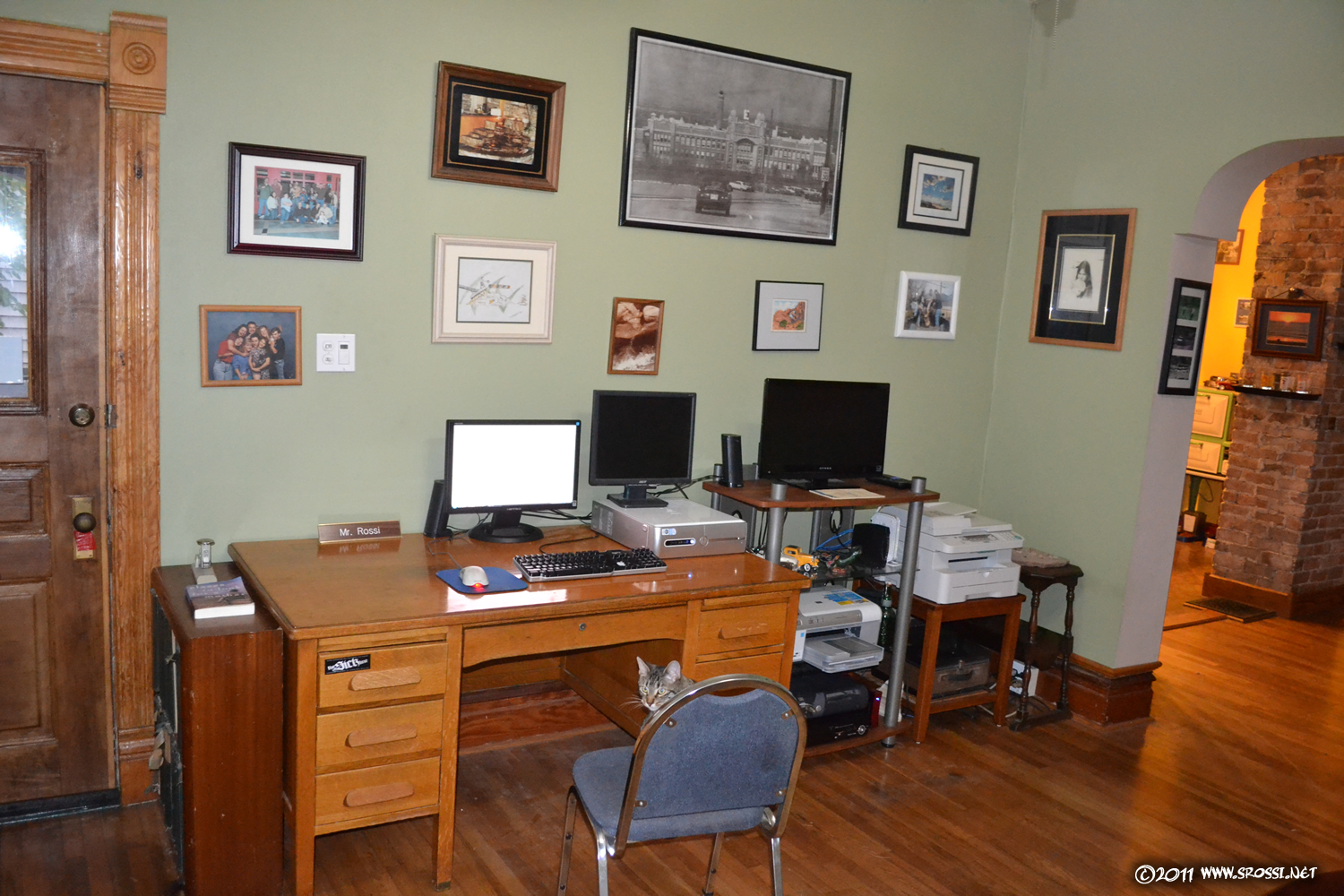 Stage 2 is going to be to clean out the office,
find a place for all the crap I've crammed in there for storage. Oh well, I need to get rid of a few things I never use anyhoo….