It's been a busy, tiring week. That first week teachers are back always is. So is the first week the kids are back, so the next 7 days are going to be exhausting too. Fun, but exhausting. That's why this is so late, and why I haven't checked out the other photos. Yet.
I took these pictures today on the walk back from dropping my car off at the mechanics. 17th South bumps up against the gully, and at one point it runs right along a sharp drop into the back yards of the houses in the gully.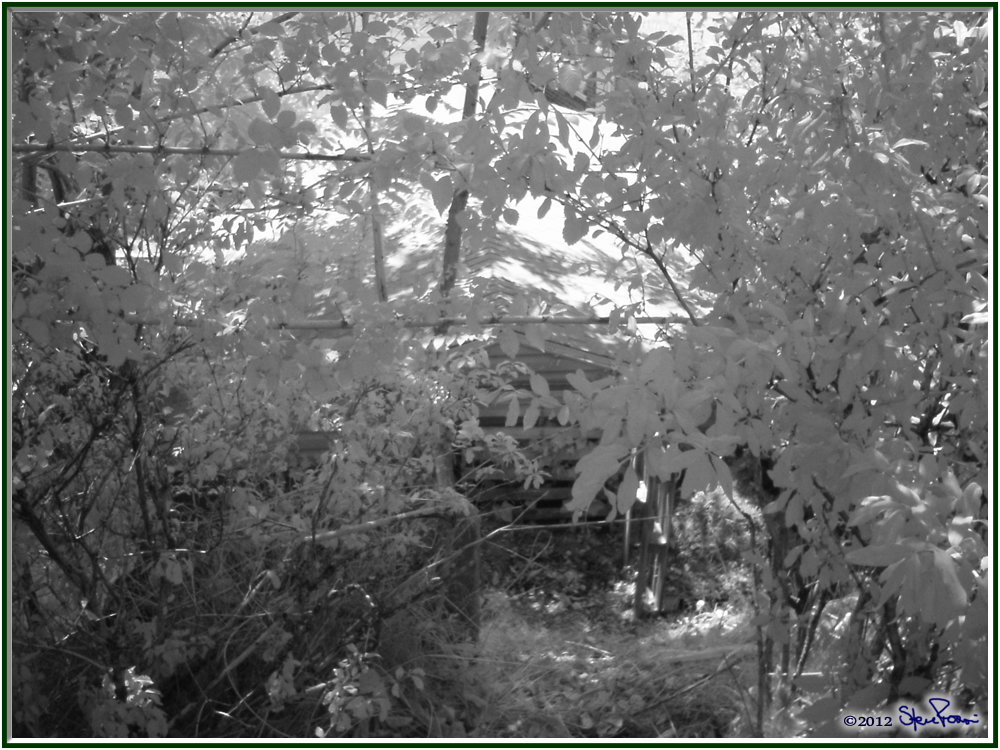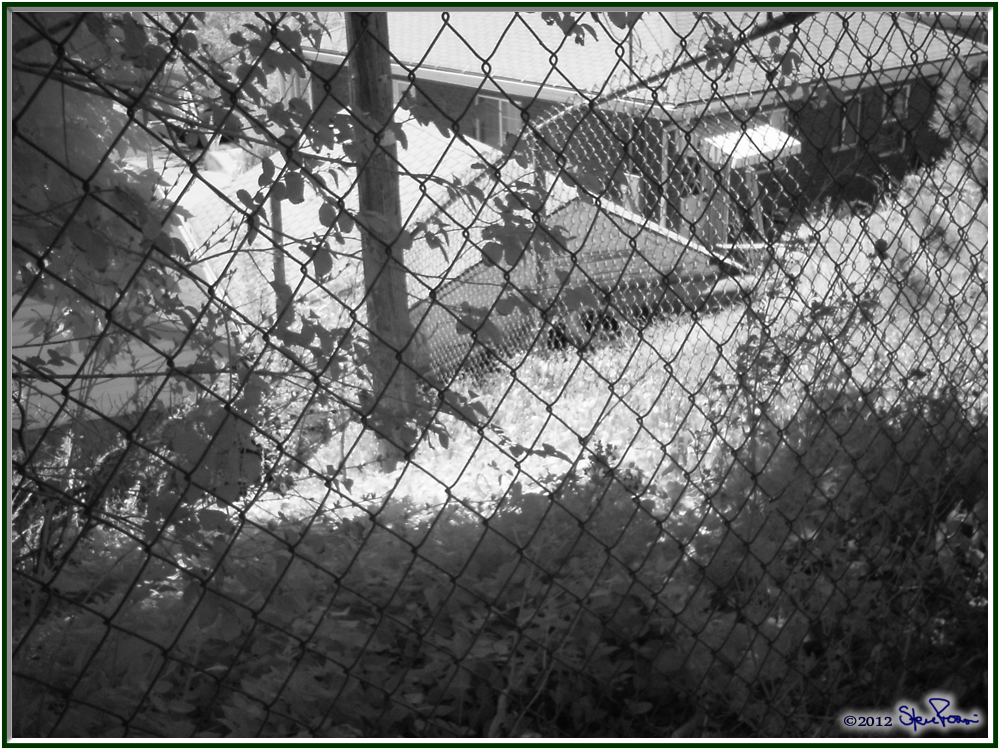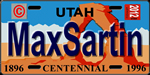 Oh, and did I mention that the only camera I had on me was the infrared one?